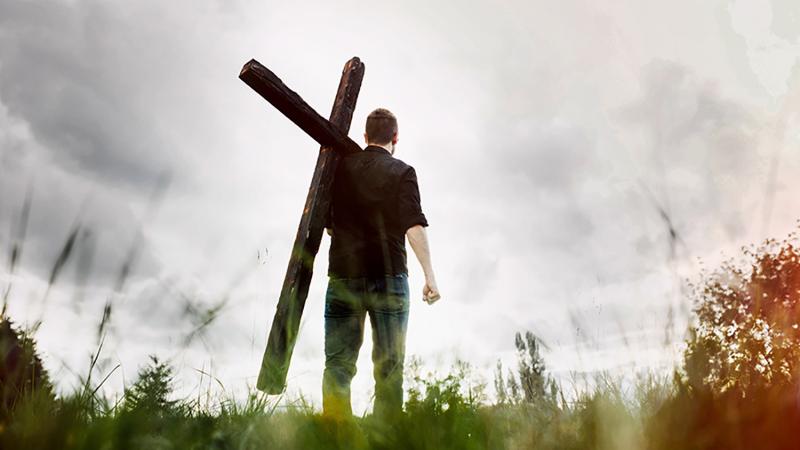 Complimentary Story
"And I am sure of this, that He who began a good work in you will bring it to completion at the day of Jesus Christ."
(Philippians 1:6 ESV).
I will say right off the bat, that I am glad that it is Christ that does the saving and the keeping, and that it is not up to me to provide the righteousness through good works. However, I do not support the belief of what is often said to be, "easy believism." I am afraid that we have gotten ourselves into the position that we now find ourselves in as a nation. For far too long we have either parotted a cheap and unbiblical prosperity gospel or pedaled a sloppy agape fire insurance faith.
We have attempted to make a god in our own image who allows every wicked behavior under the sun while he showers us with earthly blessings and coveted treasures as if this is to be our "best life now." By rejecting the Word of God and censoring the Scriptures, we have tried to turn the grace of God into lasciviousness. God's grace is neither a limitless lottery ticket nor is it an invitation to freely, without penalty, indulge in animalistic desires and wanton lustfulness.
We have cast restraint out the window with Holiness, there is no room today for being a living sacrifice in this self-centered society. Those who follow the Truth and attempt to live a life pleasing to God our Father through Christ Jesus, which Scripture tells us is our reasonable service, are seen as pious prudes. It is time to recognize that we have a duty, and the sacred honor, to be the salt and light to a world that is trapped and deceived by the darkness of sin. We cannot accomplish the calling which we have been given if we attempt to do it in our own power, pride, and authority. We need Grace and Humility to be driven by the Love of Truth.
I am glad that Christ does the work of seeing that the work which He began in us is brought to completion. His work ensures that we walk in a worthy manner — worthy of the calling which we have been called to. His work in our lives empowers us to be the reflection of His light, a beacon of hope in the lives of others who are trapped in the darkness just as we, too, once were. As Christians, we have the rare and unbelievable privilege of being the temple of God.
"What? know ye not that your body is the temple of the Holy Ghost which is in you, which ye have of God, and ye are not your own?"
(1 Corinthians 6:9 KJV). Elsewhere, Scripture tells us of the treasure that we have dwelling in us that,
"But we have this treasure in earthen vessels, that the excellency of the power may be of God, and not of us."
(2 Corinthians 4:7 KJV). We have the Spirit of the Living and Risen Savior tabernacling within us as believers, which brings with it the ability to transform the lives of those around us by the Truth of the power of the Gospel. God wants to use each of us to play a role in accomplishing the work He began in each of our lives, but also to play a role in transforming the lives of others. This is the only way out for us as believers, the proclamation of the power of the Gospel of Jesus Christ, the Good News that countless of our brothers and sisters in Christ have given their lives for throughout the ages. There can be no compromise with the world, no serenades of sin, no divided hearts in a divisive age.
As believers, we are in a world which is not our home. Our lives are, in fact, a work that is not our own because we have been bought with a price. The precious atoning blood of Christ not only saves us, it echoes its call to care about the condition of others. Some have succumbed to the fear of men and called compromise "compassion," but we must fear God rather than man.
We must serve the Savior and not be a servant of self. We have been justified, are being sanctified by Christ, await glorification and have been commissioned to go into all the world.
This life is not our own, we have work to do, souls to win and disciples of Christ to make. We can only do this through surrender to the Truth of the Good News which Christ brings us. Will our life be the light of Christ which begins a good work of our neighbor, or will it be a sorrowful shadow of what should have been?
Email:
AliveMinistriesUSA@gmail.com