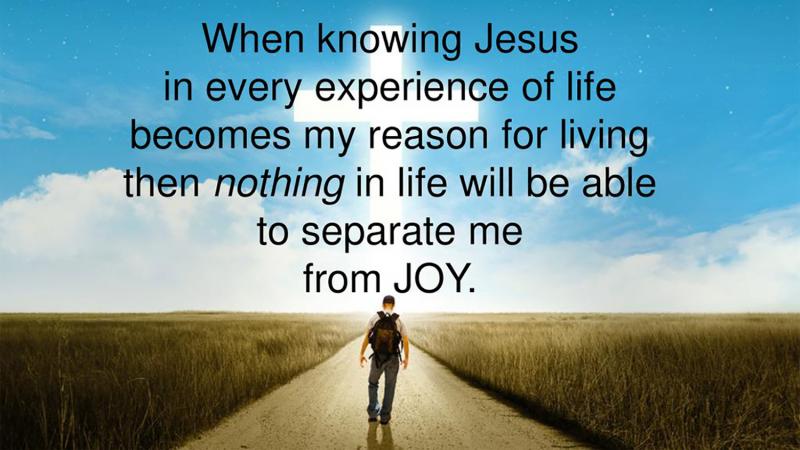 Complimentary Story
Why are we here?
This age-old question has been pondered by numerous individuals down through the years. Within each of us is a desire to know that life has meaning. We want to be assured that there is a worthwhile reason for living. Before we answer the WHY we are here, we must first recognize HOW we got here.
The origin of mankind, according to evolution, teaches that it took billions of years for a one-celled organism to gradually advance through countless stages of animal species to reach our current status as human beings. Taught as fact and accepted as viable in society, evolutionary origin doesn't really answer the question of our reason for existence. It would seem the point of life would merely be to survive. We only get one turn in life, so we just live life as fully as we can until we die. Evolution sends us on an unending, impossible quest to find lasting happiness. Yet, everything that this life offers as happiness can be lost and taken away. If all we have is hope in this life, "we are of all men most miserable" (1 Corinthians 15:19). The truth is that we did not evolve to become human beings, but "God created man in His [own] image, in the image of God created He him; male and female created He them" (Genesis 1:27). God created us as human beings – male and female.
Why did God create us? Why are we here? It boils down to one thing; He created us to give glory to Him. Psalms 29:2 declares, "Give unto the Lord the glory due unto His name; worship the Lord in the beauty of holiness." It wasn't that He needed the praise and honor of men. He existed in eternity past without it. He created us to extend the opportunity and privilege to give glory to Him. Part of that intended purpose was fellowship with Him. He walked with Adam in the Garden. Paul stated the desire of His heart is "to know Him" (see Philippians 3:9-10).
It doesn't take someone with a degree to recognize something happened to God's creation. The world is now fraught with loss, disappointment, failure, separation, frustration, sickness, sadness, and death. It is during these difficult times that we begin to ponder the reason for our existence. Our heart truly groans for something better in life (Romans 8:26).
If God wanted to be glorified, why would He create a world with so much pain and heartache, disease and death? Well, He didn't. Genesis 1: 31 says, "And God saw every thing that He had made, and, behold, [it was] very good." God created an ideal world for man to worship and fellowship with Him.
When Adam chose to go against God's instructions, God's creation was tainted by sin and death. Romans 5:12 records, "Wherefore, as by one man sin entered into the world, and death by sin; and so death passed upon all men, for that all have sinned." Mankind rebelled against glorifying God. In fact, Scriptures records for us that "when they knew God, they glorified Him not as God, neither were they thankful…" (See Romans 1:21-23). Each of us is born into this world unable to worship God in the way He intended. We are spiritually separated from God. This creates a problem, for John 4:24 reminds us that, "God [is] a Spirit: and they that worship him must worship [him] in spirit and in truth."
God provided the way to forgive us of our sins and redeem us back to the purpose for which we were created. Jesus Christ went to the cross to pay for our iniquities. He was buried and rose again, providing the means to restore us back to God. The only instruction in order to be saved is to trust in Christ and Him alone for salvation. We are told to "believe on the Lord Jesus Christ and thou shalt be saved" (Acts 16:31). Upon our moment of belief, the Holy Spirit gives us new life. Ephesians 2:4-5 describes, "But God, who is rich in mercy, for His great love wherewith He loved us, Even when we were dead in sins, hath quickened us together with Christ, (by grace ye are saved)." If you are looking for the meaning of life, you must look to the Giver of life – God. When we trust in Christ, we receive the Holy Spirit and "the Spirit gives life" (2 Corinthians 3:6).
Jesus Christ paid the price for our restitution back to God. In 2 Corinthians 6:20, Paul implores, "For ye are bought with a price: therefore glorify God in your body, and in your spirit, which are God's." As a believer in Christ, we will still exist in a creation reaping the consequences of death and sin. There will still be times of sadness, disappointments, failures, and loss. How do we choose to respond? OPTION #1: We can continue to live for ourselves, settling for the temporary satisfactions that life brings and succumbing to the difficult times. OPTION #2: We have One who understands. We can lean on Christ for strength and depend on Him for contentment. We can be consoled by God. We can trust His will. We can focus on victory in Jesus. We now have an eternal reason to live – to honor the One who gave us life. May our desire be to know Him.
BEREAN BIBLE INSTITUTE
PO Box 735
204 S 7th Ave.
West Bend, WI 53095
www.BereanBibleInstitute.org
E-mail: BBI@BereanBibleInstitute.org