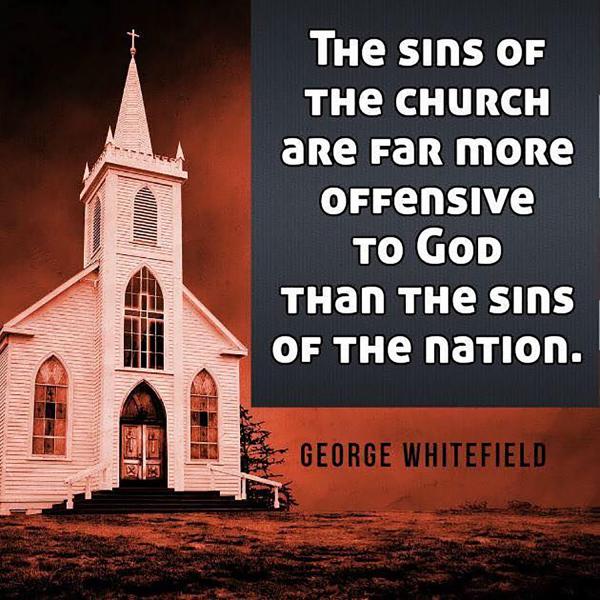 Complimentary Story
The Church is bleeding to death. In 2020, prominent research organizations released survey results demonstrating that only 1 in 4 Americans is now a "practicing" Christian, a number that has dropped in half since 2000. Recently, Gallup reported that US church membership has fallen below 50% for the first time since 1940 while 66% of Americans age 23-30 have stopped attending church for at least one year after turning 18. Astonishingly, 7 in 10 millennials are reportedly leaving the institutional church: 66% feel that church is fake, 87% believe Christians are judgmental, 47% do not see Christian churches acting out their mission of helping those most in need. They believe the Church no longer answers their deep questions and, according to research expert David Kinnaman, "they're not actually experiencing God in church."
Unfortunately, COVID seems to have compounded the matter as in-person attendance is now only 36% of what it was pre-pandemic. During the pandemic, 22% of adults stopped going to in-person services, while 1 in 5 Christian churchgoers stopped attending church of any kind, digital or in-person. One pastor said, of his church, that numbers had been dipping before the pandemic, but COVID was the final blow.
Because these patterns have been bothering me for years, I engulfed myself in critiquing this generation's trajectory as it relates to church evolution; mostly disparaging their perspectives, reproaching their scriptural interpretations, rebuking their ecumenism, accusing them of subverting traditional biblical beliefs, and attributing church disintegration to their "progressive" ideologies. In essence, I blamed present church challenges on this generation's seeming ignorance and disobedience.
Surely it has contributed, but now – I struggle to interpret this. Is it inevitable? Scripture talks about apostacy as a prerequisite for the Second Coming. In Paul's second letter to the Thessalonians, he warns to "let no one deceive you by any means, for that Day [of Christ] will not come unless the falling away comes first…" (2.3) The Greek word for "falling away is "apostasia" which means a defection from truth. Truly, a man cannot fall from ground which he never occupied.
But, what does it reveal? What level of end-times, "falling away" is anticipated, if one cannot "lose" one's salvation? Are false converts simply being exposed and pruned from God's faithful? Has the church created an atmosphere of frivolity, false teaching, and idolatry that has instigated a mass exodus from the Body of Christ and into a society that encourages diversity of faith, thereby jeopardizing one's traditional, Christian beliefs? Will cultural sensitivities become too much for church leaders as they not only capitulate to unbelievers' demands for the sake of fellowship, but even forfeit their own allegiance to their Savior?
Surely, if God wants all men to be saved, (1 Timothy 2:4) He would not prescribe such an apostacy. Rather, He foresaw it. If a departure is imminent or, indeed, in its commencement phase, do we do nothing simply because Scripture prophesied its manifestation? No. We do what we have been called to do; save the lost (Matthew 28:19) and preserve the faithful (Acts 20:28). But, that requires an evaluation of our situation; taking stock, if you will. And the church needs to respond with humility by, first, looking inward.
Within the last decade, Barna research conducted an analysis, in which it asked thousands of pastors across America, how their churches measure "success." The top five metrics were attendance, budget, programs, staff, and square footage; in other words, a sustained increase in the material growth of the denomination. Do you know why? Because the church has forced, onto itself, a prototype in which it must respond to people as consumers. Church leaders research statistics and marshal all efforts into offering a "product" that meets demand, fostering an atmosphere designed to manufacture an enhanced Sunday morning experience that builds brand fidelity.
These factors determine how churches preach, teach, allocate finances, and develop relationships. Societal research suggests the belief that quality reflects authenticity, so a church of 120 members will spend $100,000 on a sound system. Nearly three quarters (72%) of church tithes are spent on staff wages and building costs, while only 5% goes to missions. Further studies propose that people are likely to return to a given church based on gifts they receive as "newcomers," like coffee mugs or candy bags. And because self-esteem is the primary, psychological motivator of positivity in life, messages are tailored to exploit Scripture for individual promotion.
Speaking on the aforementioned metrics for church accomplishment, the survey's purveyor offered the following illumination: "Jesus didn't die for any of those." The American church is financing a weekly production that nurtures an environment in which entertainment produces superficiality, revival is confused with attendance, financial priorities are inverted, and a false gospel is harvesting false converts. Hear one pastor's "gospel" synopsis at the fastest growing evangelical church in America: "How has Christianity become about anything besides God's love? I don't really know. That's the whole gospel. He loved us. His love changes us. We grow and become because of His love. The end."
No Messiah, no cross, no repentance, no resurrection. Just know that you are loved. "Kum-bay-ah." Hear this nugget of tough theological wisdom from Dr. J. Vernon McGee: "the interesting thing is that the love of God never saved a sinner. The love of God caused God to move in the direction of mercy and grace; it caused Him to exercise mercy and grace."
Church seems to have, simply, become what we do, rather than who we are, and this generation can sense it. Instruction has become deficient leaving congregants ill-informed and unequipped. Worship has become backward — esteeming the creation over the Creator. Purpose has become misplaced as instead of raising armies, the Church has focused on attracting audiences that become spectators rather than ministers. And the gospel has been changed to be as pandering and self-righteous as possible for the sake of humanism.
And if any form of endemic apostacy is underway, the church must adapt. Not simply to re-cast the net in shifting waters, but because it is poking holes in the boat. It, certainly, must refuse to compromise its convictions and beliefs to prevent gospel concessions but also shepherd and protect the existing flock through changing its core approach.
I am sorry, but the church model employed since Constantine needs to be appraised. And that means everything. I am going to write a series of articles that seem to rebuke the corporate Church, which may offend some, but in hope of course correction. And, if you think the Church can do no wrong, consider Jesus' warnings in Revelation 2-3.
Christians should be teachable. Can we consider that the Body has some soul-searching to do? We like to think we are doing everything the right way simply because we've been doing it this way for as long as we have – but are we? I have a suggestion…