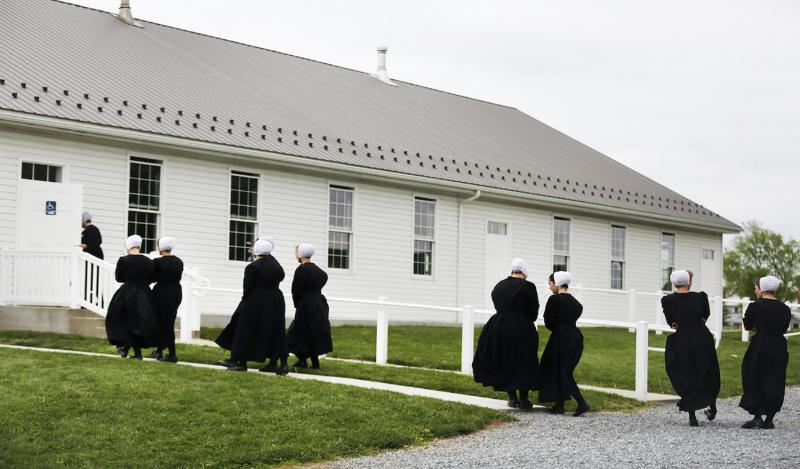 Complimentary Story
Editor, Wisconsin Christian News:
Finding a home church when we moved to Shawano has been a difficult faith journey. What church do we belong to? Where do we begin to look? How do we join a church with what the world has done to us?
Every church wants to welcome visitors to classes and groups and that is a busy life to keep connected. We have gone to many churches over 38 years and our family keeps searching.
The move we just went through is our scale-down change more than any. We gave up most of our household to only what is important or useful for us. We gave up our old house to the investor who had a commercial to buy houses fast. Then, we moved to Wisconsin, trusting in God to provide and He has! He will provide His Truth to know He is Our Father.
We uprooted from Texas to be in Wisconsin for our two sons at the Tech College. It was a move of necessity for family to get through the coming years together. It was a personal change of heart for what I must really care for instead of the generational critical spirit behind us. Now it is a relief of that stifling outlook at life, to be led by Our Father to know Him as never before.
But how can we join a church when we have too much to share about that past and we have too much that others don't want to know and they can't direct us to get help except to pray for us.
​ This is the part about prayer that God has led us to know — it is time to kneel again as our families used to pray. This is the time in the history of the world God is leading us all to kneel and pray, especially with heavy hearts and fear and trembling, to work out our salvation on our knees.
Who can say they kneel to pray each day these days? Who is more sad or afraid to fall to their knees for Holy Ghost healing and comfort? Who is so tired of life they can't find answers except to cry out to Jesus? Searchers. We all are searchers for our purpose, knowing we are sent into life involuntarily.
According to a church sermon, we are sent into life for relationships, with the message of Jesus to know our true purpose. We are given many opportunities to know the message of Jesus. Our search is finding His message and taking it to heart — not as the world expects, but as Jesus gives us His truth.
It is a slow process; just as a baby grows, we develop a relationship with Our Father over a lifetime. Will we learn to love Him who sent us into this life? Will we know we are led through life? So to learn more truth he prepares us to know when He wants us to know. And when we know it is time to kneel as the Holy Ghost calls us to such comfort, this is a fruitful relationship with Jesus.
​And so we have long sought a church in which to "belong." The pamphlets at a local store offered invitations from the Mennonite community. They do welcome guests. We were blessed to see for ourselves the difference between the Mennonites and our fast-paced culture compared to their simple life.
Our adult children are on their own and have experienced many hard knocks. We tried homeschool and many churches and clothes to wear. With the Scripture, "They labor in vain, until the LORD builds the house," I figured I was keeping up with the Lord just to get my house built some day. As you may know, it is not just about the house we live in. It is the laboring in vain as we search all other places to live first.
We were invited by a family through the Rod and Staff pamphlet to their Mennonite community on Sunday for service.
We trusted God during the long drive to Oconto. A brief phone conversation with the pastor's wife allowed us to know women sit on left side and men sit on right side but we could sit together as guests. And we got there a few minutes late but the back seat was waiting for my husband, son and me.
We all know what Mennonites wear, and I didn't have to wear a dress but I thought it best to wear a long skirt (the only one I have) over slacks. And I put on a cap to cover my head. The women and girls of the church had floral printed dresses to their ankles with the little caps on their heads. The men and boys had white collared shirts with black suit jackets and black slacks. We were greeted at the door as we came in by the young man we sat next to on the last bench or pew.
The pastor gave introductions and then a prayer was called. This was with a "swoosh" for the whole congregation to turn from the front, facing to turn around and kneel at the pew on the carpet — kneeling together, prostrate in prayer led by the pastor. With "Amen," we all got up and turned back to the front and sat for the introduction of the visiting pastor. He wrote on the dry erase board a short outline. Our son just reminded me what it was: A. relationships, B. message, C. purpose.
I took his message to heart to share how easy it was to understand. And the pastor gave his prayer call and "swoosh" — the whole congregation did an about-face to kneel and pray in place. All were quiet to pray on their knees and when "Amen" was said, all got up to sit for the announcements.
The bulletin board and offering box is in the entry for the community. No offering plate is passed. Prayer time is powerful, especially where two or many, many more are gathered in Our Father's name to pray. He had to be there with us. And I had to write this to send out this message that has to be from Jesus. Get on your KNEES and pray! Churches, get on your KNEES and PRAY together! Our life purpose is to pray for simple truth.
-Marga Draheim,
Shawano, Wis.