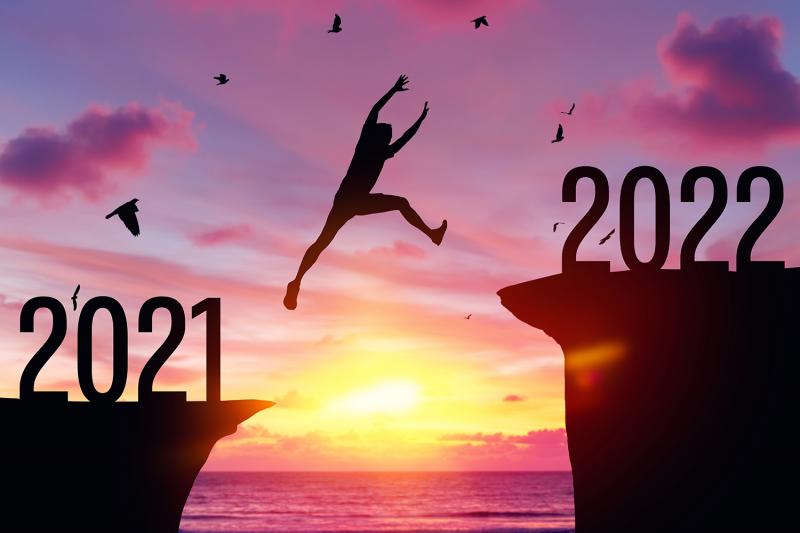 Complimentary Story
Happy New Year,
WCN
friends. I hope 2022 holds God's greatest blessings for you. I don't know about you, but I love the start of a new year. There is something inherently hopeful about new beginnings. This morning I was reading in John chapter 8 about the woman caught in adultery. Do any of you long for a fresh start? A day to leave the disappointments, bad decisions and unfinished goals of the past behind and forge on into the future? The future, a place where anything is possible and every day brings new hope and new mercies.
The woman caught in adultery receives her fresh start from Jesus, but she is not the only character in that Biblical account that we can learn from. I love how Scripture comes alive and God says something fresh each time we read it; because the Holy Spirit knows what we need to be learning at any given moment. Today I saw three characters in John 8 and realized that I could be any of the three in the story.
The first one I saw is not named specifically, but as I pictured the scene unfolding in my mind I saw him...he was the last man standing. He held the stone the longest and was the last person to walk away. We know that he was one of the younger people (John 8:9). We know that he was willing to cast a stone at another for their sin. We know that he did not stay to receive the grace of Jesus, but stayed the longest in order to extend judgment and condemnation. Who am I judging? We never want to be the Pharisee or Pharaoh… or the last man standing with a stone… but sometimes the truth is that we are. Who am I judging in my life that Jesus would like me to instead be having a conversation with? I stand with condemning thoughts, like stones, waiting for an opportunity to be launched at their intended victim. Instead of being the last man standing, I should be the first to extend mercy and grace. I should extend hope, even to the guilty; and grace, even to those who sin against me. Jesus still sets this example for us today as the One who stays by us, loves us where we are, and offers us hope and a future. Who do I know that needs mercy? Who needs grace?
The second character that the Holy Spirit highlighted to me was the woman. Not exactly her as a person, but the growth of the Christian represented by her. There was a transition from the first character, the young stone thrower, who did not realize he needed the grace of God; to the second character, the woman, who stood face-to-face with Jesus knowing that she needed mercy or she was going to receive death. All of us who are saved have gotten to this place at one point or another in our life. Praise Jesus! He is always there asking the same question… Who is it that has condemned you? (John 8:10). And we are reminded by Jesus' question to the woman that if God is for us, who can be against us! This is a beautiful place to be; when we realize that we need the grace of God, and we realize that it is there for us in the person of Jesus. The woman did not deny her sin, nor did she deny her need for mercy because of it. Her contrite heart was the perfect soil for Jesus to plant His seeds of mercy.
The third character in the story that the Holy Spirit highlighted to me was Jesus Himself. No surprise, right? He seems to be the main character of a lot of Bible accounts! But today He was part of the transition in the life of a Christian that the Holy Spirit wants me to think about. We need to move from not realizing that we need God's grace and being judgmental (the last man standing)... to recognizing that we are dead without it and Jesus always stands ready to forgive and not condemn (the woman caught in adultery)... to the final place where we are becoming like Jesus and we offer to extend that grace to others. We begin recognizing that we are intended to be a vessel, like Jesus was, of the mercy of God and grace of God…
January is always a time to start fresh… Where do I need a new beginning? In what ways am I judging, that I should be extending the grace of God? What areas of my own life have I forgotten are covered by God's mercy and grace? Thanksgiving has passed, but we should still walk in an attitude of gratefulness for the constant mercy and grace God extends in the question He still asks us today: who is it that condemns you? And may we walk further into 2022 extending that same grace to others.
Chris McMahan, 'Tea-vangelist'
Tea4Jesus.com
Email:
LoveJesusAndTea@gmail.com
Please email me if you would like to receive monthly ministry updates.