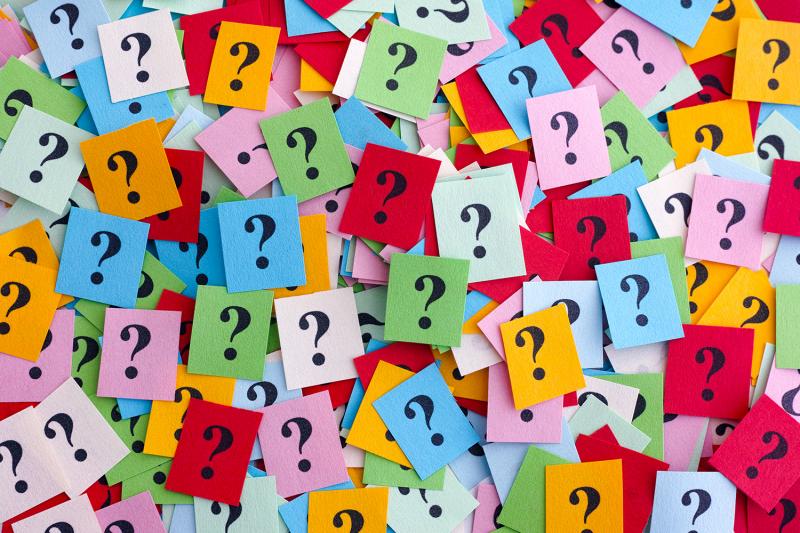 Complimentary Story
One of the greatest lessons my oldest mentor and friend tried to teach me (who passed away in January of 2019) was, "If you really want to get to know yourself, and other people better, then learn to ask questions, instead of talking all the time!" And if you're akin to me, then you'll find this works well about half the time, and that a properly-placed piece of duct tape works best the rest of the time. Ha-Ha!
So, in this month's edition of Wisconsin Christian News, I'm going to be "asking questions," and providing some space below each question for you to write your answers in… instead of my monthly and customary, countryfied, talkin' all the time, ramblins, that many you have grown accustomed to.
As a side note: This questionnaire is not original to me, but came to me from a loved one, who does this annually with her family, on New Year's Eve. And after receiving her permission to share this with you, have adapted her questionnaire, in the hope that you'll find it as beneficial to you, as I found it to be with me.
So, please prayerfully consider these questions, as you ring in the New Year…
1). What changes occurred in your life this year?
2). What was the best change?
3). What was the hardest change?
4). Are you where you thought you'd be at this age? (Why or why not?)
5). Have you learned anything from last year?
6). What do you want to learn this year?
7). What is your biggest worry right now?
8). Have you overcome any obstacles this year?
9). Is there something you wish you didn't have to deal with?
10). Is there something you hope doesn't change this year?
11). Is there something you want to change this year?
12). Who are you placing your trust in, to bring about that change?
There are only two constants in the universe…God and change. And in our human condition, we cannot truly embrace the One, without embracing the other.
"God isn't late with His promise as some measure lateness. He is restraining Himself on account of you, holding back the End because He doesn't want anyone lost. He's giving everyone space and time to change."
(2 Peter 3:9 MSG).