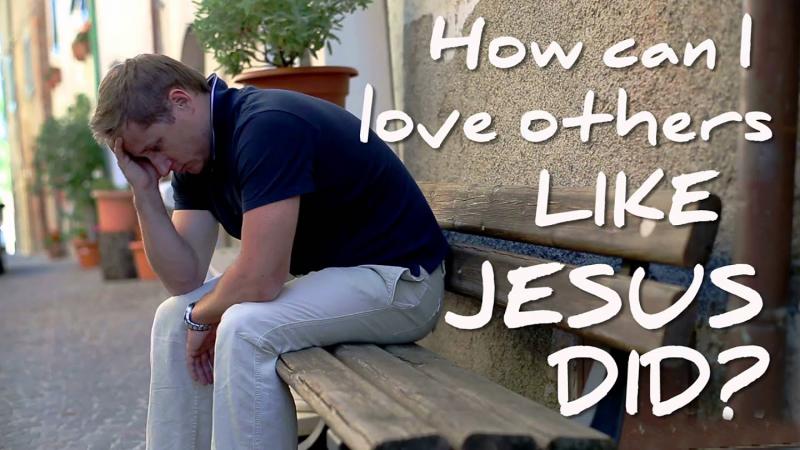 Complimentary Story
Sometimes we make our faith too complicated. If we would simply stick to the basics, could that mean we, as Christians, would have more influence and impact in a world that is desperately scrambling to find hope and truth? Among some very straightforward New Testament passages, one is 1 Peter 4:7-9. "The end of the world is coming soon. Therefore, be earnest and disciplined in your prayers. Most important of all, continue to show deep love for each other, for love covers a multitude of sins. Cheerfully share your home with those who need a meal or a place to stay." (NLT).
Without going into a deep and at times, argumentative discussion of end times, we know we are, each day, getting closer to Jesus returning. So, Peter said to intentionally focus on developing our relationship with Jesus. Spend consistent time in the Bible and communicate by talking AND listening with Jesus. Carve intentional, focused time out of your schedule to hang out with Him. If you love someone, you spend time with that person. If you love Jesus, you will spend time with Him.
Talking on love, Peter said, "Most important of all, show deep love," because love trumps and deals with so much of the craziness of people. It is easy to become annoyed, frustrated, hold a grudge, get angry, and begin to feel someone is beneath consideration, worthless, or deserving of scorn. It is easy to be unkind, unfriendly and have an uncaring attitude. My ego gets in the way of being an inviting, caring person.
Think of a family member who has not been nice to you, annoys you by one of their habits and you simply do not want to spend time with him/her. Why do you feel that way? It is true that there are situations where a person has been abusive in some way (character issues) which is not the relationship situations we are discussing now. Most relationship annoyances are minor. We chose to keep our distance and keep those annoyances our reasons for not developing our relationships.
Jesus made it clear in John 13:34-35, "So now I am giving you a new commandment: Love each other. Just as I have loved you, you should love each other. Your love for one another will prove to the world that you are My disciples." How will people know we follow Jesus? By going church, reading our Bible, doing good things to others, speaking about Jesus? NO. We are Jesus' followers by loving others. "Easier said than done," you are perhaps thinking right now.
What does it mean to love? Because you can love your pet, your job, a sports team, an activity or a person... There are a multitude of levels of love because hopefully a food you love is so minuscule compared to loving a person you really care for. To love another person, you put their needs right there with your needs or often put their needs ahead of your own (Philippians 2:3-5). Think of the love a parent has for a child or Jesus' love for us. A parent will often sacrifice so the child's needs are met. That is love.
When we love others, yes, people will get on our nerves and annoy us with their habits, or where they are not always nice to us, but we look beyond those annoyances, to the point where they continue to be an important priority for us. As long as you are not in harm's way, you stick with the person, working to develop and positively influence your relationship, being hospitable in whatever way you can.
If, as Christians, we would simply prioritize showing love to all the "whoevers" we have opportunity to influence, what would this world be like? People are not interested in our theology and forms of worship if we do not show love and concern to them first and foremost. Christians cannot even get along. What is wrong with us? Why should the people out in the world listen to our "Good News" message when we do not show it in the Body of Christ?
Hardly no one will agree with all of our points of view on anything, to include theology and our expressions of faith. The bottom line is, "Who is Jesus to you?" Is He your Savior, the One who has forgiven all your sins and the only One and Way for you to enter Heaven? If He is, then let Him transform you through His love, so you and l love others, giving people the human perspective of a life committed to Jesus. Then love will cover a multitude of sins and our faith is purer and simpler.
Email: WildMinistries@gmail.com