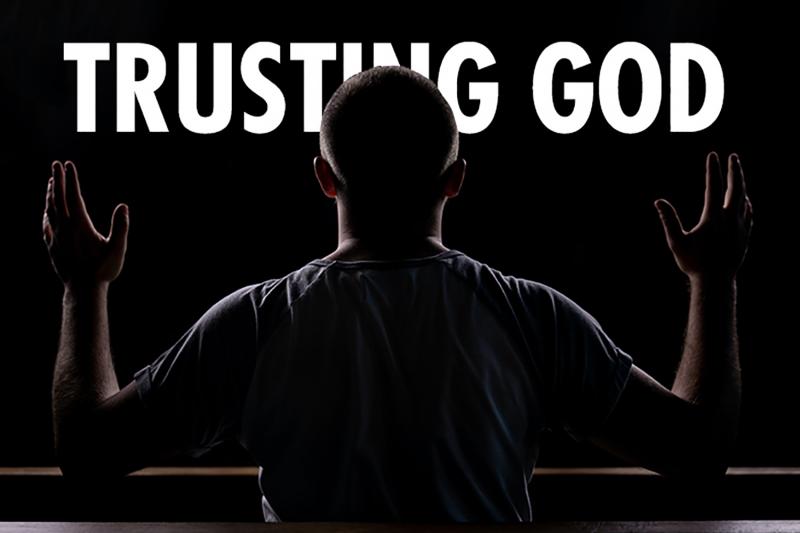 Complimentary Story
The Bible, right from the beginning in Genesis, states that Jesus Christ is always both LORD and SAVIOR for all people! Exodus 3:14, God said to Moses,
"I am who I am. This is what you are to say to the Israelites: 'I am, has sent me to you.'"
Colossians 1: 15-20,
"The Son is the image of the invisible God, the firstborn over all creation. For in Him all things were created: things in heaven and on earth, visible and invisible, whether thrones, powers, rulers, or authorities; all things have been created through Him and for Him. He is before all things, and in Him all things hold together. And He is the head of the body, the Church; He is the beginning and the firstborn from among the dead, so that in everything He might have the supremacy. For God was pleased to have all His fullness dwell in Him, and through Him to reconcile to Himself all things, whether things on earth or things in heaven, by making peace through His blood, shed on the cross."
There is no place in the Bible that it says Jesus Christ is Savior and not LORD. I find it interesting that I hear all the time, from even good biblical teachers, that we make Christ Savior and then maybe later He becomes LORD. We do not make Jesus Christ anything. He is both always! I must admit that I have struggled with this myself. Am I completely surrendered to Jesus Christ as LORD? No! I will never be completely surrendered to the LORDSHIP of Christ in this lifetime. Every day I am learning more and more about Jesus Christ, Who He is, what does He want for my life? The moment I think I have it all together, I am humbled by the truth that it will take all of eternity, even in heaven to know Jesus Christ. I believe that even in heaven Jesus will not reveal all of Himself to us, because then we will be guilty of the first sin, you will be like God. We will always be created beings, finite in our understanding. This is a great encouragement to me because it keeps me humble. 1 Corinthians 15:10,
"But by the grace of God I am what I am, and His grace to me was not without effect. No, I worked harder than all of them — yet not I, but the grace of God that was with me."
I must admit that pride has been my mindset for a long time. I cannot tell you the numerous times Jesus has had to humble me just as He did Paul. Jesus desires that we know Him, it says so in John. John 3: 3,
"Now this is eternal life: that they know You, the only true God, and Jesus Christ, whom you have sent."
Jesus and the Father desire us to know them, so we can have assurance of His love and grace in our lives. Without it we have no real hope for anything in this life.
Think about this, if there is no God who controls everything in this world, no matter how bad things could get? What would we put our hope in that everything will eventually work out for good? God is perfect in His love, mercy, His sovereignty, and He will make sure that good — and not evil — will eventually prevail.
Psalm 33:10-11,
"The Lord foils the plans of the nations; He thwarts the purposes of the peoples. But the plans of the Lord stand firm forever, the purposes of His heart through all generations."
God's goodness and mercy will succeed. Why. Because God is the only One Who is perfectly good. A good book to read is
Trusting God
by Jerry Bridges. I have read this book many times and even did studies with other believers and I am still learning to trust God. Even Jerry Bridges says this as he wrote this book. So, we are always in progress.
It's funny, because I have asked people if they are really trusting God in every detail of their lives or "have you read
Trusting God
?, and they always tell me, "Oh, I know all that." Pride is their necklace. If we are so convinced that we are trusting God, how come when there is the smallest of problems we are anxious and fearful? I believe we are always in process of trusting God more, just as we are always in process of surrendering to Jesus. As I said earlier, this is of great encouragement to me because Jesus already knows me completely. Read the song,
"What a Friend We Have in Jesus."
He knows our every weakness, take it to the LORD in prayer.
Hebrews 10: 23-25,
"Let us hold unswervingly to the hope we profess, for He who promised is faithful. And let us consider how we may spur one another on toward love and good deeds, not giving up meeting together, as some are in the habit of doing, but encouraging one another — and even more as you see the Day approaching."
Is God Faithful? Is Jesus Faithful? How can They be anything but Who They are? Warren Wiersbe used to say, "if you cannot find comfort in reading the Scripture, trust in God's character." God's goodness, mercy, love, and strength is always the same. God's sovereignty is always constant. If evil could somehow win, everyone who ever lived would have no hope. But God is sovereign! Always! Psalm 33:10,
"The Lord foils the plans of the nations; He thwarts the purposes of the peoples."
Psalm 23:
"The Lord is my shepherd, I lack nothing. He makes me lie down in green pastures, He leads me beside quiet waters, He refreshes my soul. He guides me along the right paths for His name's sake. Even though I walk through the darkest valley, I will fear no evil, for you are with me. Your rod and your staff, they comfort me. You prepare a table before me in the presence of my enemies. You anoint my head with oil. My cup overflows. Surely Your goodness and love will follow me all the days of my life, and I will dwell in the house of the Lord forever."