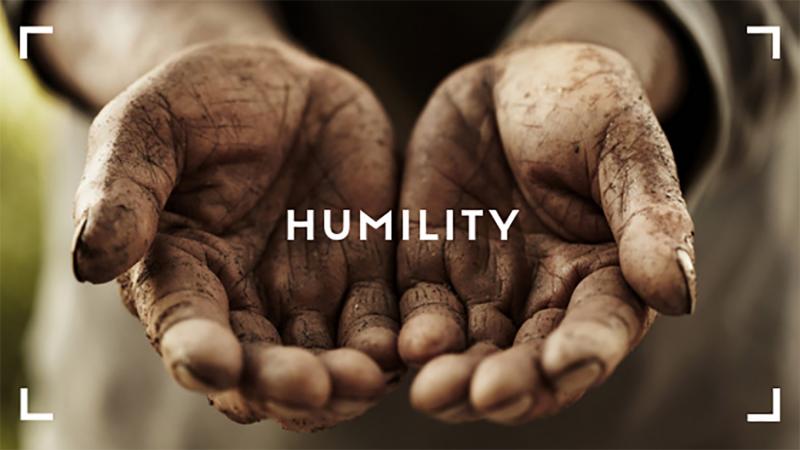 Complimentary Story
This article is a continuation of a series on the 12 Steps for anonymous groups. This month, I want to walk through steps 6 and 7. "We're entirely ready to have God remove all these defects of character" and "Humbly asked Him to remove our shortcomings." These steps require the discipline of repentance.
Repentance is a word that is hurled around like a Frisbee and is often used as a club, a control tactic or a shaming tool. As a result, some people run to Webster's Dictionary to make sense of it and find out that Webster does define "repent" as feeling sorry or self-reproachful for something we have done or not done. The problem is, Webster's does not correctly define the Biblical definition of the Greek word we translate into English, as "repent." Now, I could give a quick Greek dictionary definition to the word and still be inaccurate because of how long and often this word has been misused, by so many, even well-meaning people. So, bear with me and through some Scripture and what I have learned from Steps 6 and 7, I hope to convey that repentance is not just an act we perform or a feeling we feel but rather a discipline we learn and train ourselves to do, lifelong, with God's help.
In the Old Testament, a great and highly regarded commander of Aram's army, Naaman, at the urging of his Israelite wife, went to see Elisha, a prophet of The Lord God, to seek healing for his leprosy. Naaman did not bow to anyone, except his king and his king's god. This man gave orders to everyone, except his king. He went to see Elisha, expecting the prophet to be grateful for the opportunity to heal him. When Elisha told him to go wash in the dirty, muddy, Jordan River, Naaman was angry. Nobody told him what to do. He thought this prophet should have called on his God, waved his hand and healed him. He went away, angry. (2 Kings 5: 1-15). Naaman's servants talked sense to their master. They told him, if the prophet had asked him to do a great thing, he would have done it. Why not do this lowly thing? Naaman put away his pride, humbled himself and went and washed himself in the muddy Jordan River and was healed, just as Elisha had promised. I believe there is a prerequisite to God's healing, to forgiveness and true repentance. The putting away of pride and the dawning of true humility.
Our world continues to fall farther away from the truth and I have heard a Scripture used many times and I continue to hear people use it. 2 Chronicles 7:14,
"if My people, who are called by My name, will humble themselves and pray and seek My face and turn from their wicked ways, then will I hear from heaven and will forgive their sin and heal their land."
NOTICE: This verse is written to believers, not unbelievers. Believers in God and Jesus: 1). Humble yourself. 2). Pray. 3). Seek God's face. 4). Turn from your wicked ways. THEN: God will hear, will forgive and will heal. The progression is interestingly similar to the 12 Steps.
Most of us 12-steppers, found humility first because our life was so unmanageable that we crashed into a bottom so low, all we could do was groan for help. All of our personal abilities and ingenuity had been crushed. From a lowly, powerless position, we sought help from God. The beginnings of a relationship with God have been established in the first 5 steps and now we come to 2 steps that are about repentance. I believe this is the correct order for repentance to occur.
Until there is some awareness of God and His will, we would have no basis to even know what to repent of or from. Repentance is not just a feeling or just words of remorse for bad thoughts or behavior. Repentance carries with it an attitude of humility and the action of doing, like Naaman's story and the believers in Chronicles. The Analytical Greek Lexicon defines the Greek word, translated to "repent" as: "To undergo a change in frame of mind and feeling; to make a change of principle and practice, to reform; a reversal of the past."
Step six asks the question, "are you ready to change your mind and behaviors so that a complete reversal of the past would result?" To do this, we will have to give up thoughts and behaviors that have been with us for most of our life. Some, we may not like, but others have served us well and we may not want to part with them; some are fortified strongholds because they are ingrained habitual behavior. For example, the lack of self-control lets us have a second bowl of ice cream. It also lets us snap at someone else, hurt their feelings and get our way. In regard to lack of self-control and with each one of our character defects, we have to come to the decision that we are entirely ready to have God remove them, permanently. No more statements like, "well, I'm working at it," or "It's just the way I am," but "I am entirely ready to have my lack of self-control, or other defect of character, removed." This step is similar to "coming to believe" in Step 2. It is an attitude change, where we are sick and tired of being sick and tired and are ready, to do whatever it takes, to be transformed.
The place we are at, with these steps, would be similar to being on a sick bed. Have you ever been so sick that you could not do anything for yourself, you had to ask a caregiver to bathe, feed and take you to the bathroom or clean you up? My mother had to ask for these things to be done for her during the last year of her life. She told me it was humbling to ask another person to meet her needs. But this is where we need to be to do Step 7. Humbly, in brokenness, in admission of our absolute helplessness; ask God to remove our shortcomings. 1 Peter 5:6,
"Humble yourselves, therefore under God's mighty hand, that He may lift you up in due time."
Again, this Scripture is written to believers. Many of us need to have an attitude check when approaching God. Perhaps we should be more like John at Revelation 1:17,
"When I saw Him (Jesus), I fell at His feet as though dead."
There is not much good said about pride in the Scriptures. Pride kept Naaman from getting help. When the character defect of pride is replaced by the attribute of humility, we are ready to ask God for help. How easy it is to be like Naaman was, at first, and expect God to help us as soon as we ask. "Just wave that wand!" As in all cases, that attitude does not work. I believe God can and does do miracles, but when it comes to repentance, He requires us to actively work at changing our thoughts and behaviors to be like His, humbly asking Him for help to do so.
Returning to the example of the lack of self-control. In brokenness and humility, we fall on our knees and ask God to remove this defect of character. There is no waiving the hand or wand. Like Naaman, we are asked to do something. Ephesians 4:22-24,
"put off your old self…be made new in the attitude of your minds… put on the new self, created to be like God, in true righteousness and holiness."
1 Corinthians 10:5
"…take every thought captive to make it obedient to Christ."
Romans 12:2,
"be transformed by the renewing of your mind."
To make it clear, we memorize Scripture and contemplate that we are be self-controlled in all things. Then, we practice, practice, practice self-control. When we fall short, we pray, asking God to help us, we seek His face and learn more about self-control from the Scriptures and then we continue to practice, practice, practice self-control until it becomes our new self.
"If My people, who are called by My name will humble themselves and pray and seek My face and turn from their wicked (character flaws) ways, I will hear and heal…"
This is repentance. It is a way of life, a discipline that we all need to practice continually. If you think you are all done with repenting of character flaws (sins), please read all of the Ephesians chapters 4, 5 and 6. The goal is to be imitators of God. I'm personally short of that goal. I heard a preacher preach on Romans 3:23,
"for all have sinned and fall short of the glory of God."
Do you know what the Greek meaning of "all" is? It means, "all," in entirety, the whole, everyone, everywhere, without exclusion, "ALL." That is why we ALL need a Savior, all the time. If you have never asked Jesus to be your Savior, the only thing you need to do is ask Him to be and accept His free gift, that He paid the price for your sins. You can do that right now, He is right next to you, listening and watching, waiting to help you.
In steps six and seven and in repentance, we humbly come before God, ready to give up a character flaw or a behavior, we ask Him to remove that flaw, seeking to know how He would have us think and behave, then we practice imitating how God thinks and behaves, asking and depending on His Holy Spirit to help us. One flaw at a time, one day at a time, we strive to be like our Lord, who was God in the flesh. In my experience, some character flaws, that is where my character is not like God's, are easier to change than others. Some are downright difficult. The difficult ones are when we seek God more intently, asking for His guidance and help. I firmly believe that He will never leave or forsake us and that He will help us do things we have never been able to do on our own. I heard a speaker many years ago and I wrote down some of the things she said in the front cover of my Bible. "Living on the edge of being in God's will…is learning to trust Him…to provide, to guide, to open and close doors, to give, to do the things you cannot do." To that I say amen! God be with us and guide us all, throughout our repentance journey.
Lynn Fredrick
is the author of
Stand Firm
, a program to work for bringing about life transformation through the power of God's Word.
www.LynnFredrick.com
W8756 Townline Road
Ladysmith, WI 54848