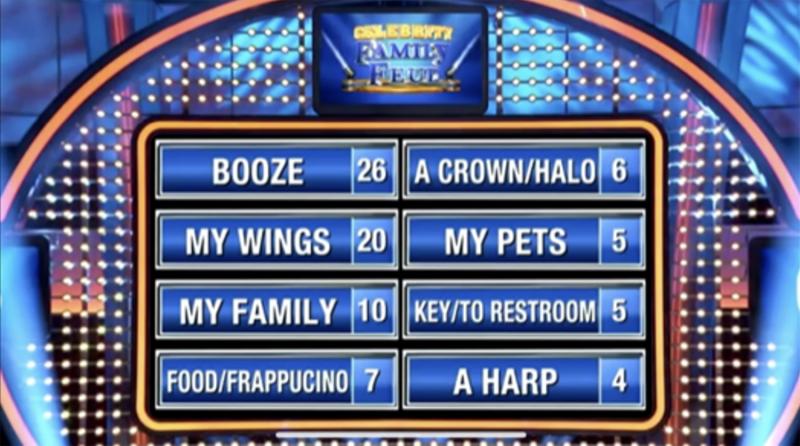 April 2022
"Name something you hope someone hands you the minute you get to heaven." This was a question posed on an episode of Family Feud. What would your answer be? I would like to think my answer would be, "Give me Jesus!" Selfishly followed by, "…my resurrection body — free of sin, body fat, and gut inflammation!"
Not surprisingly, Jesus didn't make the list. Nor did God, mom, dad, grandma, or grandpa. Number one answer: booze. "Family" came in with a bronze medal at number three, only inching out "Frappuccino" by 3 votes.
But, of course, this is just 100 people randomly surveyed by television show consultants. These answers don't represent the Church, right?
Exhibit A: Elliot Fullam, of "Little Punk People" fame, while interviewing Michael Sweet (lead singer of the Christian rock band, Stryper) asked, "What do you think heaven looks like?" Sweet, having been handed a perfect free pass to share biblical truth with Fullam's 83K+ subscribers answered, "My version of heaven would be the biggest coffee machine, like as big as a house. And with the best coffee stocked up in that house. And, obviously, I hope in heaven there's a lot of jammin'. I hope's there's like Mesa Boogie amps ...