MADISON, Wis.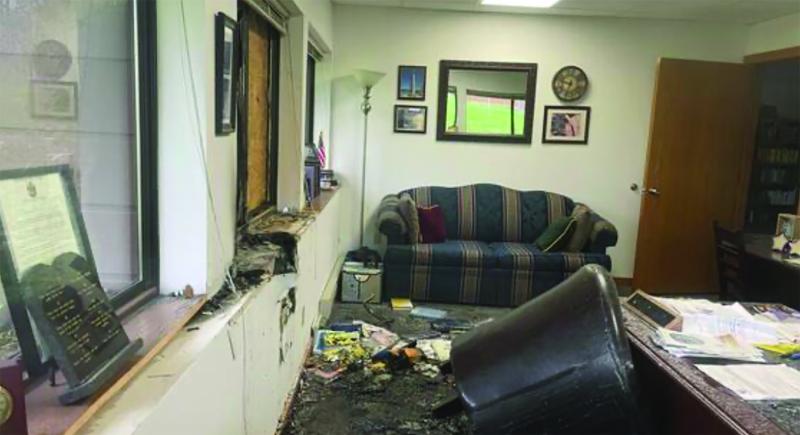 Madison police and the Fire Department are investigating a fire at an office building on the city's north side that they said was arson.
Crews were called to the 2800 block of International Lane Sunday, May 8, just after 6 a.m. and flames could be seen coming from the facility.
Madison Fire Department crews were able to put out the flames, and no injuries were reported.
Officers and arson investigators have not determined the cause of the fire, but police confirmed a Molotov cocktail, which did not ignite, was thrown at the office during the incident. A separate fire was also started.
Police confirmed that the office of Wisconsin Family Action was damaged in the incident. The group is a PAC that lobbies against abortion rights and gay marriage.
Speaking to News 3 Now, WFA President Julaine Appling said that someone had thrown Molotov cocktails into her office and had burned books. Appling said she did not know the person who would have lit the fire, but said the suspect "left their signature" with graffiti.
"We get veiled and not so veiled threats from time to time," Appling said. "We've never had anything that materialized like this."
Appling said that she respects people's right to disagree with her and her or ...