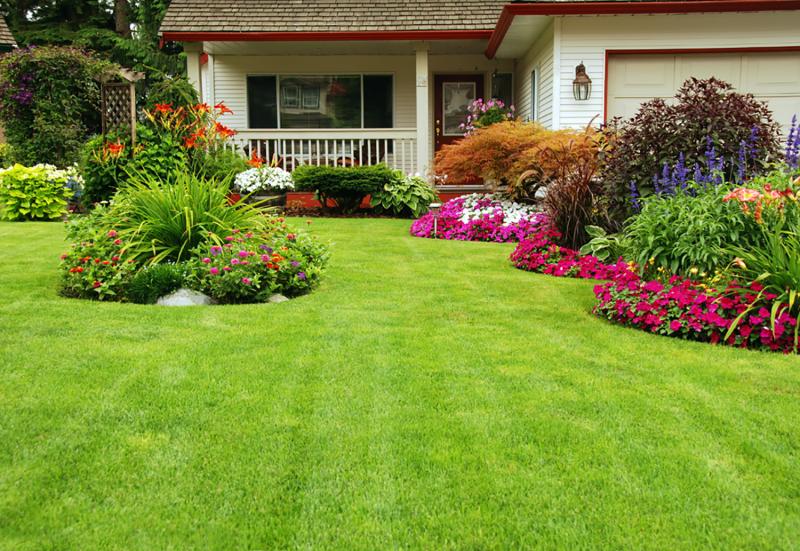 Complimentary Story
New Work:
Do you want to hire a company to update your landscaping? Make sure to do your due diligence when finding a company. Always research various businesses and read reviews from previous clients when they are available. Being "picky" up front, can save you time, money, and potential lawsuits in the future.
Once you have found a landscaping company with good reviews, call the company for an estimate of the work. If there are multiple companies that look professional, get multiple estimates. A reputable company should then provide you with a contract for any work they intend on providing. While it is easy to just sign a document, it is in your interest to carefully read through this contract (and any other documents you might receive).
Important sections of landscaping contracts include cancellation policies and notice of right to file a lien. Wisconsin Statute § 779.02(2)(a) provides the language that contractors must include in the contracts regarding construction liens. After work has been provided, and payment has been made, request a waiver of construction lien from the contractor. Be sure to request lien waivers from every company that may have provided work on your home, including subcontractors.
Generally, these contracts include the right to cure on the part of the landscaper. Meaning if you are not happy with an aspect of the job, your first step is to contact them directly and allow them to fix the issue. If you are unable to resolve the dispute, the contract may include an arbitration clause. Meaning rather than starting a lawsuit against the company to recover damages, you would first seek arbitration. Legal assistance in arbitration is generally recommended.
If you have questions about a contract before signing it, we recommend having a lawyer review the document.
Existing Shrubbery:
Maybe you are not planning on having additional landscaping done, rather you want to shape up your existing shrubbery. To understand your obligations regarding trees, bushes, or shrubs, you should consult local city, town, or village ordinances. If you live in a community with a Homeowner's Association ("HOA"), you will want to familiarize yourself with the requirements set out by the HOA. These resources will explore, in detail, your obligations as a homeowner for maintaining your property.
If trees and/or shrubs on a private premises become a nuisance onto a public area, the local government may be required to act. This typically includes trees and shrubs that may interfere with a public area, or are infected with an infectious plant disease, insects, or pests. This may also include trees or shrubs that may endanger the health and safety of others. If you are notified by the local government, or your HOA that there is a problem, you should analyze their concerns and take actions that are requested of you. Should you disagree with their assessment, you may hire your own expert to analyze the situation.
If you have large, older trees, it might be a good idea to hire an arborist. Arborists will assess the trees and recommend interventions if necessary. They have the appropriate equipment and expertise to handle any concerns you may have. They can also provide preventative maintenance which can prevent an emergency and future expenses. Consulting with an expert will also provide you with a peace of mind.
Neighbor Dispute:
If you find yourself in a dispute with neighbors regarding your landscaping, we recommend attempting to discuss the matter directly with your neighbor first. Having an open dialect can save you time and headache in the future. Pay close attention to your property line prior to raising any concerns. If a specific incident occurs, such as a neighbor's tree blowing into your yard, you'll want to contact your homeowner insurance representative. If you, or your insurance, are unable to resolve the matter, an attorney can take over the burden and work on resolving the dispute.
McLario, Helm, Bertling & Spiegel, S.C.
N88 W16783 Main St.
Menomonee Falls, WI 53051-2890
Tel: (262) 251-4210
McLario.com