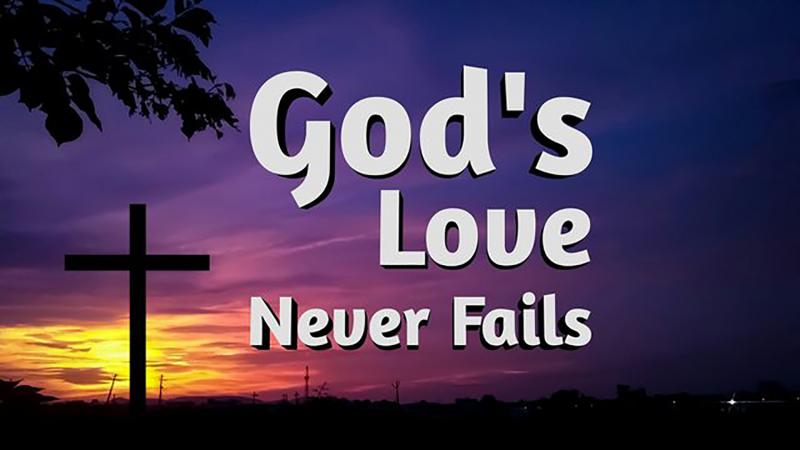 Complimentary Story
June 2022
Philippians 1:7-8 shows us how much the Philippians meant to the Apostle Paul. They were an encouragement to him, and he desires their love to grow more and more. We, as believers in Christ, have been called to love others with the same love that God had for us in sending His Son to provide eternal life. Take some time to pause in your reading of this to personally reflect on your love toward those around you. Remember, we are called to love to the extent that God loved you (John 15:12).
Here are a few reminders in regards to true, godly love.
Love is primary, not an afterthought. (I Corinthians 13:13). 1 Corinthians 13 tells us that we can be the most religious people on earth and yet remain nothing without love (vv. 1-2). It also tells us that we can be the most benevolent people on earth, and it has no profit if it is absent of charity (vs. 3). God does not simply desire "good" things; He wants them to have the proper motivation: love.
Love will overlook wrongs and overcome prejudices. (I Peter 4:8). Oftentimes the ones we love the most will hurt us the deepest. Think of how much it pained God for His creation to rebel against Him time and time again. Instead of holding grudges, love will be understanding and persevere when someone wrongs us in some way or says an unkind word. Love begets forgiveness. It does not give up.
Love is sincere, not pretending. (Romans 12:9). Love is not simply buying chocolates and gifting flowers. It is a genuine emotion and decision to benefit the other person. It is not empty words. Thankfully, God did not just love us; He demonstrated His love for us in the most powerful way the world has ever, or will ever, know: by sending His Son to die on the cross for our transgressions.
Love is giving even when not getting. (Romans 5:8). Even when God was not receiving anything for us ("while we were yet sinners"), He GAVE His Son. "For God so loved the world that he GAVE His only begotten Son" (John 3:16). Galatians 2:20 describes our Savior as "the Son of God who loved me and GAVE Himself for me." God loved (gave) when He wasn't getting anything in return from us.
Love is dedication through thick and thin. (Romans 8:35-39). When you stood before your soon-to-be spouse on your wedding day, you made vows of dedication to be together no matter what life brought. This is true love; a loyalty through good times and bad, for richer or poorer, in sickness and in health. In other words, no matter what happens, love remains. Thankfully, we are assured that nothing will ever separate us from the love of God in Christ Jesus our Lord.
Love promotes harmony. (Colossians 3:14). Love is the uniting principle (KJV "bond") that binds together all issues of godliness and fellowship. When asked what the greatest commandment was, Christ immediately answered with the command to love, for love was what united and motivated all the requirements of the Law.
Love is an action word. (I John 3:8). Real love is not a Hollywood movie. Love is not always easy; it takes work. It takes patience, gentleness, forgiveness, righteousness, loyalty, and many other important tools. Looking to our Lord as our example once again: "For when we were yet without strength, in due time Christ died for the ungodly" (Romans 5:6). Christ did the impossible, suffering a cruel, tortuous death, to make it possible for us to spend eternity with Him through faith alone in His sacrifice.
Most importantly, God is love. (I John 4:8b). Just as we will never fully understand righteousness or morality without understanding God, we will never truly love without knowing God, for He is love. The only way to consistently love to the fullest extent is to recognize the love God had for us. After all, we love Him because He loved us first (I John 4:19).
Here are some of the ways love is characterized in I Corinthians 13:4-8:
Longsuffering (tolerates); Not self-seeking (selfless); Kind (uplifts; cares); Not easily angered (sober; patient); Doesn't envy (contentment); No record keeper (forgiving); Not boastful (modest); Not evil, but truth (honest); Not proud (humble); Protects (defends from evil); Not rude (kindness; wise words); Hopes (anticipates; positive); Perseveres (persists; unending); Love NEVER FAILS.
As you look over the list above, you recognize that not one of us measures up in behavior to God yet. We still have some work to do when it comes to exhibiting love toward others. The more we grow in Christ, the more the love of Christ motivates us (II Corinthians 5:14). Take the time with God in the Bible and in prayer. Ask Him to help us truly love one another, whether we share much in common or have differences of opinions. As we learned in the last issue of Wisconsin Christian News, God is able to do the work that He wants to do in you. Will you allow Him to help you increase in love? 1 Corinthians 16:14 "Let all your things be done with charity."
BEREAN BIBLE INSTITUTE
PO Box 735
204 S 7th Ave.
West Bend, WI 53095
www.BereanBibleInstitute.org
E-mail: BBI@BereanBibleInstitute.org