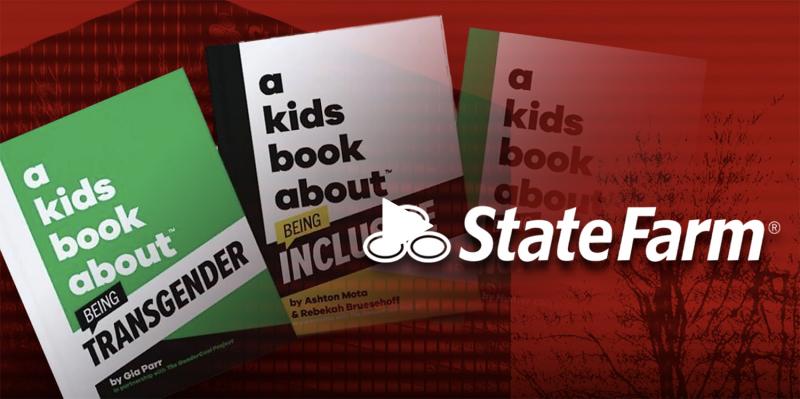 June 2022
Caroline Downey, writing for the National Review, published an article on May 23 informing the public that national insurance conglomerate, State Farm, was partnering with the GenderCool Project by enlisting hundreds of staff volunteers across the country to assist them in "distributing LGBTQ-themed books to teachers, community centers, and libraries" targeting children as young as five years old.
GenderCool is a movement of young spokespeople, (self-identifying as "Champions") who are either transgender, or some other label on the LGBTQIA+ spectrum. Their goal is to, "…help replace misinformed opinions with positive experiences meeting transgender and non-binary youth who are thriving."
State Farm is not the only corporation to collaborate with GenderCool.
Other companies include, Dell, Intuit, Nike, NBC Universal, Adobe, General Mills, Capital One, Intel, Indeed, HP, VmWare, Bank of America, Bayer, Out & Equal, Sprout Social, Prudential, CBRE, Oracle, USDA, Abbvie, JLL, and All State.
The books being distributed are a "…three-book bundle is part of the GenderCool Collection. In the book
"Non-Binary,"
a character named Gia is introduced to young readers as a transgender girl who uses she/her pronouns. "When you're bor ...