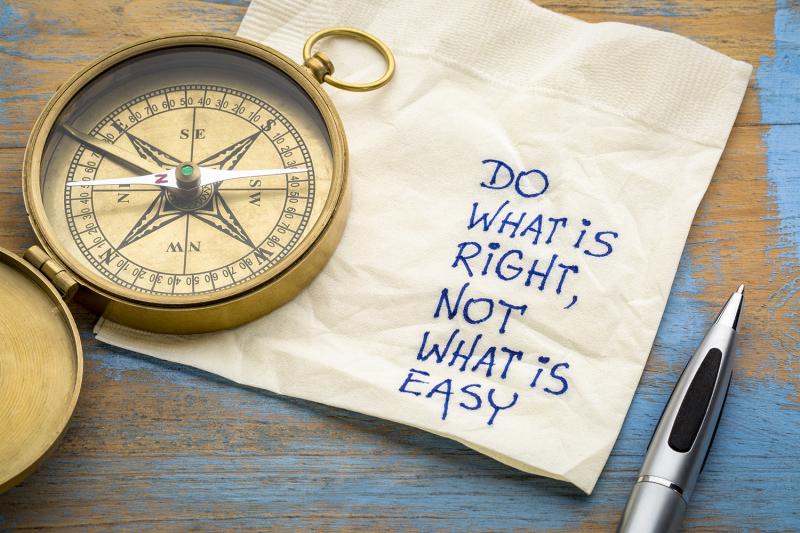 June 2022
Doing the right thing. It is different than doing things right. Doing things right means doing something the proper way, that you are following instructions and the rules. That may mean you follow the rules so that you do not create waves, in that you follow the way things are done in a group or organization. Following the rules and doing things the proper way may not follow your value system or what you believe. But you do things the way your boss, teacher or the leaders want you to follow.
When making the decision to do the right thing that may go against doing things "right," because doing the right thing involves your value system. You conduct yourself in an ethical or moral behavior, acting in good faith. You are being guided by a set of ethical values, a standard that is outside of you. For Christians it should be the Bible.
God shared what He want us to pursue in Micah 6:8,
"No, O people, the Lord has told you what is good, and this is what he requires of you: to do what is right, to love mercy, and to walk humbly with your God."
Biblically, doing what is right involves God's justice. His justice means loving our neighbor as we love ourselves and is rooted in His character and nature. Just as God is loving and just, we are to do the same. &nbsp ...