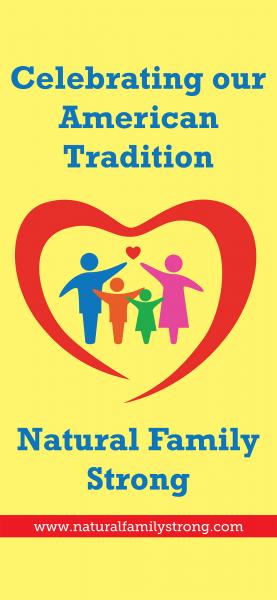 August 2022
Ask yourself this: What would happen if Americans celebrated a "Natural Family Month" from Mother's day through Father's day every year? We don't, of course, but what would happen if there were to be an unexpected groundswell of support for this idea?
Would not conversations and debates arise and would this not have an incredibly positive effect for our side in the "information war" that we are currently losing? And here is the beauty of the concept — Christians and conservatives alike would now be FOR something as versus always seemingly being against everything while continually playing on the defense?
Problem and Genesis
Let's face it folks, America is an amoral and unjust society. And yes the Church, politicians as well as big business are all complicit in fostering this situation. So how can we get back to our moral bearings especially if our nation's foundation, the family, is broken and where in the world do we even start?
Many would point to the Church as a logical starting point but if the family is broken then what of the Church, a direct offshoot of the family? If the family is fragmented and it is the foundation of all societies, how do we fix that institution which has been under attack in America for the past 7 ...