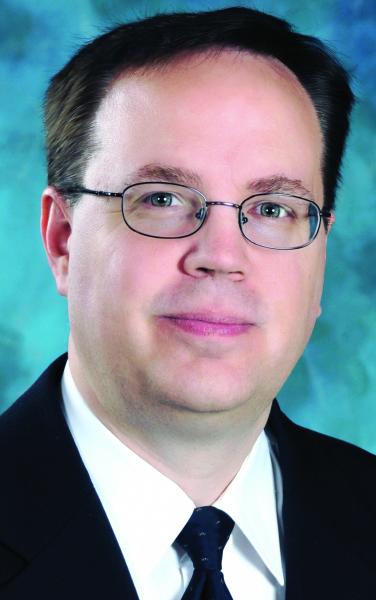 Complimentary Story
September 2022
Earlier this year, the Constitution Party of Wisconsin (CPoW) officially endorsed me for State Treasurer. I always encourage people to do their research, not just the CPoW and its platform and fundamental tenets (
ConstitutionPartyOfWisconsin.com
) but on all candidates and all the issues. I will share with you my key campaign issues. In no particular order –
• I want to keep this office elected and accountable.
At
ConstitutionPartyOfWisconsin.com
, I cover this under my article "How the Democrats and Republicans Stay in Power."
The latest nonsense from elected officials like Assemblyman Shae Sortwell is to make State Treasurer an appointed one, taking choices off your ballot and giving you less say. The CPoW opposes eliminating elected offices and consolidating power.
Here is my question: if changing State Treasurer (and now other statewide offices) from an elected office to an appointed one is such a good idea, why didn't Sortwell and others propose doing that in 2018 and 2014? Could it have something to do with the fact that voters said "No!" to eliminating the office in 2018?
• I will expose and fight corporate welfare and crony capitalism.
Just like when the CPoW publically denounced the Troubled Asset Relief Program bank bailouts in 2008, we denounced the use of public monies for private use now, like the Foxconn deal in Mt. Pleasant. Eminent domain was unconstitutionally used to force people from their properties for the construction of the privately owned business, not the building of a road or a bridge for public use.
As for crony capitalism, Merriman-Webster.com defines it as "an economic system in which individuals and businesses with political connections and influence are favored…in ways seen as suppressing open competition in a free market." Using power and influence to keep new businesses out of the market place is wrong. The CPoW supports competition, in the economy and the arena of ideas; we always have.
Government shouldn't be giving out loans to college students or anyone else and shouldn't be in the business of picking winners and losers in the economy. We elect people to secure our constitutional rights and maintain rule of law, not to "create jobs" and "grow the economy."
While I cannot be a poll worker this time around, as I'm on a statewide ballot, when I worked the polls for the city of Ripon for the 2022 spring elections and in past elections, we ask all voters, regardless of their race or sex, to show a Voter ID, state their name and address aloud, and sign the election book. The Leftists' arguments that having to show a photo ID is somehow "racist" or that it causes voter suppression are laughable. There is a grocery list of things you must show a photo ID for in our society (air travel, renting an apartment, getting a job, etc).
• I want this office to be a watchdog for the taxpayers and have duties restored to the office.
Go to my website (https://
WisconsinTreasurerDefender.wordpress.com
) and listen to my interview with Greg Stensland of Between the Lines on Fond du Lac's KFIZ (posted July 27, 2018). At about the 5:20 minute mark, I spoke about what duties to restore and add to this office. Among them, I believe the State Treasurer should oversee the state's Rainy Day Fund as well as the Unclaimed Property Program. I believe an elected treasurer should be the head of the Department of Revenue. It's absurd to have an elected treasurer be outside of a revenue-collecting agency.
• I will serve one term, as I promised I would in 2018.
On my website, I have posted my second interview with Greg Stensland at KFIZ radio (posted November 3, 2018). At the 6:09 minute mark, I explain my reasoning for that campaign promise.
Our party supports a republic form of government. To the CPoW, that means raising the next generation of citizen leaders with their infusion of new ideas to keep our republic and liberty refreshed. We oppose career politicians staying in office until they decide they want to "retire" from politics. Some career politicians will argue, "I don't force anyone to vote for me." That is true, but politicians don't have to keep running for office either. An incumbent can file papers of non-candidacy in any election year. As many of you know from personal experience, you don't have to be in an elected office to serve your family, your community, and your nation.
As I travel to car shows, flea markets, and recently the Sheboygan County Fair and a hosted BBQ outing in Kewaunee to introduce myself, speak and hand out literature, voters tell me outright they are glad to have other choices to vote for. Like the CPoW, voters support competition too, and they feel two parties running everything in Madison (and Washington, D.C. for that matter) isn't in their best interests.
Even though State Treasurer is not a legislative office, I and my party denounce and will continue fighting the LBGTQIA crowd and their transgender agenda, especially when it comes to your children. We will fight Leftists' non-stop efforts to force you to compromise your beliefs at your businesses and workplaces. If elected, I will use this office as a bully pulpit not just on economic issues but to fight all attempts to destroy the family unit, the heart of any civilization. I also wish to thank the unborn baby defenders at Pro-Life WI for their endorsement once again of my 100% pro-life stance (https://www.prolifewi.org/fall-2022-general-election-endorsements). I am listed as their only endorsed candidate for this office.
If you have any questions for me before voting, please contact me at
920-748-7296
or email:
Zuelke4treasurerwi@gmail.com
. Thank you.