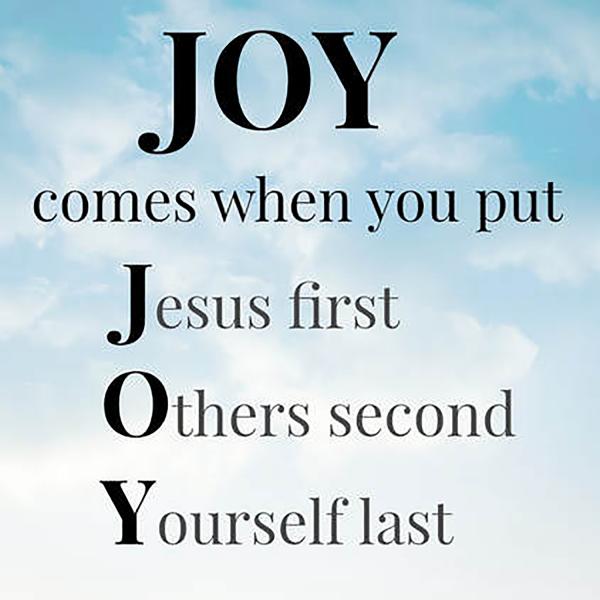 Complimentary Story
September 2022
Is it possible to know the joy of Jesus in a world of pain, cruelty, deception, and sometimes misery? There is a way. At times it may seem hopeless, but Jesus showed us the way to make life work "more abundantly" even in dark times. Choose one of the following, or choose them all. "Rejoice in the Lord. Again I say, rejoice." (Philippians 4: 4-9).
A Cup of Coffee – He made the coffee bean (John 1:3). Joy of Jesus!
Infancy and Youth – among family and friends, find little ones hopefully nursed by a healthy mother, fed a wholesome diet, loved by family members. "Of such is the Kingdom of God." Of such you find a glimpse of heaven. Love them deeply.
Love and joy go together. Whatever your age you can always know the joy of youth and infancy, a reminder of your own birth in Christ. Joy!
Wonder of His Love – think of what Jesus faced in the garden sweating blood and on the cross the next day, out of pure love for you and me. That's the wonder of His love — love Him back. When all else fails remember this and sing "Joy to the world." Let every heart prepare Him room, and wonder of His love. "Because I live, you shall live also." Joy of Jesus - rejoice!
Joy of Connecting — many of us have to work at this because we have been taught from early life how to DIS-connect from others — don't get too close, it might hurt. This leads to a lot of "me-ness." Are you a "me" person or a "you" person? If you find that you are too much about "me," think about getting out of this suffocating trap and focus on "YOU," the goodness and greatness in others. This takes serious work but it is necessary for the joy of connecting. "Love one another, that your joy might be full." Joy of Jesus - rejoice!
Communion With God – when all else fails, God is there. When the worst happens, find a rock solid bottom for your soul. You need the words of Jesus for this — red in some Bibles. His words came out of His heart, as ours come out of our hearts, as He told us. This simple secret connects your heart to the heart of Jesus leading to holy communion with God. There is nothing more important and more joyful for a seeking soul to do. Joy of Jesus - rejoice!
Serving others — also the joy of giving. Give and serve with whatever gifts you have. It will bring a smile to your face. "Serve one another." Joy of Jesus!
Great Thoughts – Great Truth - Paul said in Philippians 4, "Think on these things – all things true, honest, just, pure, delightful, of good report." Joy!
Love of Nature – wonder of it all - In The Garden "He walks with me and He talks with Me – He tells me that I am His own." Look deeply at the stars at night while gazing deep into your soul. Watch a bird fly, a fish leap, branches of a willow blowing in the wind as its leaves clap for joy. Hear the pitter patter of raindrops on a roof, see a snowflake fall, feel the wonder of it all. Joy!
Health – learn and master nutrition and lifestyle secrets for a healthy long life. If you're sick, be thankful for the help of doctors and nurses and the powerful motivation you now have to learn how health works with natural things like air, water, food, herbs, sunshine etc. Study "Perfect Health Made Simple." Joy!
Music and Song – every Sunday in church and often in between. Joy of Jesus!
Thankfulness – "Be thankful in all things" especially while eating what God made to keep us healthy, strong, and whole in body and soul. Joy of Jesus!
Follow Him in self-denial – find joy in giving up all things bad for body or soul. "If you want to be My follower deny yourself, take up your cross, follow Me."
For a copy of all articles by Jim LeBeau in this paper within the past 6 months to copy and share and the amazing booklet
"LET YOUR BODY BE YOUR TEACHER,"
send $5.00 to
Perfect Health, P.O. Box 132, Waupun, WI 53963.
Jim LeBeau is a certified natural health practitioner residing in Waupun Wisconsin. In 1990 he founded The Perfect Health Foundation to teach a pathway to wholeness consistent with Matthew, Mark, Luke, and John. For details on Nutrition-For-Life visit:
www.PHPower.org