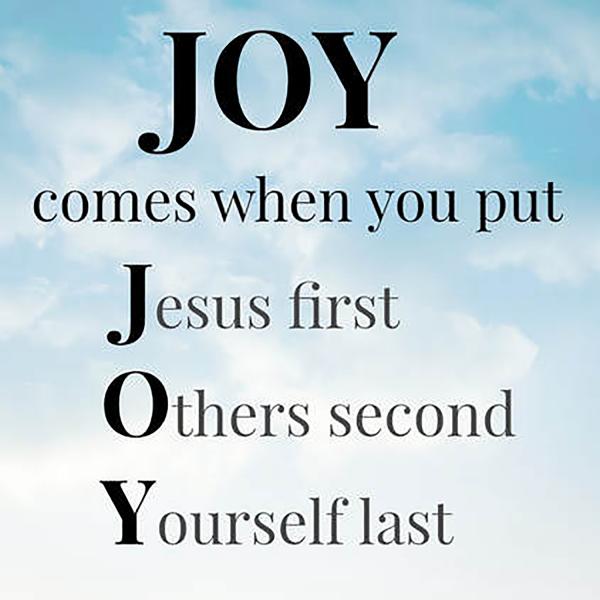 September 2022
Is it possible to know the joy of Jesus in a world of pain, cruelty, deception, and sometimes misery? There is a way. At times it may seem hopeless, but Jesus showed us the way to make life work "more abundantly" even in dark times. Choose one of the following, or choose them all. "Rejoice in the Lord. Again I say, rejoice." (Philippians 4: 4-9).
A Cup of Coffee – He made the coffee bean (John 1:3). Joy of Jesus!
Infancy and Youth – among family and friends, find little ones hopefully nursed by a healthy mother, fed a wholesome diet, loved by family members. "Of such is the Kingdom of God." Of such you find a glimpse of heaven. Love them deeply.
Love and joy go together. Whatever your age you can always know the joy of youth and infancy, a reminder of your own birth in Christ. Joy!
Wonder of His Love – think of what Jesus faced in the garden sweating blood and on the cross the next day, out of pure love for you and me. That's the wonder of His love — love Him back. When all else fails remember this and sing "Joy to the world." Let every heart prepare Him room, and wonder of His love. "Because I live, you shall live also." Joy of Jesus - rejoice!
Joy of Connecti ...