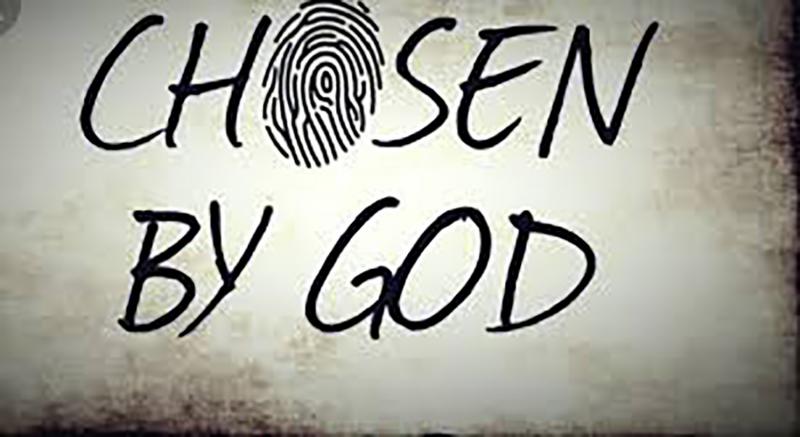 Complimentary Story
September 2022
The subject of being chosen has been much debated, and distorted by our imagination. Choices are always made for personal reasons. God has always made choices for one reason — to fulfill His plans all made before creation. Without a doubt His plans will be accomplished whether we are part of the problem, or part of the solution to the problem!
God has called and is calling everyone for one purpose (II Peter 3:9) — He's "not willing that any should perish, but that all should come to repentance." By our free will, we must all make that choice whether we will follow His calling. He is giving each of us ample opportunity to make an informed choice, so as to be totally without excuse when left behind. We are not chosen to be children of God, but we become children of God when we choose to follow in obedience!
The parable in Matthew 22:1-14 illustrates this point with the wedding of a King's son. Many were called to the wedding, but they chose not to come. They were even begged to come, but they made light of it and even slew his servants. The King was so angry with them, that he went and destroyed them, calling them unworthy. His calling continued and many did come, but among them there was one who came dressed inappropriately, and was immediately cast out. "For many are called but few are chosen." Being chosen does not make us privileged, but gives us a responsibility to fulfill His purpose for choosing us.
Jesus said in John 6:70, "Have not I chosen you twelve, and one of you is a devil? We know Jesus chose Judas Iscariot, even calling him a devil for a purpose, stating later in John 13:18, "I speak not of you all: I know whom I have chosen: but that the Scriptures may be fulfilled, He that eateth bread with Me hath lifted up his heel against Me." Judas walked with Jesus just like the others. He had the same opportunities to hear, believe, and trust the same words of Jesus as the rest did. The fact that God knew the heart of Judas did not take away his choice to believe or not! Many have made that choice to turn from the truth for personal gain. If it wasn't Judas, it would have been someone else, that the Scripture would be fulfilled.
Jesus also said in John 15:16, "Ye have not chosen Me, but I have chosen you, and ordained you, that ye should go and bring forth fruit: that whatsoever ye ask of the Father in My name, He may give it you." Jesus not only called them to follow Him (Mark 1:14-20) choosing them for a specific purpose, ordained them (5087-appointing one to watch or guard the message, to preserve the integrity of this message which they were about to receive, the light of the world) providing them with everything they needed to fulfill that calling.
Then Jesus concludes with this (John 15:19), "If ye were of this world, the world would love his own: but because ye are not of the world, but I have chosen you out of the world, therefore the world hateth you." Even though Jesus chose Judas, he was of the world and the world loved him and bought his service to betray Jesus. John acknowledges the fact that Jesus had chosen all twelve Apostles including Judas in Acts 1:2, 24; and later prayed the Lord to chose which one was to replace Judas — Joseph or Matthias.
In Acts 10:40-43, concerning the resurrection, "Him God raised up the third day, and shewed Him openly; not to all people, but unto witnesses chosen before of God, even to us (to serve His purpose), who did eat and drink with Him after He rose from the dead. And to testify that it is He which was ordained (3724-marked out) of God to be the Judge of quick and dead. To Him gave all the prophets witness, that through His name whosoever believeth in Him shall receive (forgiveness) of sins."
In Acts 9:15-16, the Lord spoke to Ananias concerning Saul, later named Paul, "Go thy way: for he is a chosen vessel unto Me, to bear My name before the gentiles, and Kings, and the children of Israel: For I will shew him how great things he must suffer for My name's sake." Saul was not chosen as a privileged person, but to suffer, even though in Acts 20:24 he states; "But none of these things move me, neither count I my life dear unto myself, so that I might finish my course with joy, and the ministry, which I have received (called and chosen) of the Lord Jesus, to testify the gospel (the exceeding riches) of the grace of God."
Ananias then spoke to Saul in Acts 22:14-15 saying, "The God of our fathers hath chosen thee, that thou shouldest know His will, and see the Just One, and hear the voice of His mouth. For thou shalt be His witness unto all men of what thou hast seen and heard," from Jerusalem, even to Rome.
Paul also speaks of the called and chosen in I Corinthians 1:23. "We preach Christ crucified unto the Jews a stumbling block, and unto the Greeks foolishness." Why is this? To the Jews a stumbling block, because most had pre-conceived ideas of the Messiah that Jesus was not, and they refused to accept Him. But to the Greeks foolishness, because the world judges right and wrong not by the Word of God, but by the law of the flesh (I John 2:15-16). "If any man love the world, the love of the Father is not in him. For all that is in the world, the lust of the flesh, and the lust of the eyes, and the pride of life, is not of the Father, but is (totally) of the world."
Continuing in I Corinthians 1:24-30, "But unto them which are called, both Jews and Greeks (which is referring to all mankind as being called), Christ (is) the power of God, and the wisdom of God. Because the foolishness of God is wiser than men; and the weakness of God (if there is any) is stronger than men. For ye see your calling, brethren, how that not many wise men after the flesh, not many mighty, not many noble, are called (because they do not hear the call to repent!) But God hath chosen the foolish things of the world to confound the wise, and God hath chosen the weak things of the world to confound the things which are mighty: And base things of the world, and the things which are despised, hath God chosen, yea, and things which are not, to bring to naught things that are; that no flesh should glory in His presence. But of Him are ye in Christ Jesus, who of God is made unto us wisdom, and (right thinking) and sanctification (set apart for a specific call and purpose), and redemption (forgiven and born again)… He that glorieth, let him glory in the Lord." For all that we are is because God made all things possible, and it is up to each of us to chose what we will do with what He has provided. Either to walk according to the knowledge of evil, to satisfy the law of the flesh (I John 2:16), or, to walk according to the knowledge of good, "every word that proceedeth out of the mouth of God" (Matthew 4:4). "But we have the mind of Christ" (I Corinthians 2:16). Read Philippians 2:5-8 which describes the mind of Christ, "let this mend be in you."
The Apostle Paul further states in Ephesians 1:3-14 that "God and Father of our Lord Jesus Christ" chose to bless us who are "in Christ," those who know His voice, the Good Shepherd, and follow, "should be holy and without blame before Him in love (26-agapa perfect love): having predestined us (those of us who are in Him) unto the adoption of children by Jesus Christ to Himself, according to the good pleasure of His will… That in the dispensation of the fullness of times (in due time) we might gather together both which are in heaven, and which are on earth: even in (Christ)… obtaining an inheritance, being predestined according to the purpose of Him who worketh all things after the council of His own will: That we should be to the praise of His glory, who first trusted in Christ."
It is all about those who choose to have the mind of Christ! Paul the Apostle continues, "In whom ye also trusted, after ye heard the word of truth, the gospel of your salvation: in whom also after that ye believed, ye were sealed with the Holy Spirit of promise, which is the earnest of our inheritance until the redemption of the purchased possession, unto the praise of His glory."
The Apostle Paul expresses his gratitude for those who believed the truth unto salvation (II Thessalonians 2:13-17) with the Spirit setting them apart for His purpose, to the obtaining of the glory of the Lord by our new life. "Therefore, brethren, stand fast, and hold the traditions which ye have been taught (Read Matthew 23:3), whether by word, or our epistle… to establishing you in every good word and work."