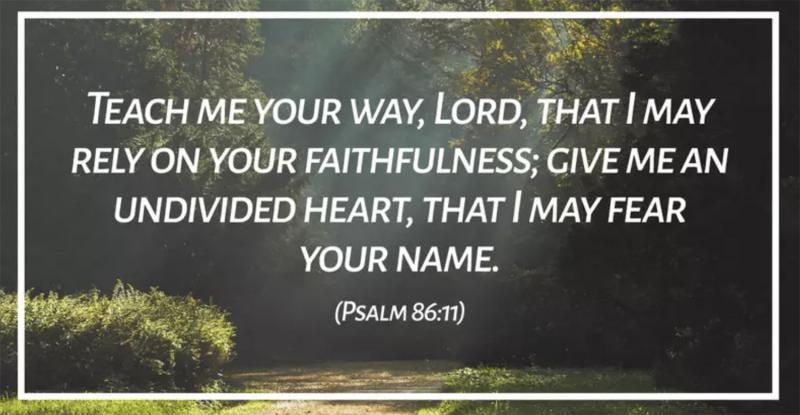 Complimentary Story
November 2022
After Paul expressed his confidence that he would be released from prison in order for the Philippians' "furtherance and joy of faith" (1:25), Paul expresses some characteristics he desired to be expressed regarding the Philippians.
1). CONDUCT. The word "conversation" in Philippians 1:27 is a derivative of the word translated "conversation" in 3:20. In Philippians 3:20, the word emphasizes community and citizenship. Here, in 1:27, the behavior of the citizen is highlighted, so I chose the word "conduct."
It is important to understand that we are not saved because of anything we have done or because of our religious associations (Ephesians 2:8-9; Titus 3:5). We are only saved when we place our faith solely in the death, burial, and resurrection of Christ. It is equally true that those who have trusted in Christ alone for salvation are expected to conduct themselves in a way that reflects the new creation we are in Christ (Ephesians 2:10; 5:1-2).
Our conduct as believers in the redemptive work of Christ should be as "becometh the gospel of Christ." The Gospel is that by God's grace and the faithfulness of Christ you have become a citizen of heaven, a forgiven, fully mature child of God, righteous and holy, and your life should reflect it (cf. Ephesians 4:1; Col. 1:10).
2). SERVING SINCERELY. Most of us can probably recall a co-worker who was good at looking busy when the boss was around but less than zealous when the boss was absent. Paul wanted the Philippians' service to be genuine, whether he was around or not. We serve for an audience of One – the Lord Jesus Christ. We do not serve to impress our pastor or other church members. We should be the same Christian Monday through Saturday that we project Sunday in church. If we have gotten into a habit of only living the Christian life in the presence of other Christians, Paul reminded the Corinthians that we will "receive the things done in the body, according to what he has done, whether good or bad" (II Cor. 5:10). A comfort to those who are zealously serving even when no one else is around to witness.
3). LABORING TOGETHER. We live in an overly politicized culture, where something as innocent as a cloth mask can cause lasting damage to the church. There seemed to be a division in Philippi between Euodia and Syntyche (4:2). We aren't told what the cause of divisiveness was, but Paul was clear on his instruction: "Be of the same mind in the Lord." The Lord has provided a unity amongst believers through the Holy Spirit. We are told to endeavor "to keep the unity of the Spirit in the bond of peace" (Ephesians 4:3). We must not let the distractions of the day drive a wedge between those who should be working toward the same goal. The Body of Christ has been placed in unity and instructed to be united in ministering Christ to the world around us. The Church is to be working together for the cause of the good news of Jesus Christ.
4). UNDETERRED. Verse 28 urges the Philippians not to be driven from their cause in Christ. The enemy can seem very powerful at times, chipping away at our determination until we crack. Paul tells us to look at the enemy's attack from a different perspective. He tells us to take it as proof that we are doing the right thing, an evidence of deliverance and an opportunity from God. Every harsh time is an opportunity to grow in our faith and knowledge of Jesus Christ (Romans 5:3-5). Contrariwise, those causing adversity against the work of the Lord are storing up wrath in the Day of Judgment (Romans 2:5). While we often feel like we are not being treated fairly down here on earth, we can rest assured that the Lord will reward us with the appropriate blessings and judgments one day.
6). PERSEVERE THROUGH CONFLICT. One of the blessings we don't like quite as much as the others is the privilege of suffering for Christ's sake (vs. 29). Though Paul tells us that "all those who live godly in Christ Jesus will suffer persecution" (II Timothy 3:12), we still wonder what we are doing wrong when we confront conflict. The truth is that we live in a fallen world that detests the light of the gospel. It is a blessing to be able to live for eternal matters in a way that pleases God. Never allow conflict to dissuade you from living to please your Savior; look at it as an opportunity from God. I often wonder: If Christ were to enter our homes today, would He find us faithful to His work and ways?
Take the time this holiday season to express thanksgiving for the grace of God toward you. Use this time to share the message of the gift of eternal life through faith alone in the work of Jesus Christ. Enter the New Year with a commitment to furthering your faith in the Lord. You will never be disappointed.
BEREAN BIBLE INSTITUTE
PO Box 735
204 S 7th Ave.
West Bend, WI 53095
www.BereanBibleInstitute.org
E-mail: BBI@BereanBibleInstitute.org