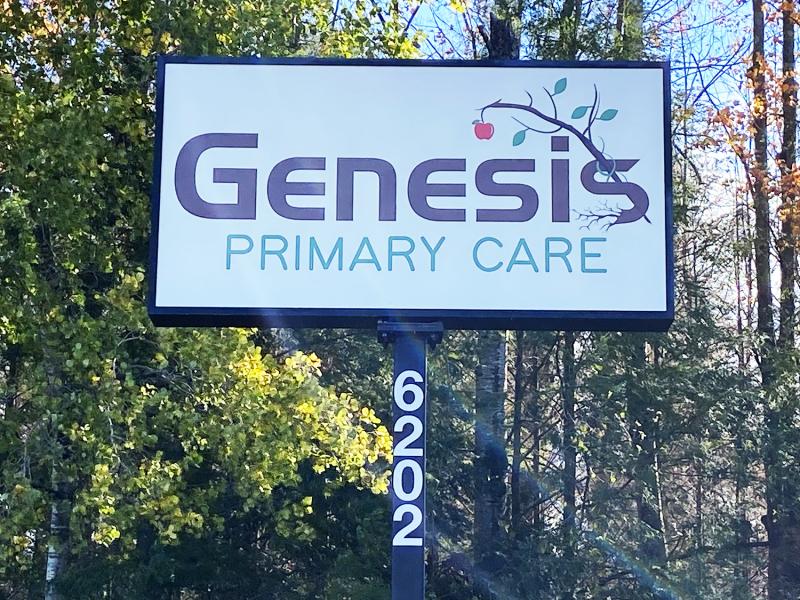 Complimentary Story
November 2022
WCN
readers, I would like to take a moment to introduce myself. My name is Dr. David Lange and I just started Genesis Primary Care. I am a Board Certified Family Physician with 27 years of experience. I have worked for the three healthcare systems in Central Wisconsin, serving multiple communities.
Five or six years ago, I started to notice some changes in Medicine that concerned me: protocols were taking over and patients were losing autonomy. That is when I started to plan my own, independent clinic. The last 2 years certainly solidified my determination. Independent clinic? You betcha! 2022? Absolutely! Isn't that old fashioned? Exactly the point! How do you plan to make it work competing against the Big Guys? By working with other like-minded individuals who were smarter than myself and left the corporate world before me and already paved the way. The movement to independence is larger than many know and hopefully independence-minded patients can help support those physicians and allied providers as they wake up and break away as well.
Nurse Deb and I have worked together for nearly 10 years. She has a wealth of experience in nursing, having worked in pediatrics as well as labor and delivery at a major hospital in the Fox Valley before transitioning into outpatient primary care. She draws labs, starts IVs, does the EKGs and too many other critical nursing duties to be able to give a full list in this limited space.
Genesis Primary Care — Taking Primary Care back to the Beginning
Genesis is a Direct Primary Care clinic. This is not a new concept, but new to Central Wisconsin. It is not a concierge practice, but I certainly hope to offer a level of service that patients are not used to in the big clinics. Direct primary care removes the middleman — insurance. It is a direct relationship between the doctor and patient. We work together to meet your healthcare needs. If you have tests that you believe are important for your health, I can get those for you. If you feel you do not need something, we will work together to be sure that you are still taken care of. Your treatment will be customized to meet your needs. Pricing is up front and affordable. Labs, X-rays, ultrasound and MRI are all available.
Take a look at your deductible. $5000? $8000? More? DPC clinics offer you a better bang for your buck. At Genesis, your annual membership is 1000 dollars, or 85 dollars per month. This covers your whole family. No enrollment fee. No per visit fee. Basic labs included. Unlimited visits, within reason. Patients of all ages are welcome.
I am very comfortable with a wide variety of acute and chronic conditions. I am comfortable with complicated patients, but sometimes a multi specialty clinic may still be your best choice. I am able to test and treat sleep apnea. I am a certified DOT examiner if you need a Federal Medical card and you do not need a subscription to schedule your exam.
Health Sharing Ministries are becoming more popular as deductibles rise. There are many good ones out there. Coupling a DPC with a Health Sharing Ministry is an excellent way to take care of your health. Many Health Sharing Ministries even help cover your DPC. Zion Healthshare is highly rated by customers and a popular choice in our area. I am the only Zion Healthshare Affiliated Provider in Central Wisconsin. If you are already covered by Zion, contact them to see what that may mean for you. For complete details, I, along with Nurse Deb, invite you to check out Genesis Primary Care by visiting the website:
www.GenesisPrimaryCare.com
. You can also find us on Facebook where we will post updates from time to time. Please reach out to us with any questions you may have about the practice. We look forward to seeing your smiling face!
GenesisPrimaryCare.com