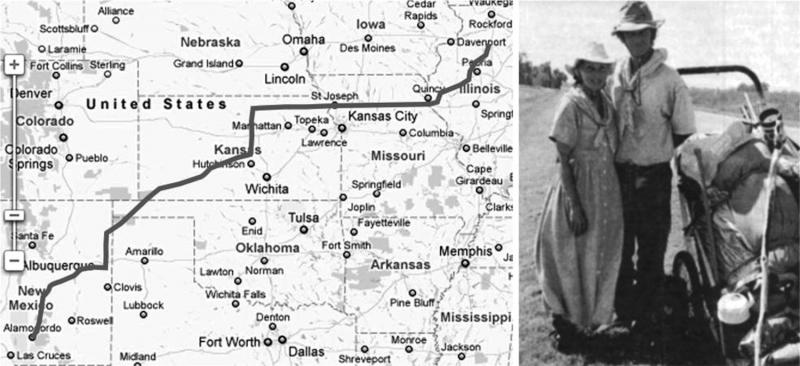 November 2022
When we reached Clayton, I decided to call Mike, a friend of one of our sons, who lives in Hannibal, Missouri. We were told Mike wanted us to call when we got close because he wanted to meet us. By the time we finished talking he had decided that he was leaving to pick us up and told me he would be there in about two hours. Thank God again! He wanted to help us out by giving us a ride and having us stay at their home over the weekend so we could rest and get some good meals.
If Hadassah hadn't been exhausted she would probably have jumped and shouted when I came back from making the phone call and told her in just a few hours she will be resting in an air conditioned house. She was just about at the end of her endurance. The heat had taken its toll and her legs were still very swollen, discolored and painful.
We made it to Missouri on day 17 and now it is time for our final commitment to finish what God had given us to do or give up and return to Illinois.
I was up early because there were was a very important decision that needed to be made today. I needed to be alone for a while now. The Mississippi River was a short distance from the house and I took a walk down there. I found a place to sit and look at what was around me.
Behind me was a tourist town th ...