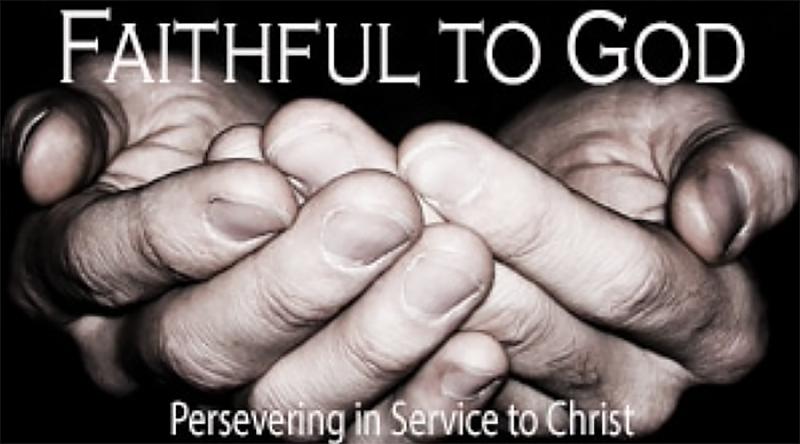 Complimentary Story
November 2022
There are many men throughout Bible history that can be classified as Godly men. Of course, Jesus is the Godliest, but the one that was purely human, that I seem to think about most often, is the Apostle Paul. Just flip to the back of your Bible and study his missionary journeys. My word! Apart from an occasional ship, powered by the wind, all travel was on foot. Today people get upset by handicapped parking spots that make them walk a couple of car widths farther. Try a hike from Jerusalem to Greece and all over Turkey. Paul was on a mission to tell the world about Jesus Christ. He was driven. It is too easy of an answer to say he was driven by the Holy Spirit, although I believe he certainly was. It goes without saying that Paul wrote most of the New Testament, however, for the last 30 years I have been parked on a section of Scripture that he wrote to the Philippian church. Philippians 3:10-15. Ironically, Paul wrote this letter to the Church around the time he had been in ministry for 30 years.
I find myself asking, why would Paul write, "I want to know Christ," after being in ministry for 30 years and writing most of the New Testament letters? Wouldn't you think he knew Christ by this point? I understand, a little better, the writing of the next part of what he wants to know, "the power of the resurrection." In my experience, there are some followers of Christ that only go so far in Bible study. Knowing Christ seems to be limited to the Sunday sermon. Paul's desire to know went far beyond an occasional desire. The veil was removed from Paul's eyes. He knew Jesus to be the Messiah, that had been foretold. Paul was a teacher of teachers. Prior to meeting Jesus, face to face, he knew the Old Testament Scriptures like the back of his hand. The light bulb had come on, Jesus was God, in the flesh. Jesus was the one Paul, and all Israel, had been waiting for and now he was waiting for Him again. Titus 2:13, "while we wait for the blessed hope, the glorious appearing of our great God and Savior, Jesus Christ."
Paul had a personal encounter with the Creator God of the universe and his Savior. Jesus was God, infinite in character, impossible to attain complete knowledge of, but Paul was driven to know as much about Him as humanly possible.
Does our encounter with Jesus Christ reveal that He is God in the flesh? Does it drive us to know this great God and Savior as much as is humanly possible? I believe it should drive us as long as we are alive. There is no graduation diploma to "I want to know Christ." The amount to know is endless and that should excite us.
The second thing Paul wants, after thirty years in ministry for Jesus, is: "to know the power of the resurrection." Think on that for a bit…THE POWER OF THE RESURECTION. This is advanced Christianity at its best. Can we know this power? A look at Ephesians 1:17-21 tells us that we can. First, in this context, Paul prays for us to have a Spirit of wisdom and revelation so that we may know God and Jesus better. Also, to have our eyes enlightened to know the hope to which we are called and the riches of the glorious inheritance of the saints and His "incomparably great power" for us who believe. That power is the same power that God exerted when He raised Jesus from the dead! That, my friend, is power! Thirty years ago, I placed my trust in a power greater than myself in a self-help recovery program. For 28 years, I could not control an addiction in my life. God intervened and raised me up from the death of addiction and did for me what I could not do for myself. I want to know more. God's power to move the mountains in our lives, power through our prayers for ourselves and power for others. This power seems to be limited only by our faith. All the more reason to be driven to know more.
Next, Paul wants to know "the fellowship of sharing in Jesus' sufferings, becoming like Jesus in his death. Not a lot is said about one of Jesus' characteristics. "The suffering servant." Jesus was God, yet He did not come in glory and power, like He will at His next coming. He came the first time to serve, to demonstrate love and mercy. Sometimes Jesus wore Himself out from meeting others' needs through teaching, healing and providing food for the hungry. The ultimate demonstration of servitude was to voluntarily take your and my place and pay our penalty for sinning against God. What picture does that paint, as a depiction of living, that a Christ follower ought to be following? I think it is summed up in the statement, "becoming like Him in His death."
Peter tells us that "When they hurled their insults at Him, He did not retaliate; when He suffered, He made no threats. Instead, He entrusted Himself to Him who judges justly." (1 Peter 2:23).
While being brutally crucified, Jesus asked God to forgive the people executing Him. Jesus was doing something they did not understand but I think, as Christ followers, we need to. Becoming like Him in His death is akin for us to being obedient to God, through following His Word, and to demonstrate love and mercy in sharing the great news of Jesus Christ and in doing all we can to meet the needs of other people both physically and spiritually. Becoming like Him in His death is all about our self-sacrifice to be of benefit for others. If we suffer for it, we are to entrust that suffering to the One who judges justly. To this end Paul strives, so that he, too, will attain the resurrection of the dead. That statement is not about earning salvation, it is about an attitude, without what Jesus did, there would be no resurrection and Paul strives to be just like Jesus in the hope that God will raise him up, like He did Jesus. For all who place their faith and trust in Jesus, it is also our hope.
After three decades of serving Jesus, in the highest of dedications, Paul assures his readers that he has not obtained all the things he wants to know and certainly is not perfect. But what he does do is "press on" to take hold of that for which Jesus had taken hold of him.
Have you ever contemplated the reason Jesus reached out to you? Why were you drawn to place your faith in Him? There is a reason why Jesus took hold of you and me. Like Paul, for me, the reason fluctuates. But I still can't totally grasp why He took hold of me. I need and always will need a Savior; 25 years ago, I believed that Jesus had taken hold of me, lifted me out of addiction and I had reason to be involved in self-help recovery groups and pass on the power of God that brought restoration, hope and new healthy direction to my life. The power of God is about more than eternal salvation, it changes everything. The desire to know more and become like Jesus in His death drives out old dysfunctional belief systems which are replaced with uprightness and godliness. A slow but sure process. I still guest speak at recovery groups for the same reason, of sharing the divine power of God and His power to do for us what we cannot do for ourselves.
Over the years, I have spoken in various venues, television, radio, internet TV, high school assemblies and adult assemblies, in and outside of church. As you see, I also write.
The way I find to express why Jesus took hold of me changes, the why is somewhat constant. He took hold of me to save me from myself and sin in my life, to give me new life now and the hope of the resurrection for eternity. Paul writes that he presses on in this endeavor. The word is a hunting term. Hunters would run, on foot, pursuing their game until they caught it. That is not done much today, but some reenact the pursuit on horseback. I have reenacted the pursuit by doing a 30-mile endurance race on horse-back and by running a 26.2-mile marathon. We are to run after and pursue knowing Christ, the power of the resurrection, become like Him in demonstrating love and mercy as we strive to meet the needs of others both physically and spiritually, all in obedience to God's word and will.
Paul concludes by again writing that he doesn't consider that he has taken hold of all this, but he does one thing. "Forgetting what is behind me." Paul makes a deliberate and conscious decision to forget. He forgets the evil and sinful things he had done. You and I ought to do the same. I choose to forget the evil things my eyes have seen and the sins I have committed. God, in His mercy has freed us from our sins and it is time to "strain for what is ahead." Run after the goal to come, the prize that awaits each person that has placed their faith in Jesus and has set out to run after a continuing and growing personal relationship with our great God and Savior, Jesus Christ.
Godly men and women — RUN!
Lynn Fredrick is the author of
"Stand Firm,"
a guide for using the divine power of God to transform your life.
www.LynnFredrick.com

Lynn Fredrick
W8756 Townline Road
Ladysmith, WI 54848