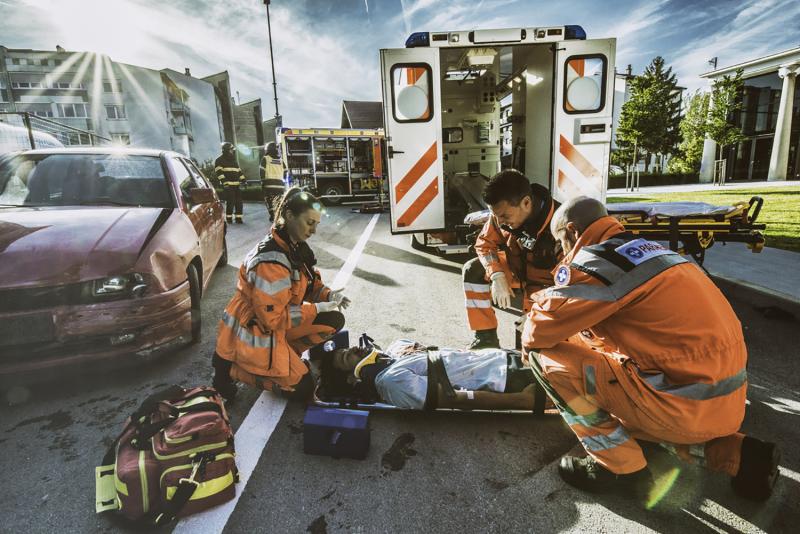 Complimentary Story
November 2022
When involved in an accident which results in injuries caused by the fault of another, there will be medical bills. As a person gets treatment for accident-related injuries, the bills will have to be dealt with.
Many people involved in an accident are under the mistaken impression that the at-fault party's insurance should pay the bills. That is not how it works.
The at-fault party's insurance will not pay anything on the case until they can receive a complete release for all claims. They typically will not assist the injured party in getting treatment. They would prefer that the injured party go without treatment and consent to a quick settlement.
That is why it is important to handle accident related bills properly. Treatment related to an accident should still be run through the injured party's health insurance. Even though the injuries are caused by the fault of another, health insurance still applies. If the injuries come from an automobile accident there is typically another source of insurance available. Most automobile insurance policies have medical payment coverage.
Medical payment coverage is purchased with the automobile policy providing coverage to that vehicle. Medical payment coverage will pay for medical expenses related to injuries suffered by anyone riding in that vehicle up to a stated amount. Typically automobile insurance policies carry $10,000.00 of medical payment coverage per person. This coverage will pay for medical expenses related to an injury suffered while riding in that vehicle regardless of fault.
Therefore, in the automobile accident situation, an injured party typically has two insurance companies which will pay for bills. A health insurance company and the automobile medical payment coverage.
The way to maximize coverage is to submit all bills first to the health insurance company. If any of the expenses are not paid by the health insurance company due to co-pays or deductibles, those bills can then be submitted to the automobile medical payment coverage. This way the coverages are maximized.
Resist the temptation to submit all of your bills first to the automobile insurance medical payment coverage. Once that limit is reached, the bills will have to be submitted to health insurance. If the medical payment coverage limit has been reached, and there are co-pays and deductibles, there will be no medical payment coverage available to pay those amounts.
There is also a second very important reason why health insurance and medical payment coverage should be used. Typically, health insurance policies have agreements with health care providers that they will only pay a certain amount for certain services. Even if the health care provider normally would bill a greater amount for that service, the health care provider has agreed to accept what the insurance company will pay as full payment. Therefore, while a certain treatment may cost $5,000.00, if the health insurance policy contains provisions that it will only compensate that provider $2,000.00, the provider will accept that amount in full. The benefit of this is that the injured party can make a claim against the at-fault party's insurance company for the total amount of the bill, $5,000.00. The at-fault insurance company will have to pay that total amount as part of the claim. However, the injured party only has to worry about reimbursing the health insurance company its $2,000.00. The injured party gets to keep the $3,000.00 difference.
In addition to that, in resolving a case with the at-fault insurance company, health insurance companies and automobile medical payment insurance companies will have to be reimbursed. This is called subrogation. However, there are ways in which a good attorney can force the health insurance company and the automobile medical payment company to accept less than what they have paid. The injured party gets to keep the difference.
Therefore, when injured in an accident caused by someone's negligence, make certain that your medical expenses are paid by your health insurance company and automobile medical payment company, if appropriate.
McLario, Helm, Bertling & Spiegel, S.C.
N88 W16783 Main St.
Menomonee Falls, WI 53051-2890
Tel: (262) 251-4210
McLario.com