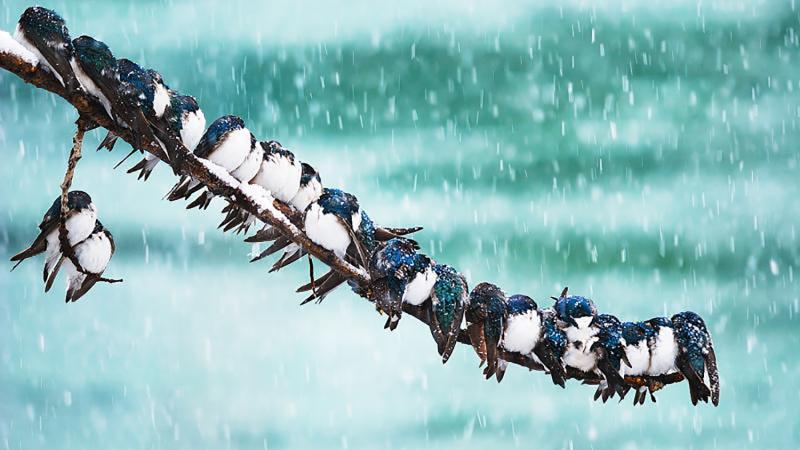 The man to whom I'm going to introduce you was not a scrooge, he was a kind decent, mostly good man. Generous to his family, upright in his dealings with other men. But he just didn't believe all that incarnation stuff which the churches proclaim at Christmas time. It just didn't make sense and he was too honest to pretend otherwise. He just couldn't swallow the Jesus Story, about God coming to Earth as a man.
"I'm truly sorry to distress you," he told his wife, "but I'm not going with you to church this Christmas Eve." He said he'd feel like a hypocrite. That he'd much rather just stay at home, but that he would wait up for them. And so he stayed and they went to the midnight service.
Shortly after the family drove away in the car, snow began to fall. He went to the window to watch the flurries getting heavier and heavier and then went back to his fireside chair and began to read his newspaper. Minutes later he was startled by a thudding sound…Then another, and then another. Sort of a thump or a thud…
At first he thought someone must be throwing snowballs against his living room window. But when he went to the front door to investigate he found a flock of birds huddled miserably in the snow. They'd been caught in the storm and, in a desperate search for shelter, had tried to fly through hi ...