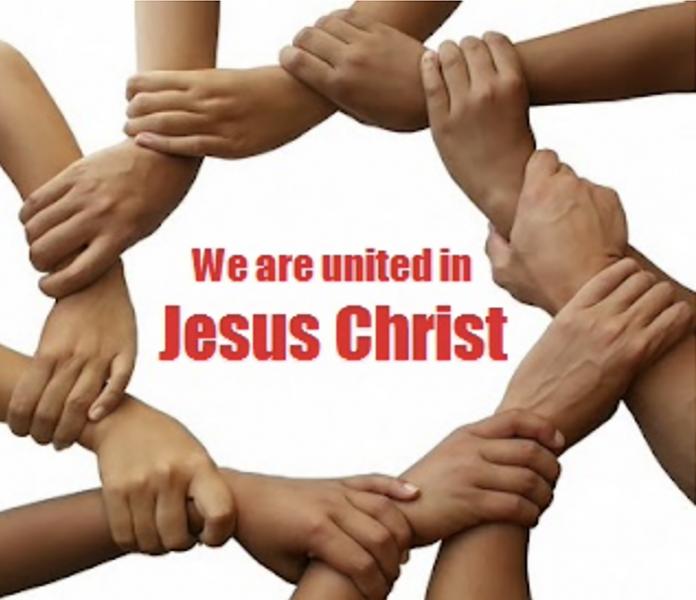 Complimentary Story
January 2023
Philippians chapter two begins with the instruction on a correct mindset for those who desire to reflect Christ in their life. Do not get distracted by the "if" that begins verse 1. The condition is not on Christ; it is conditional upon whether you have trusted in Him for salvation. If you have, there is consolation, comfort, fellowship, and compassion.
There is consolation in Christ. When distressing and depressing times arrive in the New Year, this verse reminds us of the encouragement and comfort available from the Lord. He is known as the "God of all comfort who comforteth us in all our tribulation" (II Corinthians 1:3-4). When sadness attempts to overtake you, seek the Lord for encouragement. Then, with the experience we have of being consoled by the Lord, we can help others to accept the same comfort in their time of trouble (II Corinthians 1:4b).
There is comfort of love. When you feel alone and helpless, remember the love God has for you. He loved you so much that He demonstrated that love "in that, while we yet sinners, Christ died for us" (Rom. 5:8). You mean something to God; you are not alone. The word "comfort" here points to an incentive, tenderness, to come along to one's side to stimulate them. It shouldn't surprise us, then, that it is "the love of Christ" that motivates us in our daily service (II Cor. 5:14). We should be prepared to come alongside fellow believers and love them to the extent the God loved us, stimulating them to live for the Lord.
There is fellowship of the Spirit. I Corinthians 12:13 reminds us that the Holy Spirit indwells each individual who has placed their faith in Christ's work alone for salvation. The Holy Spirit has created a unity that cannot be destroyed (Ephesians 4:3) – a unity with Christ and among believers. The "fellowship" here speaks of a common interest, a mutual and active participation in the things of the Lord. It comes from and is produced by the Holy Spirit. It is only as we are sensitive to the direction of the Spirit that we can live lives pleasing to the Lord (Galatians 5:16), including a communion and partnership with other believers in Christ.
There are bowels and mercies. This is strange way of putting it for our English thinking minds, but it refers to affections and sympathies. It speaks of a deep compassion. It is genuine care and concern for others. This concern for others will lead us to live in peace with each other and reach out toward one another (Romans 12:18; 13:8). This is especially important in a world that creates tension between groups and encourages us to push people away.
Verse 1 contains the requirements for like-mindedness; they are available but still must be reckoned, adhered, tapped into. When all the things in Verse 1 are present, the result is verse 2.
Verse 2 begins with "Fulfill you my joy." There is not greater joy for a leader than to see spiritual maturity evident in a practical unity founded upon the truth of Christ. While Paul was sitting in bondage, there were many things in which he was rejoicing. The Philippians could complete his joy by being likeminded. Like-mindedness is to have the same mindset (Romans 12:16a). The Body of Christ should be likeminded in all aspects of life and service, meaning we are all on the same page. We have the same standards, the same goal, the same priorities, and the same pattern of thinking. Believers are not to seek a cause to be united in; there should be cohesion in the cause already given to us by the Lord: the cause of Christ.
The verse continues to highlight some of the aspects of true like-mindedness.
1) SAME LOVE = the unconditional, selfless, sacrificial love of Christ. We are all to be motivated by that compassion and benevolence that God through Christ has shown to us. Then our actions should flow out of that love toward others. In business, if you have one partner motivated by profit, while another is motivated by customer service; you are going to be pushed to different reactions and emphasis. The Body of Christ must be motivated by the love of Christ (Romans 13:8).
2) ONE ACCORD = joined in labor, walking in the same direction, refreshing, uplifting and aiding one another. We are to be working toward the same goal: evangelism and spiritual growth. If you are hunting with someone and they are hunting deer while you are hunting rabbits, you are not walking of one accord. You hunt these animals differently. The Body of Christ must be joined in one accord: to see people saved and come to a knowledge of the truth (I Timothy 2:4).
3) ONE THINKING = minds are set on the same thing; denoting the same importance.
Sam Walton started Walmart with the goal of friendly, fast service. If you have been to Walmart lately, the one open register displays the change in company thinking. The Body of Christ must have its sights set on things above as they minister to those below (Colossians 3:1-2).
In this verse we have unity in mission, motivation, service, and logic. You cannot have these without knowing the truth of who we are in Christ and allowing the Spirit to exhibit it in our actions toward and with others. There is no place for lone gunmen or for some who refuse to get involved, the Body was created to be different parts who are working together to honor the Head, which is Christ (Romans 12:4-8).
BEREAN BIBLE INSTITUTE
PO Box 735
204 S 7th Ave.
West Bend, WI 53095
www.BereanBibleInstitute.org
E-mail: BBI@BereanBibleInstitute.org