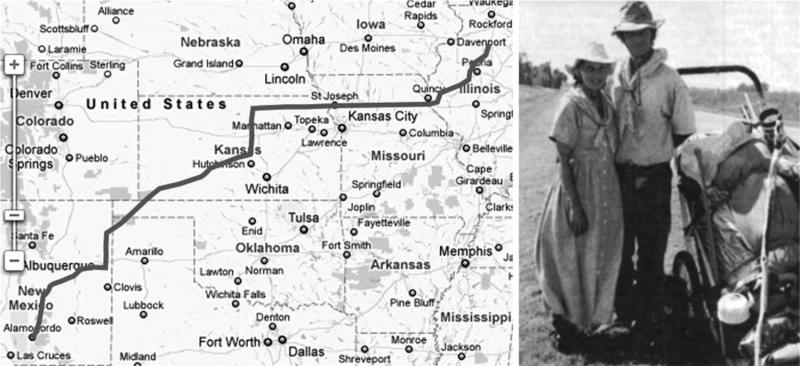 January 2023
After spending a relaxing weekend with a gracious young couple that took us in and treated us like family it was time to start our walk again. We got our cart packed again and started out.
It had rained early in the day and was quite humid. At least the shoulders were wide and blacktopped so the walking was easy. God once again provided when a couple of men stopped and gave us a bottle of spring water and a bottle of tea. They turned out to be the mayor of Hannibal and a friend who is celebrating his birthday today. They told us they are Christians and the mayor's friend gave us $20.00.
A reporter from a local TV station met us and did a short interview and got pictures of us walking. Another man stopped and talked to Harry a while and came back a little later and told us where we could camp for the night. About 4 miles from where we were. It was on some land with farm buildings, belonging to a friend of his who passed away.
We were within sight of where we were going to camp when thunderstorms broke out and by the time we reached the property it was raining so hard we could hardly see where we were going. Every time we looked up the rain beat in our face and eyes. The rain stopped shortly after we arrived and we got the tent up. Everything we have on is soaked, of course. Our boo ...