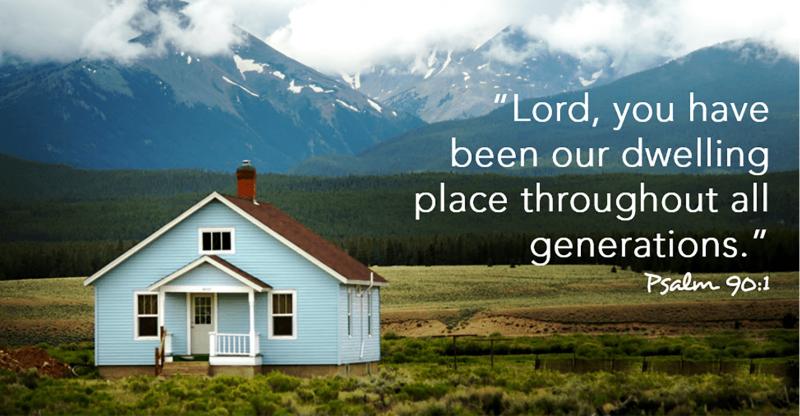 January 2023
"Surely goodness and mercy shall follow me all the days of my life; and I will dwell in the house of the Lord forever" (Psalm 23:6).
"The verse means that God will dwell with me all my life," says Devon, age 10. "It also means that God will stay with me in my house."
Devon, God stays at my house, too. But as King David recalled his days as a shepherd boy, I think he had something greater in mind.
First, let's consider what Collin, 6, says about being shadowed by goodness and mercy: "God will follow us wherever we go."
Do you ever sense that someone is following you? Sheep always have this sense because sheepdogs constantly follow them. Dogs keep sheep from straying and ward off predators with their loud barking.
After Francis Thompson read this psalm, he wrote his celebrated poem, "The Hound of Heaven." Like a faithful sheepdog, God pursues us with His love. Some let God catch them, and others just keep running.
At times, our awareness of God's pursuit and presence is more acute, says Jordan, 11: "Sometimes when I am scared, like when I have to go outside in the dark, I pray. And I feel God with me. He's there. I know He is because after I pray, I don't feel as scar ...