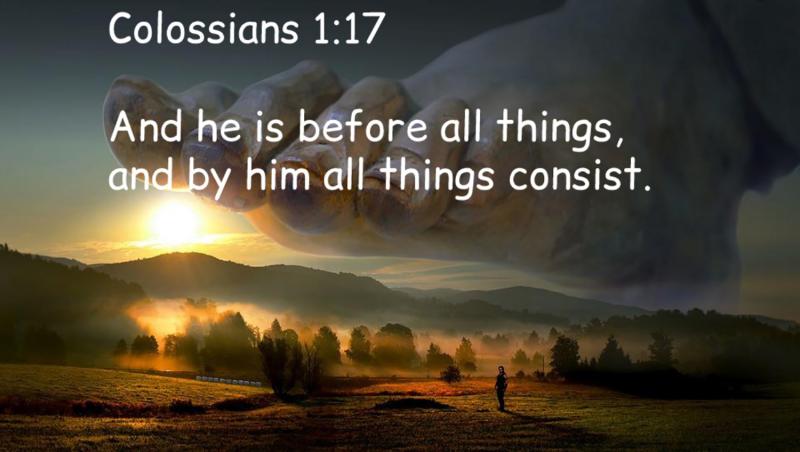 January 2023
Daniel 4:34-35,
"And at the end of the time I, Nebuchadnezzar, lifted my eyes to heaven, and my understanding returned to me; and I blessed the Most High and praised and honored Him who lives forever. For His dominion is an everlasting dominion, And His kingdom is from generation to generation. All the inhabitants of the earth are reputed as nothing; He does according to His will in the army of heaven, And among the inhabitants of the earth. No one can restrain His hand, Or, say to Him, 'What have You done?'"
Colossians 1: 15-18,
"He is the image of the invisible God, the firstborn over all creation. For by Him all things were created that are in heaven and that are on earth, visible and invisible, whether thrones or dominions or principalities or powers. All things were created through Him and for Him. And He is before all things, and in Him all things consist. And He is the Head of the body, the Church, who is the beginning, the firstborn from the dead, that in all things He may have the preeminence."
Think about these verses. Ask God to show you how much He controls. God does reveal these things to us so we will trust Him. Jesus told His disciples,
"trust in God, trust also in Me."
God desires us to trust Him completely, and throughout the entire Bible, He p ...