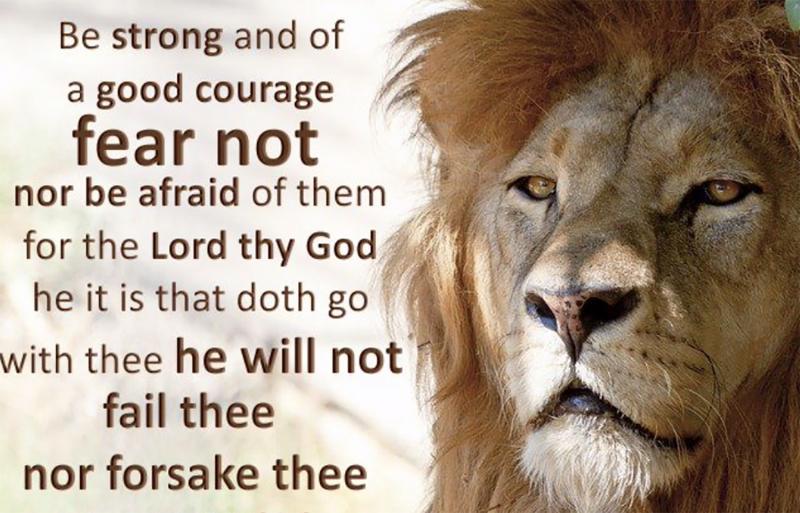 Complimentary Story
January 2023
Chapter 25 in the Book of 1 Samuel is interesting and full of lessons. It shows how bad things can be turned into good things, if we make a plan, use our talents, step into our courage, and take action to create a new, better solution.
1 Samuel 25 tells a story about a wealthy man named Nabal and his wife, Abigail. She was intelligent and beautiful, but Nabal was 'harsh and evil' in his dealings with her and with others. When Nabal was sheering and butchering sheep, David sent ten of his men and told them to say this to Nabel:
"We come in the name of David. Long life to you, and peace to you, to your family, and to all that is yours. Your shepherds have been with us. We protected them and haven't stolen from you. We have come to you on a special day. Please find favor and give what you can to David's men."
Nabal refused and rebuked them, saying,
"Who is David? Who is this son of Jesse? There are many servants today who are breaking away from their masters. Am I supposed to take my bread, my water, and my meat that I butchered for my shearers and give them to these men? I don't know them, and I don't know where they are from."
Well, Nabal's response was insulting to David and it made him mad. He decided to raid Nabal's flocks and kill all his workers.
One of Nabal's young men quickly ran back to their native compound and told Abigail what had happened. He told her what had happened.
"David sent his messengers to Nabal asking for food for their festivities. These were good men who helped and protected us when we were living in the same vicinity. Nabal yelled at them and rebuked them. Now, calamity is being planned against all of us. We tried to reason with him, but he won't listen because he won't listen to anyone. He is wicked and worthless, and his entire house hold and no one can reason with him."
(Belial is a Hebrew word used to characterize the wicked or worthless).
Without hesitation, Abigail moved into action. She gathered a feast of bread, wine, roasted grain, fig cakes, raisins, and five butchered sheep. She loaded the food onto donkeys and intercepted David and his 400 men on their way to kill Nabal and all of his workers.
When she came face-to-face with David, she got off her donkey, fell on her face in front of him and blessed him, saying,
"My lord should pay no attention to this worthless man Nabal, for stupidity is all he knows. Please listen to my words and restrain from bloodshed. Accept these gifts your servant has brought to you and the men who accompany you. Please forgive me if I have been bold and out of line. But the day will come when the Lord will secure your House because you are fighting His battles. May evil not be found in you for all of your life; may you never have a troubled conscience over needless bloodshed. May the Lord your God protect you from all your enemies. … When the Lord does what He promised and appoints you ruler over Israel, may you remember me, your servant."
David was impressed, in fact, he was probably shocked. He said,
"Praise be to God who sent you to keep me from killing Nabal and all his workers!"
He gratefully told Abigail that he heard her petition. He accepted her gifts and agreed there would be no needless bloodshed. David told Abigail to go home in peace and not worry; Nabal and his workers were spared.
When she got back to her house, Nabal had hosted a feast and was drunk. The next morning, after he sobered up, and she told him about her encounter with David, his 'heart failed' and then he had a stroke. He became paralyzed and 10 days later, he died.
When David heard that Nabal was dead, he thanked the Lord for preventing him from slaughtering Nabal and his men. He sent messengers to speak to Abigail about marrying him.
Again, without hesitation, she quickly rose and accompanied by five female servants, followed David's messengers on her donkey and became David's wife.
What was Abigail able to do?
• She saw the foolishness of her husband and took control of the situation. She did not yield to fear.
• She made a decision, formed a plan, and took immediate action. She trusted the plan would work and by so doing, she saved her scoundrel husband, all their servants, and their belongings.
• She used her talents — her wisdom and powers of persuasion — to create a peaceful solution. Her courage, no doubt, changed the course of history.
• She followed through on her plan at great risk for her own personal safety. Both men — either David or Nabel — could have rebuked her efforts and could have killed her.
• She asked to be remembered for her leadership; by asking, she was positioned to receive.
• When the opportunity arrived to marry David, she once again took immediate and decisive action. She would become the wife of the future king of Israel.
Where can we – both men and women - use Abigail's actions in our life today?
• Think about a situation where you clearly see the "foolishness of others."
• Make a plan to take control of the situation.
• Use your talents, your wisdom, your powers of persuasion, and your courage to create a solution or a resolution to the current situation.
• Trust your intuition; that's the Holy Spirit guiding your steps.
• Trust God is behind the plan; trust that He will give you the right thing to say and the right timing for your actions.
Is an opportunity in front of you that you are hesitating about? Take decisive action! Don't forget to ask for what YOU want for your efforts and be willing to receive.
Today's Prayer:
"Dear Lord, You give us lessons for today from Your Word, even stories from more than 2000 years ago apply to our current situations. Humans haven't changed much since the time You created us. You have given us talents, vision, and wisdom. Show us how to apply these lessons to the situations facing us today. Allow us to adopt the character of Abigail to resolve situations in our life that seem dangerous and insurmountable. Perhaps, with Your help to guide us, we will even change the course of history.

"Speak courage into our hearts. Give us the right words, right actions, and right timing to improve our personal situations and to overcome the difficulties in our world today. Help us form a plan that will result in the best, most peaceful, and most pervasive resolution. We ASK so that we may RECEIVE. Grant us our petitions, Lord. Give us what we desire, or something better that You have in mind. In Jesus' name. Amen."
Dr. Sherri Tenpenny
is a board-certified osteopathic medical doctor. She is the founder of Tenpenny Integrative Medical Center, Tenpenny Health Restoration Center, LLC, medical clinics located near Cleveland, Ohio and several online educational businesses that can be found at
DrTenpenny.com
. She writes two Substacks per week. The first, posted each Saturday, is called EyeOnTheEvidence, pieces to help the general public understand complex medical concepts. The second, released on Sundays, are inspiration pieces OnWalkingWithGod. She also writes a monthly column for The Epoch Times.
Dr. Tenpenny has invested 22 years and more than 50,000 hours of personal time, documenting and exposing problems associated with vaccines, including the COVID-19 shots.
As an internationally known speaker and author, her many articles have been translated into at least 18 languages. She is a frequent guest on radio, podcasts, and TV interviews to share her knowledge and educate people on why they need to know what is coming through that needle.
DrTenpenny.com