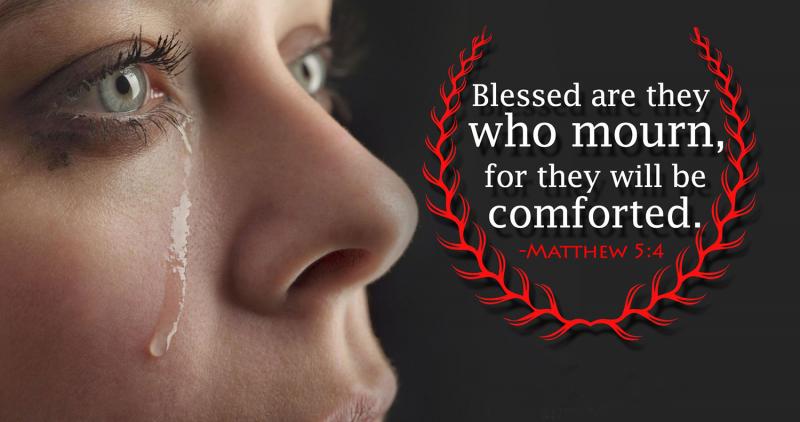 February 2023
The second beatitude that Jesus gave us is
"Blessed are they that mourn: for they shall be comforted."
(Matthew 5:4 KJV).
What do we have to mourn about? Who wants to mourn? We would much rather laugh. How does mourning bring blessings?
Being poor in spirit makes us sad. We are sad because we have nothing good to offer God besides our sinful selves. We mourn over that fact. We are sinners. Our very nature leans us toward sin all the time.
Then from where does our comfort come? It comes from the Gospel of Jesus Christ. Jesus took all our sins to the cross. He sacrificed His life and blood for our sins. God accepted His blood as a sacrifice for our sins. Part of our repentance is mourning for our sins — the fact that we are so rotten in the core of our being. That rottenness comes from Satan and not from God. The Gospel is the Good News of how God sets us free from the evil of our nature.
When we truly repent and open our heart to God, He comes into our life and makes us a new creation. Paul says it this way;
"Therefore if any man be in Christ, he is a new creature: old things are passed away; behold, all things are become new."
(2 Corinthians 5:17).
Jesus said that when He would go away ...