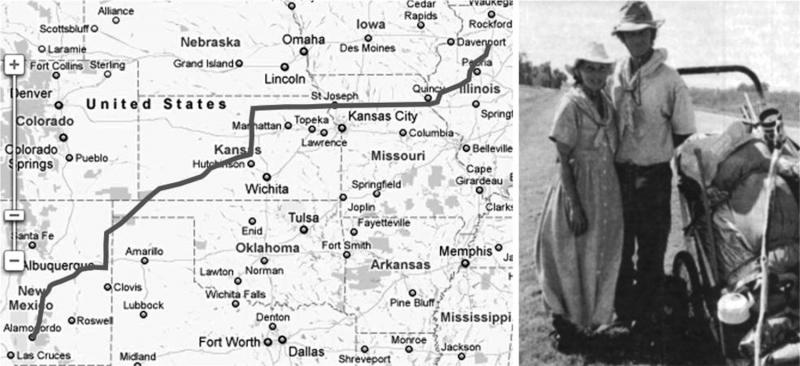 February 2023
A few days after we left Hannibal, Missouri, we stopped at a Casey's gas station to get coffee. While we sat on a curb beside the station to rest and cool off in the shade, a reporter from the local paper came along and took pictures and did a short interview. Someone had called the paper and told them we were walking along the highway and he had been watching for us.
He asked where we were spending the night. We told him we did not have a place but would start looking when we left town. He contacted the ministerial alliance here and gave us a telephone number to call. The people we called contacted the police department and arrangements were made to pick up a voucher at the police station for a night at a local motel. PRAISE THE LORD!
So, here we are, sitting in a cool motel room, showered and heads washed. It feels SO GOOD! We are so grateful to the Lord for providing this. Creature comforts that we had taken for granted all our lives have taken on a whole new meaning and every time we can enjoy them we thank God for sending someone that makes them possible. Even though we are able to clean up every night it is certainly not like being able to get into a hot shower!
The next morning, I treated my wife to breakfast in bed. I went across the street to Hardees and bought jelly biscuits and coffee. Talk ab ...