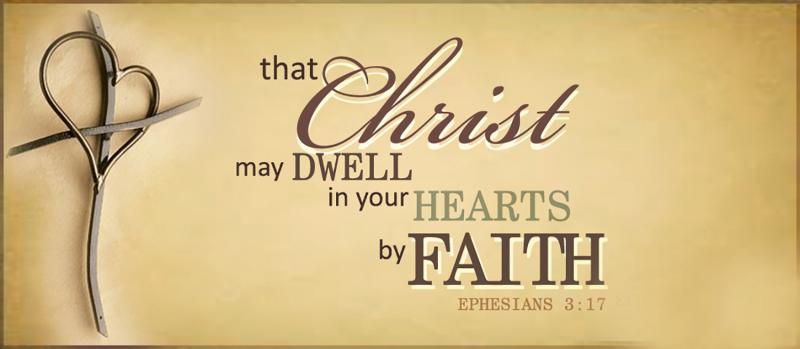 Complimentary Story
March 2023
"Now to Him who is able to do exceedingly abundantly above all that we ask or think, according to the power that works in us, to Him be glory in the church by Christ Jesus to all generations, forever and ever. Amen."
(Ephesians 3:20-21 NKJV).
In the book of Ephesians, the Apostle Paul reveals to the Church at Ephesus, and by extension the faithful of all ages what the mystery of the Gospel is. Every believer, no matter how new to the faith, must have a basic grasp of what the Gospel of Jesus Christ is. The Gospel is the good news of the power of Salvation that you and I have because of the work which Christ Jesus did upon the Cross of Calvary.
God sent His Son, the Lord Jesus, because we all are sinners in need of a Savior. It is only in the shed blood of Christ that you and I can approach God and be saved. The work of Salvation is a work of Christ, and Christ alone. That work has been fully completed for nearly 2000 years. We are partakers of the grace of God if, in fact, we have given our lives to Christ by Faith in the work that He alone has done. The good news of the Gospel is that we can have a life transformed by the power of His Word at work in our lives.
For some who know about Christ yet have never allowed the knowledge to leave their head and enter the heart, the distance between Heaven and hell, life, and death is about eighteen inches. Eighteen inches is the distance from the head of someone who knows about God to their heart. If we do not take what we know about God and let Jesus have His Will and His way in our lives we are not surrendered to Him. The Bible tells us in Matthew 7,
"Not everyone who says to Me, 'Lord, Lord,' shall enter the kingdom of heaven, but he who does the will of My Father in heaven. Many will say to Me in that day, 'Lord, Lord, have we not prophesied in Your name, cast out demons in Your name, and done many wonders in Your name?' And then I will declare to them, 'I never knew you; depart from Me, you who practice lawlessness!"
(Matthew 7:21-23 NKJV).
Notice that those whom Jesus spoke of in Matthew 7 are people who identify themselves with Christ, yet He does not know them redemptively. Despite all the good works they profess to have done in His name Christ declares that He never knew them. Only by Faith in Christ alone in His promises can we be reconciled to God the Father.
Since we are partakers in the promise of Jesus Christ by grace through faith, we have access to the power of Christ to accomplish His will. I believe that nothing is outside of the grasp of a praying believer who is standing firmly in the will of God. Ephesians 2:10 tells me that the good works that are done by me are good works prepared before the foundation of the world so that I could walk in those good works for the glory of God alone! All glory belongs to the Lord!
This is the only age in which God will deal graciously with godless men and women. Once we are gone there is no turning back, no second chances, no do overs! We have one life to live, and to live it we must die to self that we might become Alive in Christ!
Revival falls upon a person, a people, or a nation when the knowledge we have about God falls from our mind into our heart where it can be accepted. When our will aligns with His will, when we accept what it is that Christ has done for us, in us, and through us, only then can we begin to understand that our identity is in Christ and our spirit is revived because in Christ we are made new — old things pass away, all things are made new.
When we have died to self and totally yielded to Christ, only then can the flames of revival be fanned into a wildfire of the heart that sweeps from one end of a nation to the other. Revival spreads from person to person, heart to heart. All that must happen if we are to see revival in our time is that we must bend the knee to the Lord Jesus Christ with humility and in sincere repentance by Faith in Christ and He will do
"exceedingly and abundantly above all that we ask or think, according to the power that works in us."
Email:
AliveMinistriesUSA@gmail.com