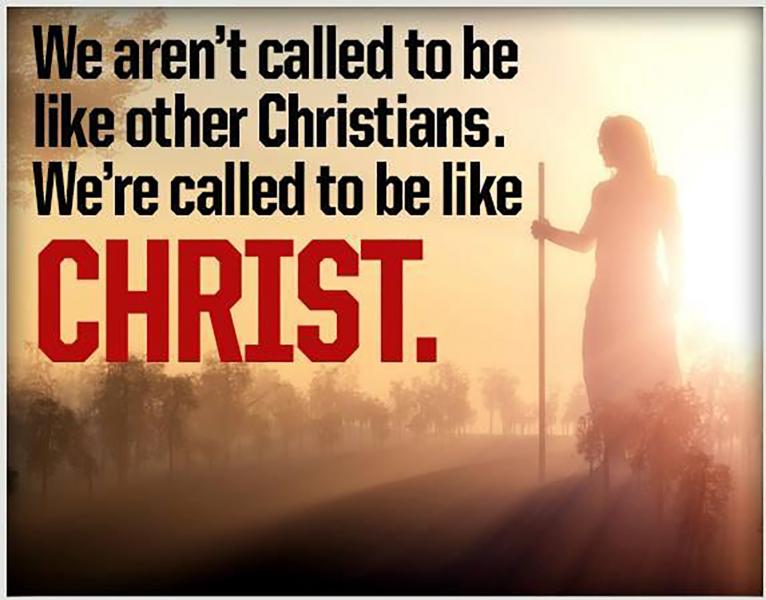 Complimentary Story
March 2023
As we focus on Philippians 2:5-11, Paul has been talking about putting others first and being of the same mind; now, with the words "in you" (vs. 5), he wants to emphasize that likemindedness starts with YOU personally. It is too easy to read through the Bible with a "So-and-so really needs to hear this" attitude, but the Holy Spirit wants YOU to understand that this mindset is required of YOU.
"This mind" goes back to verses 1-4. Now, the standards for this mindset are set forth in verses 5-11, which speaks of humble service, something that can be found throughout the Scriptures. We find an instruction for humbleness in Jesus' response to James and John's argument about who was the greatest among the disciples. Jesus' answer was that the one who served would be considered the greatest (John 13:13-15); in other words, humbleness. Humility is also declared in I Samuel 15:22-23:
"To obey is better than sacrifice and to hearken better than the fat of rams. Rebellion as the sin of witchcraft and stubbornness as idolatry."
Of course, with no doubt, the greatest example of humbleness is Jesus Christ. His entire earthly existence was to do the will of His Father (John 5:30) while the benefit of His obedience would be toward others (John 6:39).
One of the benefits stemming from God's grace is that you are a new creation when you trust in the finished work of Christ (Colossians 3:9-11). There is no excuse not to have this mindset, other than selfishness. This mind of Christ is more than once a week. It is a 24/7 way of thinking and lifestyle. The call is to live as Christ would live if He were you — Christlikeness. Romans 8:29 assures us that Christians WILL BE one day conformed to the image of Christ; they will be Christlike. Romans 8:30 instructs us, since this is our assured future destiny, that our calling now is to be continually more and more like Christ now. The whole eighth chapter of Romans deals with our lives now as believers. It assures us that we can trust in God, who is faithful to do what He has promised, including our call to be like Christ. We are to seek to emulate now what we will one day perfectly be.
I return your attention to our passage in Philippians (2: 5 -11) to point out that likemindedness begins with the same mindset that Christ had. What does that mean? Do we be obedient unto death on the cross? Do we wear sandals and walk everywhere? Are we be circumcised, water baptized, go to none but the Jews? Are we to be tempted in the wilderness, walk on water, cast out demons? Verse 5 instructs,
"Let this MIND be in you."
Notice it does not say to let these ACTIONS been seen of you. Actions are easy to fake. The context is not focused on actions; it is pointing to a mindset. Just like an apple can look delicious on the outside but have mushy, brown spots on the inside, we can look very religious on the outside while our inside is selfish. Our actions are to be the result of the proper mindset.
This is why it is crucial to understand the truth of who we are in the Lord Jesus Christ. Colossians 3:10 says that we
"have put on the new man, which is renewed in knowledge after the image of Him that created him."
Jesus said "the truth sets you free" (John 8:31-32) and
"sanctify them through Thy truth"
(John 17:17). Ultimately, we know that Jesus is the Truth (John 14:6), the One who liberates and sanctifies. In Ephesians 5:18, our decisions are to be based upon being
"filled with the Spirit."
Our minds are to be prepared before we face difficult situations and trying circumstances (Romans 12:1-2), so we cannot try to turn to the mindset of Christ when needed; we need to have already made the decision that we are going to let the mind of Christ guide us. This happens when we fill our mind with the instruction and counsel of things of God found in the Bible. We do not allow the world set our morals, standards, goals, reactions and priorities. As Ephesians 5:1-2 urges us to imitate God and live like Christ, you are called to a set your mind on humble, sacrificial service on behalf of Christ to the benefit of others.
Christ had a humble mind of a servant, willing to sacrifice Himself for others. Consider:
He is God.
(Philippians 2:6; John 18:19-23). As God, he had access to all the riches and honor as God. Yet, He did not demand His rights, or refuse to give up His benefits as a member of the Godhead. Instead, He agreed to become a Humble Servant (Philippians 2:7). He willingly left His position in glory (John 17:24; 1:14) to come to earth to do the will of the Father by serving on behalf of humanity. He did not put restrictions on His service, being
Obedient
unto cruel death on the cross (Philippians 2:8). Because of His faithful obedience, Christ is exalted so that His name commands authority and subservice (Philippians 2:9). At the very mention of His name,
EVERY knee will bow
(Philippians 2:10; Revelation 4:9-11; 7:9-12). It is possible to remain in ignorance and rebellion currently, but not in the day a person stands before the Lord Jesus Christ. In that day,
everyone will acknowledge (confess) that Jesus Christ is Lord and God will get the glory.
If you haven't already done so, trust in Him alone for salvation. If you have, let a sacrificial, humble mindset direct your service for Him.
BEREAN BIBLE INSTITUTE
PO Box 735
204 S 7th Ave.
West Bend, WI 53095
www.BereanBibleInstitute.org
E-mail: BBI@BereanBibleInstitute.or
g