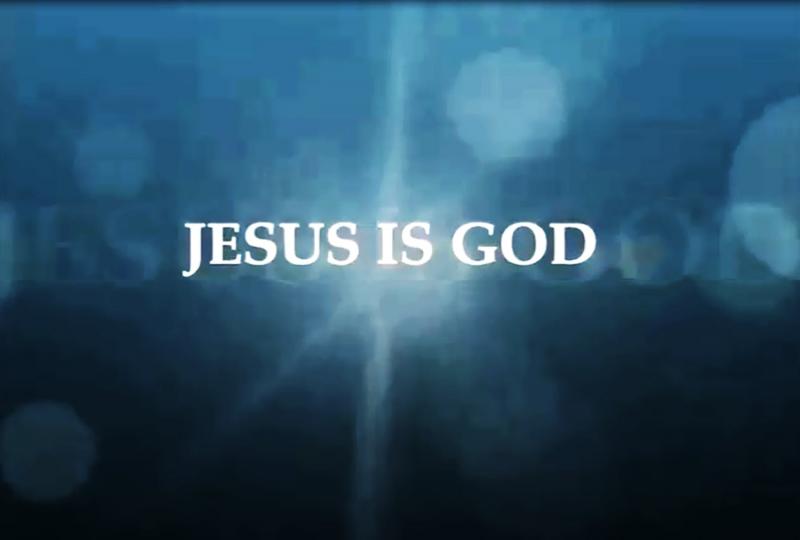 Complimentary Story
March 2023
In Hebrews 1:1-2, it tells us that God, at various times since creation, spoke in various manors to our fathers — in person, in visions or dreams, as well as through the prophets. In these last days He has spoken to us by His Son Jesus Christ, the anointed one. Anointed by the Father, to be Lord of lords, King of kings over all that He has created, by whom also He, Jesus the Christ made the worlds. For John 1:1-4 states, "In the beginning was the Word, and the Word was with God, and the Word was God. The same was in the beginning with God (the Father). All things were made by Him; and without Him was not anything made that was made. In Him was life (the total essence of life), and (His) life was the light of men," establishing His first everlasting covenant with mankind, "I will be your God" to meet your every need! Continuing in John 1:9-11, "That (Jesus the Son of God) was the true light (establishing what is truth and His purpose for creation), which lighteth every man that cometh into the world. He was in the world (spoke in various manors to our fathers that) the world was made by Him, and the world knew Him not. He came into His own, and His own (His creation) received Him not." The first twenty one chapters of Genesis are largely a testimony to man lusting to be as gods usurping God's authority. This was first found in Genesis 3:5 when Eve in the Garden of Eden, wanting to be equals to God almighty "as gods, knowing good and evil."
Also throughout the Scriptures, God shows His great love and compassion for man's struggle with the knowledge of evil that Adam and Eve chose to bring into our world, by always providing a way of escape, even before we need it. His provision for all our needs were planned before creation as stated in Revelation 13:8 that there is a "book of life of the Lamb slain" even from before creation. Specifically to perpetuate the light of life to all the world, "that all men through Him might believe" John 1:7. "According to the faith of God's elect (1588-same Greek word translated chosen those selected out for the specific purpose of perpetuating His light, as John the Baptist was called as a voice crying in the wilderness in John 1:6-9, the light of life) and the acknowledging of the truth which is after godliness (becoming more like, and one with Christ); In hope of eternal life, which God, that cannot lie, promised before the world began." Titus 1:1-2. The history continues in Genesis 22 through 50 with a calling out of Abram from his people, to become a great nation, sanctified, set apart for one purpose; to be a light to the Gentile nations around them(Deuteronomy 4:1-9, Isaiah 43:1-13).
Exodus starts with a great number of the children of Israel (Jacob's children, the great grandsons of Abraham) suffering as slaves in Egypt, when God calls Moses to lead them out of bondage fulfilling His purpose and promise to enable them to be a light to the Gentile nations around them. But they soon wanted to be their own gods, choosing as many other gods as seemed advantageous to meet their needs and wants. By the time they were somewhat settled in the land of promise, they soon demanded a man as king to rule over them (I Samuel 8: 4-19), just as the nations around them, rejecting of the King of kings, our Creator for the gods of this world. Even though God repeatedly reminded them of His purpose as in Isaiah 42:5-9 which states, "Thus saith God the Lord, He that created the heavens, and stretched them out, He that spread forth the earth, and that which cometh out of it; He that giveth breath unto the people upon it, and spirit to them that walk therein: I the Lord have called thee in righteousness (right thinking), and will hold thine hand, and (as long as you choose to submit) I will keep thee, and give thee for a covenant of the people, (you will represent My covenant) for a light of the Gentiles; to open the blind eyes, to bring out the prisoners from the prison, and them that set in darkness out of the prison houses (just as I did for you in Egypt). I AM the Lord: that is My name: And My glory will I not give to another, neither My praise to graven images." (images, the gods conceived in our imagination).
Again in Isaiah 49:3-26, "Thou art My servant, O Israel, in whom I will be glorified… It is a light thing that thou should be My servant to raise up the tribes of Jacob and to restore the preserved of Israel: I will also give thee for a light to the Gentiles, that thou mayest be My salvation unto the ends of the earth… Thus saith the Lord God, Behold, I will lift up Mine hand to the Gentiles, and set up my standard (a token reminder to remember all that I AM!) Just as God told Moses (Exodus 3:13-14) when he asked God; "When I tell them 'the God of your fathers hath sent me unto you,' and they shall say to me, What is his name? What shall I say unto them? And God said to Moses, I AM THAT I AM… And thou shalt know that I AM the Lord: for they shall not be ashamed that wait for Me," those that are totally surrendered and set apart for my purpose! "And all flesh shall know that I AM thy Savior and thy Redeemer, the Mighty One of Jacob."
In Luke 2:25-32, a man in Jerusalem named Simeon, a just and devout man, who was looking forward to the fulfillment of the promise of a coming Savior as prophesied from the beginning. "And it was revealed unto him by the Holy Ghost, that he should not see death, before he had seen the Lord's Christ (the Creator and the Anointed One, forever King of kings)… And when the parents brought in the child Jesus… took he Him up in his arms and blessed God and said, 'Lord now lettest thou Thy servant depart in peace, according to Thy word: For mine eyes have seen Thy salvation, which Thou hast prepared before the face of all people (before creation). A light to lighten the Gentiles, and the glory of thy people Israel,'" which has always been their calling!
But the children of Israel, His chosen people, chosen for a specific purpose, refused to fulfill that purpose. Isaiah 43:15-28 states, "I am the Lord, your Holy One, the Creator of Israel your King… But thou hast not called upon Me, O Jacob; but thou hast been weary of Me, O Israel… but thou hast made Me to serve with thy sins, thou hast wearied Me with thine iniquities… Put Me in remembrance: let us plead together: declare thou, that thou mayest be justified, (repent and return to Me). Thy first father (Adam) hath sinned, and thy (scoffing) teachers have transgressed against Me. Therefore I have profaned the princes of the sanctuary (those who serve in the sanctuary), and have given Jacob to the curse, and Israel to reproaches."
Being chosen does not guarantee salvation. It only means God has a special purpose for you, and you fit the bill. But one still has to choose to submit to His calling. God has given all of us the freedom to choose, but we do not have the freedom to choose the consequences of our choices, and most people struggle with that! The "elect," the same Greek word for "chosen," are the called out ones. The sanctified are those who choose to be over comers, to become set apart for His purpose. Sanctified does not have anything to do with being sinless, But is our choice to be set apart, to be dedicated to the purpose for which we are called. To overcome all that distracts us from that calling.
Read Revelation 2:7, 11, 17, 26; 3:5 concerning the over comers. "I will not blot out his name out of the book of life, but will confess his name before My Father, and before His angels." And in Revelation 3:12 and 3:21, the rest are blotted out! Salvation only comes by faith, by repentance, turning to the right thinking of God, believing His every word, trusting in obedience, submitting to His perfect will and purpose. To live not "by bread alone, but by every word that proceedeth out of the mouth of God." (Matthew 4:4, the bread of life.) Any compromise with any other gods is a rejection of God Almighty, just as the children of Israel thought they could serve other gods and an earthly king in the place of the King of Kings and still ask Him to serve them!
Hebrews 1:3-6 describes Jesus the Son of God, "Who being in the brightness of His glory ("The true light, which lighteth every man that cometh into the world" John 1:9) and the express image of His person."
I and the Father are one, "If ye had known Me ye should have known My Father also: and from henceforth ye know Him, and have seen Him… Believest thou not that I am in the Father, and the Father in Me? The words that I speak into you I speak not of Myself: but the Father that dwelleth in Me, He doeth the works." (John 14:7-10). And upholding all things by the word of His power (with total control to accomplish His purpose whether we choose to be a part of the solution or the problem), and He had by Himself purged our sins (paying the ransom price in order to be just in forgiving anyone, (Philippians 2:6-11 and I John 1:9), sat sown on the right hand of the Majesty on high: Being made so much better than the angels (as a ministering servant) as He hath by inheritance obtained a more excellent name (My only begotten Son, John 1:18) than they. For unto which of the angels said He at any time, Thou art my Son, This day have I begotten thee? ("For that which is conceived in her is of the Holy Ghost" (Matthew 1:8.) And again, I will be to Him a Father and He shall be to Me a son? At the baptism of Jesus, John heard "a voice from heaven, saying, "This is My beloved Son, in whom I am well pleased." (Matthew 3:17.) And again, when He bringeth in the first begotten unto the world, He saith, And let all the angels of God worship Him."
"And of the angels He saith (Hebrews 1:7-9), who maketh His angels spirits, and His ministers a flame of fire? But unto the Son He saith, Thy throne, O God, is for ever and ever: A scepter of righteousness (right thinking) is the scepter of thy kingdom." The Son of God before creation was anointed by the Father to be a forever King of kings and Lord of lords, ruling in the hearts of man from His throne in heaven. "Thou hast loved (right thinking) , and hated iniquity (the knowledge of evil that Adam and Eve introduced into this world); therefore God, even thy God (Yes, even Jesus as the Son of man humbled Himself, and became obedient to the will of the Father, Philippians 2:7-8.) hath anointed Thee with oil of gladness above all thy fellows," those that are committed to His purpose, born again!
Continuing in Hebrews 1:10-13, "And, Thou, Lord (the Son) in the beginning hast laid the foundation of the earth, and the heavens are the works of thy hands (Just as is stated in John 1:1-5). They shall perish (the creation as stated in II Peter 3:9-14); but Thou (our Lord God and Savior) remainest; and they all shall wax old as doth garment; And as a vesture shall thou fold them up, and they shall be changed (a new heaven and a new earth, wherein dwelleth only right thinking): but Thou art the same, and Thy years shall not fail. (For "the Lord is not slack concerning His promise, as some men count slackness; but is long suffering to us-ward, not willing that any should perish, but that all should come to repentance. But the day of the Lord will come as a thief in the night." (II Peter 3:9-10.) But to which of the angels said He at anytime, Sit on my right hand, until I make thine enemies thy footstool?" This is from Psalm 110:1-4 as King David describes prophetically Jesus as the forever King of kings taking control of Satan's domain with those who are of the faithful remnant, the overcomers referred to in Revelation 2 and 3, His fellows of Hebrews 1:9. In the meantime, "The Lord shall send the rod of thy strength (His scepter of right thinking) out of Zion: rule thou in the midst of thine enemies (in the hearts of man). Thy people shall be willing (but they refused) in the day of thy power, in the beauties of holiness from the womb of the morning: Thou hast the dew of thy youth. The Lord hath sworn, and will not repent (changing His plans about becoming the Lamb of God, and His resurrection), Thou are the priest for ever after the order of Melchizedek — a priest without end. The Lord at thy right hand shall strike through kings in the day of His wrath, He shall judge among the heathen He shall fill the places with dead bodies; He shall wound the heads over many countries. He shall drink of the brook in the way: Therefore shall He lift up the Head," His only begotten Son, the forever anointed One, Christ the King of kings will eventually crush the head of Satan, taking His place upon the throne of David to rule for ever and ever over his creation.
Speaking again of the Angels in Hebrews 1:14 (that had "not left their first estate" Jude 6), "Are they not all ministering spirits (as opposed to those who "left their own habitation"), sent forth to minister for them who shall be heirs of Salvation?" The God of covenant has made all necessary provisions to meet our every need, even in a corrupt world full of evil, before creation.
Ever since Adam and Eve listened to the father of lies, we continue to do the same with no different results! We choose to listen because his lies do strengthen and glorify the image of being like the gods (Genesis 3:4-6). The Words of God have been so perverted by our opinions that we have reduced God to one among many gods. Next I will start a series to address some of these issues for those who are searching, for God is not a hypocrite that contradicts Himself. But some will always say, "What difference does it make?" We are losing influence in the world and it is our own fault!