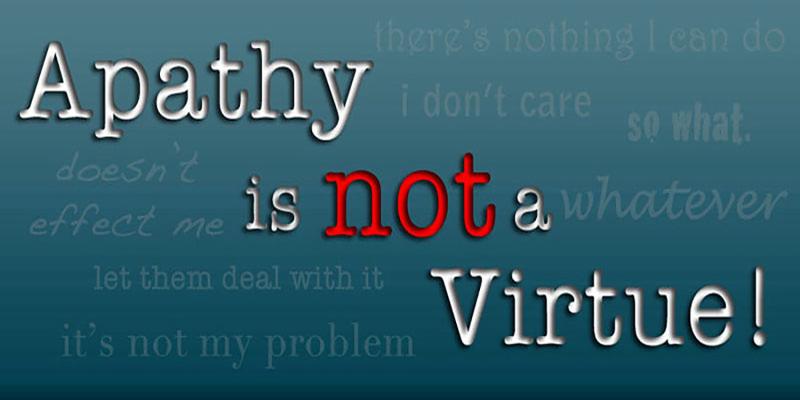 Complimentary Story
May 2023
I have lost count of how many times I have heard this statement, "God is in control," from people I believe to be followers of Christ Jesus. It doesn't seem to matter what the subject is. It could be a political election. A solid Christian candidate versus a far Left, God hating candidate, backed by millions of dollars from far-Left communist hopefuls, from out of state and literally buying votes though false advertising. The liberal, socialist hopefuls and others who are deceived, go vote and the conservative Christians stay home saying "God is in control."
I heard this statement again recently as I was telling someone about some of the things I learned at the recent
WCN
conference. As I explained to one man the organized effort to take over America and the inevitable persecution of Christians that will follow and has already begun, his response was, "God is in control." Different day, same discussion with a different man, his response was, "God is in control."
I went further, this time, and explained that currently 400 Christians, worldwide, die every day, just because they are Christians. His defense of God being in control was "Those people must be from China and some of those eastern countries — read the Revelation and you will find out that we will be raptured out of here before any of the tribulation."
What?! Do you mean to tell me that being raptured out before having to endure persecution or maybe death for being a Christian only applies to American Christians? Why not the current Christians in those eastern countries? Why not Paul or Peter and the rest of the disciples that were killed for their faith? Thousands of believers have been persecuted and many killed, thoughout history, for merely being Christian. Why didn't THEY get raptured?
The late Francis Schafer taught that God cannot be in control unless His followers are representing Him. I believe he was and is absolutely correct. How can God's words be heard unless a follower proclaims them? How can God's love be demonstrated unless His followers demonstrate it? How can a God-representing, political candidate get elected unless Christ followers campaign for them and go vote for them? What has happened to the fact that Christ followers are the mouth, feet, hands and arms of God? If we are not actively engaged in representing God, how can He be in control?
What would have happened if Elisha, (2 Kings 6:8-23), would have told his servant, "God is in control?" Elisha represented God, prayed for God to blind Aram's army, then he went out and led them, single handedly, along with his servant, into captivity. If Elisha would not have represented God, in actions, Israel may have been over run and conquered by Aram. If the disciples would have just said, "God is in control," would the gospel have been preached and churches planted? What if Paul would have used this no obligation, do nothing excuse? I suppose most of the New Testament would not have been written, the gospel preached or churches planted all over the Mediterranean world. Certainly, he would not have died for his faith. I suppose I shouldn't even question the One we as believers and followers are supposed to be imitating, but here goes — what if Jesus would have said "God is in control" and then did nothing? What has happened to American Christians? What has happened to the knowledge that following God and Jesus requires obedience to the Word of God in the actions of our life?
I am troubled as I see public schools push for the mutilation of young teens' bodies though the transgender agenda, and colleges that purposely shame and degrade any student with Christian faith. Both are advocating anti-Christian, socialist, communist ideology. Public education used to be places of true education, but now they have become places of political and social indoctrination.
Not long ago, my wife and I attended a church fund raiser for the local pro-life resource center. I nearly tripped and fell when I saw a particular man I know, carrying some of the auction items and, oviously, a member of the church sponsoring the fund raiser. This man is a far-Left activist — both in letters to the editor and in signage, he supports every far Left, anti-Christian and pro-abortion political candidate at the local, state and federal levels. I still have a hard time getting myself to understand his mentality to help raise money to save babies when he obviously campaigns for and supports abortion. However, it made me recall a religion professor I met 40 years ago. He was from India. When he talked about Christianity, he said it was "a well-meaning religion" but his observation of American Christians was that it didn't require any effort on the part of the one professing the religion. Quite the opinion from a Hindu.
I am further troubled when I heard a discussion on the radio indicating that our current president is attempting to sell out the sovereignty of the United States to the World Health Organization. The Administration's bill is currently before the Congress, to be voted on the end of May, The radio program was urgently encouraging listeners to call their senators and congressmen to get them aware, as it is being snuck through, and tell their representatives to get the United States out of W.H.O., the Bill Gates and China controlled organization. The Christian radio program featured Dr. James Dobson and a past congress woman from Minnesota. I called my representatives, but how many other Christian listeners of the Christian radio program just merely said "God is in control?"
I think it is time we Christians quit blaming God for the rise in crime, lawlessness, the political power given to the LGBTQ+P activists, out of control immorality, open borders, the weaponization of the Department of Justice and the Judicial system, along with everything else that flies in the face of the United States founding fathers, Biblical teaching and values. It is not God's doing, it is ours, because we have chosen to do nothing to be representative of God. I recently heard a speaker refer to American Christians as "sissies." That hurt. But the more I think about it, the more I believe it's true.
So, what should we do? We need some Davids. The whole Israelite army was frozen in fear of the Philistine army and the taunting of their mighty warrior, Goliath. Up walks this teenager and tells the king of Israel, "put me in, I'll take him out." No armor, no warrior training, just faith in God and a sling shot. David had already been in sling shot battle with a lion and a bear and killed them. David knew that God would protect him against this giant warrior that was making fun of God and His chosen people. Goliath was still laughing as the rock killed him and then his head was chopped off with his own sword by the teenager with faith in God. The whole Philistine army turned and ran away. One teenager, representing God,
"I come against you in the name of the Lord Almighty, the God of the armies of Israel,"
defeated the whole Philistine army. (1 Samuel 17:45).
What would happen if Christians would stand for God at school board meetings, the LGBTQ+P activists, any activity or organization that is in defiance of the people of God? Like David, trust God to protect you and stand for God and against those who mock Him, His principles and His people.
We need the faith and bravery of Caleb and Joshua. They were the only two that knew Israel could go into the promised land and conquer the armies that possessed it. The rest mocked God and grumbled against Him because they were afraid for their lives and the task of taking the promise land seamed too hard. Sissies? Yes, God is in control, but He needs people of faith to put action to His word and His promises. All of the people who grumbled against God would have to die off, and those surviving would have to wait some 40 years before Caleb and Joshua could lead Israel into the promised land. (Numbers 13-14:38). Grumbling against God does not seem to please God, but faith and trust put into action does.
A woman that did not merely say "God is in control" was Rahab. As Israel was about to enter the promised land and two of their spies were hiding at Rahab's house, the King of Jericho ordered her to bring them out. Instead, she hid them, then sent them in one direction and told the King they had left in a different direction. She put her life on the line rather than defaulting to the do-nothing stance. Joshua 2. In James 2:25-26 it is said of her,
"In the same way, was not even Rahab, the prostitute, considered righteous for what she did when she gave lodging to the spies and sent them off in a different direction? As the body without the spirit is dead, so faith without deeds is dead."
We are losing the country most of us hold dear. We are losing it to God haters and people who mock and detest God and the people of God. Do we grumble against God and say our adversaries are too strong and well organized or do we have the faith and trust of David, Caleb, Joshua and Rahab, knowing that the Lord God Almighty is with us — we can take this land back? If we do nothing, taking the "God is in control" approach, we will lose our promised land the same way Israel did. l think we should gain it back the way the faithful of Israel did.
Are you aware that
"The eyes of the Lord run to and fro throughout the whole earth, to show Himself strong on behalf of those whose heart is loyal to Him."
(2 Chronicles 16:9). If we stand on God's Word, putting action to it, He will stand with us and do battle with and for us. Ultimately God is in control, prevailing in love and mercy, but He has very little control with those who do nothing and put no effort into acting and living according to His Word. He is calling out to His Church; listen, hear His voice and respond in faith and action. Then God will be in control, and show Himself strong again even if it is only for those who respond and are loyal to His call.
Lynn Fredrick
is the author of
"Stand Firm."
Stand firm over sin. Stand firm in your faith.
LynnFredrick.com