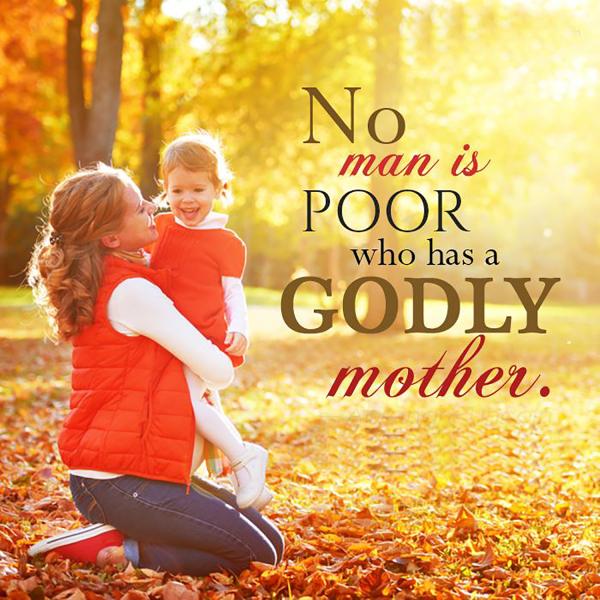 May 2023
A teacher asked a boy this question: Suppose your mother baked a pie and there were seven of you — your parents and five children. What part of the pie would you get? A sixth, replied the boy. I'm afraid you don't know your fractions, said the teacher, Remember, there are seven of you. "Yes, teacher," said the boy, "but you don't know my mother. Mother would say she didn't want any pie."
This article is in honor of all mothers and especially those who have passed on and left a legacy. This is the 6th Mother's Day that my wife has been gone, and Mother's Day is still difficult for me. This article is in honor of the tremendous legacy she left behind. And, of course my own mother comes to mind as well.
On Mother's Day, we honor mothers. It's good for us to think about how they much they really do. Being a mother is not a walk in the park…
By the time a child reaches 18, a mother has had to handle some extra 18,000 hours of child-generated work. In fact, women who never have children enjoy the equivalent of an extra three months a year in leisure time!
A young father was trying to explain the concept of marriage to his 4-year-old daughter. He got out their wedding album, thinking visual images would help, and explained the entire weddin ...