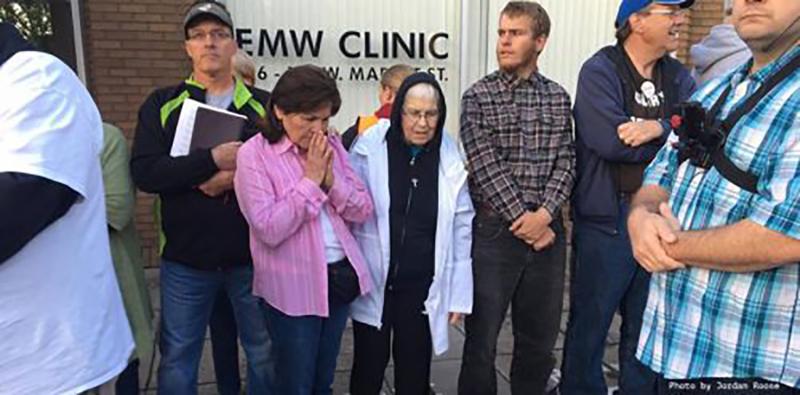 September 2023
Christian men have long abandoned the civil realm. And so, wicked men have filled the void. And wicked men have made their worldview law, policy, and court opinion. So evil has now been declared to be "good" and good has been declared to be "evi'l by our government. Oh, and have you noticed that you now live in an insane asylum?
And the consequences of decades of this indifference and failure to engage in the civil realm is becoming more evident as the suffering of Christians (and others) grows.
On Tuesday, August 29, five people – four of whom were Christians – were found guilty of violating the FACE Act (Freedom of Access to Clinic Entrances Act) which makes it a crime to block entrance to abortion clinics where preborn babies are being murdered. A conspiracy enhancer was added.
The five defendants – Lauren Handy, Herb Geraghty, Heather Idoni, Will Goodman, and John Hinshaw – were found guilty of conspiring to violate civil rights (our federal government considers it a "civil right" for women to murder their own sons and daughters) and blocking access to notorious abortionist Cesare Santangelo's deathcamp. Understand this occurred back in October of 2020.
This case and the indictment of others across the nation is part of ...