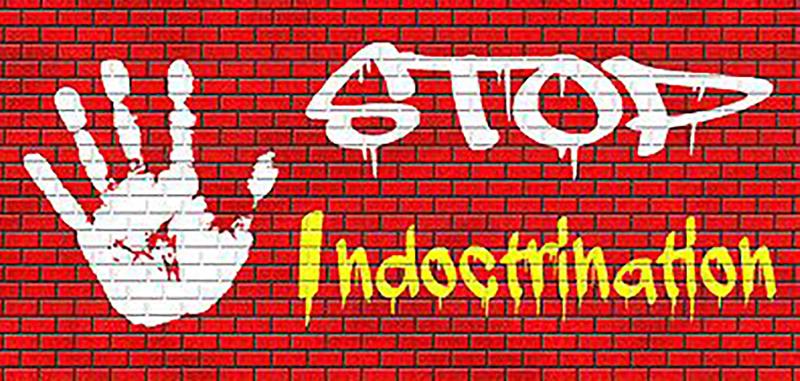 Complimentary Story
October 2023
On October 5, the Waukesha County Circuit Court ruled in favor of Wisconsin parents in a monumental case brought by the Wisconsin Institute for Law & Liberty (WILL) and Alliance Defending Freedom (ADF). The Court held that the Kettle Moraine School District violated parents' constitutional rights to raise their own children by allowing minor students to change gender identity at school without parental consent, and even over their objection. The order enjoins the school district from "refer[ring] to students using a name or pronouns at odds with the student's biological sex, while at school, without express parental consent." The decision sets a significant precedent that will help achieve greater wins across the country.
WILL Deputy Counsel, Luke Berg, stated, "This victory represents a major win for parental rights. The court confirmed that parents, not educators or school faculty, have the right to decide whether a social transition is in their own child's best interests. The decision should be a warning to the many districts across the country with similar policies to exclude parents from gender transitions at school."
"Parents' rights to direct the upbringing and education of their children is one of the most basic constitutional rights every parent holds dear," said ADF Senior Counsel Kate Anderson, director of the ADF Center for Parental Rights. "Yet we are seeing more and more school districts across the country not only ignoring parents' concerns but actively working against them. The court was right to respect the serious concerns of these parents by holding that Kettle Moraine School District's policy, whichundermines parents and harms children, violates the Wisconsin Constitution."
In 2021, WILL and ADF sued KMSD for supporting and affirming a minor student's gender transition at school over the parents' objection. Our clients' daughter began to question her gender in December 2020, and, for a time, wanted to go by a male name and pronouns while at school. Her parents sought professional and medical support for her, deciding after extensive research that immediately treating her as a boy would not be in her best interest. Their daughter is now grateful she never transitioned. The parents communicated their decision to District staff, but the District refused to respect their decision — forcing them to withdraw her from the school. Just a few weeks later, their daughter realized her parents were right and expressed that the "affirmation" that she was a boy "really messed her up."
Many medical professionals believe that transitioning to a different gender identity at a young age can become self-reinforcing and even do long-term harm, and therefore recommend a cautious approach. WILL & ADF brought two distinguished expert witnesses from child psychology, Dr. Erica Anderson, a licensed psychologist with over 40 years of experience and Dr. Stephen Levine, a clinical psychiatrist and professor at Case Western Reserve University School of Medicine with decades of experience with gender dysphoria.
The Waukesha County Circuit Court granted summary judgment to our clients and an injunction against the District's policy. The court held that parents' constitutional right to "direct the upbringing and education of children under their control," which is protected under both the Wisconsin and United States' Constitutions, includes the right to decide whether a social transition is best for their child.
Here are some important quotes and takeaways from the opinion:
Parents have a "fundamental liberty interest in the decisions regarding care, custody, and control of their children," and school districts cannot "supplant a parent's right to control the healthcare and medical decisions for their children."
The court agreed with our experts that "social transitioning is a 'powerful psychotherapeutic intervention,'" which "should usually be preceded by a mental health professional ("MHP") conducting a psychological assessment in order to see the benefits and challenges of such a transition." Thus, whether to address a child as the opposite sex "is undisputedly a medical and healthcare issue."
The court summarized as follows: "The School District could not administer medicine to a student without parental consent. The School District could not require or allow a student to participate in a sport without parental consent. Likewise, the School District cannot change the pronoun of a student without parental consent without impinging on a fundamental liberty interest of the parents."
Although there are numerous school districts with similar policies and other cases challenging those policies, this is the first case where a court has ruled on the merits in favor of parents over a school district. Thus, this case sets an important precedent that will help other parents defend their rights, both in Wisconsin and across the country.