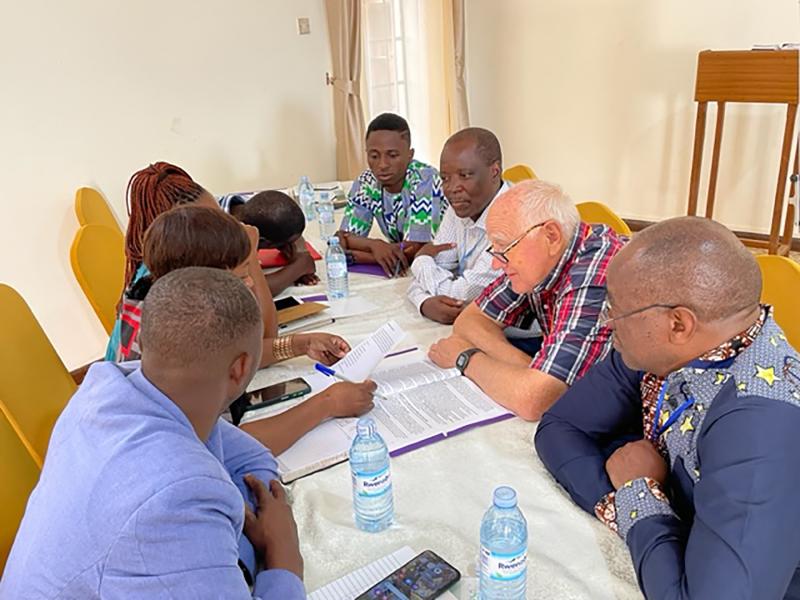 Complimentary Story
November/December 2023
On July 21, I embarked on a trip I will never ever forget and will cherish the memories thereof forever. Except for trips to Canada to fish with my father and other friends, I had never been out of the United States, so to be completely honest, there was some nervous anticipation on my part.
Arriving in Nairobi, Kenya where we were to conduct "Train the Trainer" sessions, I met what I have to say is the most hospitable and gracious culture of people I have ever met in my life. We were welcomed with loving open arms and the hospitality extended to us was overwhelming. I sensed the African people were truly glad we were there and looked forward to hosting us.
It was the first time I had ever participated in the "Train the Trainer" program and the experience of exploring the 5 "E's" of WILD Ministry -Encourage, Equip, Empower, Engage, and Expand-was enriching and rewarding.
While in Africa and especially Nairobi, I must be perfectly honest: I was mind-blown to see the atrocious living conditions which so many of the people live in and what little so many of them have and what they must endure in everyday life, yet they are so thankful for what they do have. We here in the U.S. should definitely take a lesson in being more thankful servants of the Lord.
The zeal the African people show in their worship of the Lord is so infectious and moving that there is not doubt about the love they have for Him. I was asked to share and participate in a worship service, so I was able to experience firsthand this love and zeal. There is no doubt how much they love the Lord, and they are thankful for His blessings.
One of the many highlights of my trip was to be able to experience an Andrew Palau evangelistic festival in Embu, Kenya. Before we had left on the trip, Mike Prom had interacted with people in their ministry as they were interested in WILD and what we do with the thought that the two ministries might be able to work together for the mutual benefit of both.
We saw firsthand what their mission is, and we were able to meet with them so they could learn what WILD is. We attended the evangelistic festival and supplemental sessions which I found to be very enriching. My hope is that our two ministries can work together and compliment one another in the evangelizing and discipling of peoples of the world.
The second half of our trip was spent in Kampala, Uganda where we held the 2023 WILD Summit. Here I got the opportunity to meet national directors, regional directors, and members of their staff, many of whom I had never met before. I met some of the most interesting, God worshiping people I have ever met and developed friendships I will cherish the rest of my life. The messages WILD staff members shared, the small group sessions and the instructional activities were educational and enriching.
Overall, I can say without a doubt my African WILD experience is something I will forever cherish and what it has brought to my life is life changing. I hope and pray I can experience it again in my lifetime.
Mike Prom, International Director,
Wise Intentional
Leadership Development
P.O. Box 662 • Rhinelander, WI 54501
715-367-9453
www.WildLeadership.org