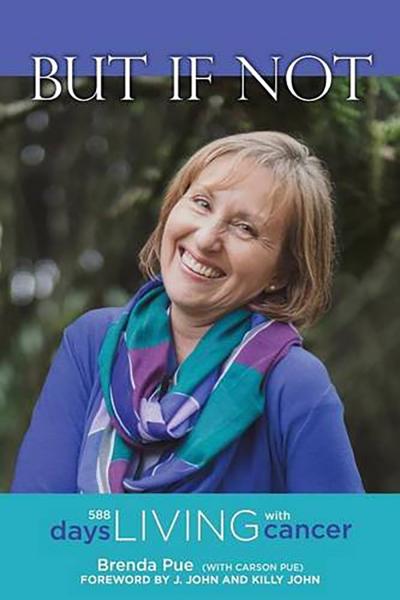 We all will die from something someday, but God does not teach us in Scripture how to die; but rather, how to live. A life lived for God is a gift -- a legacy to those around us and an offering to the Lord Himself, who gifted us with that life for that very purpose…to live for Him. This message shines brightly in Brenda Pue's book, "But If Not….588 days living with cancer."
This autobiographical account of Brenda Susan Pue's remarkable last days is not a story of a battle 'lost' to cancer; but rather in reading it, you experience an inspiring note of triumph and victory through a woman who chose to live every day of her life for the glory of God.
Through a compilation of Caring Bridge posts, Brenda allows us to journey with her as she celebrates living life fully after her stage-four lung cancer diagnosis in 2014. She shares from the core of her faith, "I believe that all of our days are numbered. Some of us just happen to be more aware of it than others so each day that I awaken to greet a new day is a true gift."
The title of this faith-filled chronicle, "But If Not," comes from the book of Daniel.
"O Nebuchadnezzar, we have no need to present a defense to you in this matter. If our God whom we serve is able to deliver us from the furnace of blazing fire and ou ...