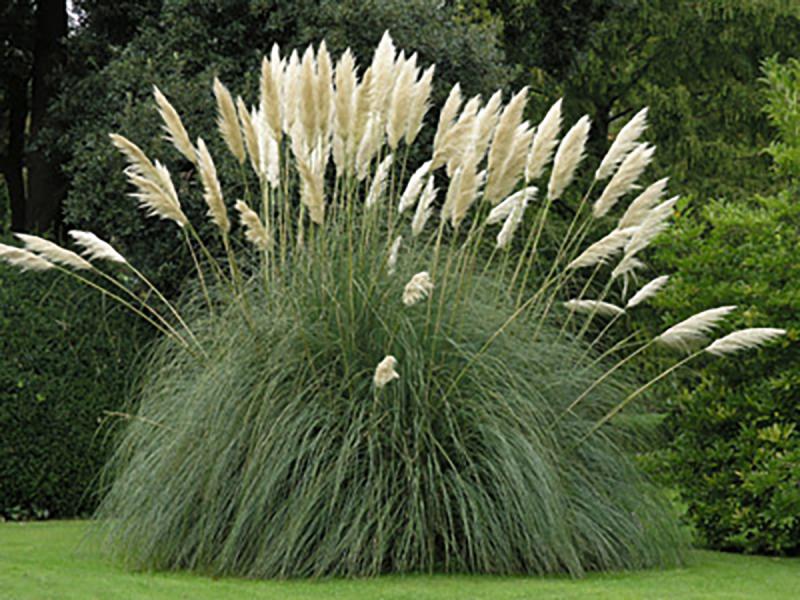 I've got something to show you….pampas grass. Just look at the soft plumes of fluff. It makes for a sweet display in a floral arrangement, a beautiful patch of white fluff along country roads. And my goodness, it looks just wonderful in the corner of the garden! I can't tell you how pleased I was when a friend asked me if I would like some of her pampas grass. "Oh, my goodness," I exclaimed with delight, "I would love some!"
I remember how she cautioned me, "be careful with this stuff cause it spreads." "Oh, I'll be careful," I replied, trusting in my gardening abilities to keep my garden in shape. Oh, yeah, I trusted myself all right...and have since come to hate pampas grass and regard it as an evil presence in my garden.
Things went well the first year; I saw a little growth and was pleased with my new addition to the garden. The second year I saw more promise as I actually saw the plumes form and puff out as the summer wore on. "This is so cool!" I thought as I watched and waited for it to grow. It wasn't a fast grower but it still gave me delight to see it every season of summer. "Come on, grass, you're doing fine. Keep it up!" And with patience I witnessed the outcome of my planting...and the truth of what I had planed, and the curse of what I had planted!