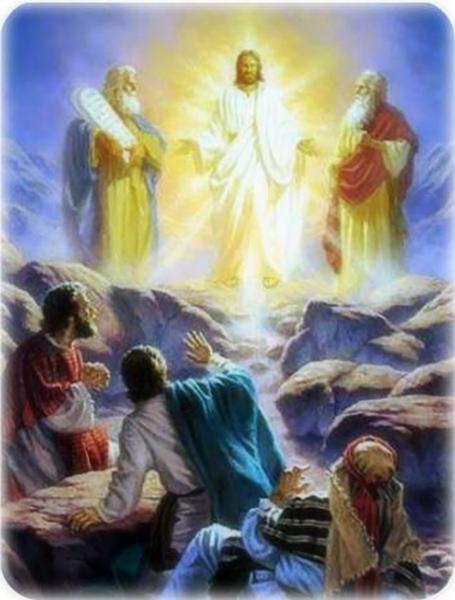 Jesus was preparing Himself, and His disciples, for His coming Passion. He clearly told His disciples what was to take place: "Then He began to teach them that the Son of Man must suffer many things and be rejected by the elders, chief priests and teachers of the law, and that He must be killed and after three days rise again." (Mark 8:31).
This was one of those times when Jesus sternly rebuked Peter after the latter spoke against the necessity of the Passion: "Get behind me, Satan!" He said. "You do not have in mind the things of God, but the things of men." (vs.33b)
Six days later, Peter (along with James and John) got a preview of the coming kingdom. Jesus took these select disciples "up a high mountain where they were alone" (9:2a). There Jesus was "transfigured before them" (vs.2b). Jesus was glorified, and His clothes became dazzling white (vs.3).
Then an equally-grand event occurred: Elijah (a representative of the prophets) …and Moses (the Old Testament deliverer and law giver) -- joined Jesus. This was significant as Jesus was the One who would fulfill the work of both to these ancient kingdom workers.
From the midst of his emotional trauma Peter made a fascinating suggestion... that they erect "three shelters" -- one for Jesus…an ...