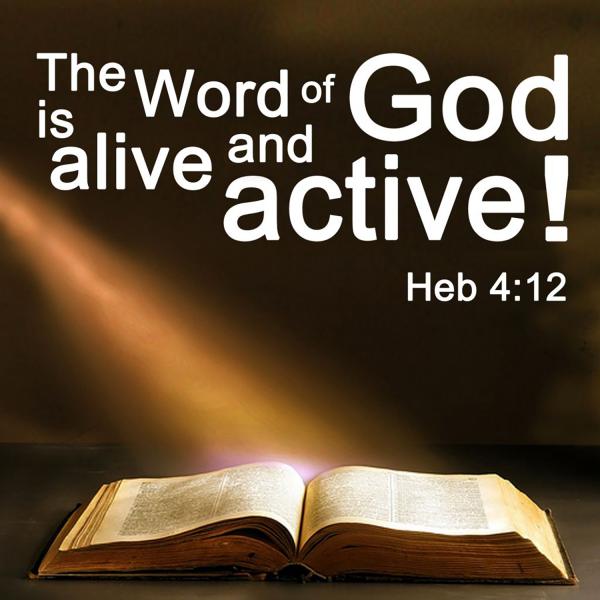 Complimentary Story
If a person was looking for a book containing the actual Word of God, they would expect that book to be quite unique, and the Bible is just that.
Over the course of time, billions of copies of the Bible have been printed in hundreds of different languages. The Bible contains great wisdom, and that wisdom has the power to change people for the better.
2 Timothy 3:16 tells us,
"All Scripture is inspired by God and is useful to teach us what is true and to make us realize what is wrong in our lives. It corrects us when we are wrong and teaches us to do what is right."
And 1 Thessalonians 2:13 NLT says,
"Therefore, we never stop thanking God that when you received His message from us, you didn't think of our words as mere human ideas. You accepted what we said as the very word of God..... which, of course, it is. And this word continues to work in you who believe."
Another way we know the Bible is inspired by God is because it accurately predicts future events. No man can reliably do that on his own. 2 Peter 1:20-21 tells us,
"Above all, you must realize that no prophecy in Scripture ever came from the prophet's own understanding."
Hundreds of prophecies and events were predicted in the Bible and many have been fulfilled, and many more are pedicted to come to pass in the "last days."
We can literally see many of the Bible's preditions and prophecies literally leaping off the newspaper headlines every day, such as the increase in natural disasters and ethnic wars around the world, warning the world of the wrath of Yahweh that is about to be poured out on earth as found in Matthew 24:6-7 (NLT):
"You will hear of wars and rumors of wars, but see to it that you are not alarmed. Such things must happen, but the end is still to come..... nation will go to war against nation, and kingdom against kingdom. There will be famines and earthquakes in many parts of the world."
The Bible also tells of the degeneration of the Christian Church into a worldly-minded, pleasure and prosperity-seeking, apostate church, that denies the life changing power in the Word of God. 2 Thessalonians 3:5 (NLT),
"Having a form of godliness, but denying the power thereof: from such turn away."
Even more amazing is the fact that the Bible was written over a period of some 1,600 years. There were about 40 different writers, yet they all shared a single theme without contradicting one another. How was that possible? It was only possible because God guided their writing. 2 Samuel 23:2 tells us,
"The Spirit of the Lord speaks through me; His words are upon my tongue."
Sometimes God spoke to Biblical authors through angels, visions, or dreams, but for the most part, God put His thoughts into the mind of the writer and allowed them to write the words expressing God's message. Revelation 1:1 (NLT), "This is a revelation from Jesus Christ, which God gave Him to show His servants the events that must soon take place." God sent an angel to present this revelation to His servant John in Revelation 21:3-5 (NLT),
"I heard a loud shout from the throne, saying, 'Look, God's home is now among His people! He will live with them, and they will be His people. God Himself will be with them...He will wipe every tear from their eyes, and there will be no more death or sorrow or crying or pain. All these things are gone forever.'
"And the one sitting on the throne said, 'Look, I am making everything new!' And then he said to me, 'Write this down, for what I tell you is trustworthy and true.'"
As we read God's word, we begin to realize why it is called the "Living Word" as found in Hebrews 4:12 (NLT),
"For the Word of God is alive and powerful. It is sharper than the sharpest two-edged sword, cutting between soul and spirit, between joint and marrow. It exposes our innermost thoughts and desires."
The Bible stands alone among all the books ever written.