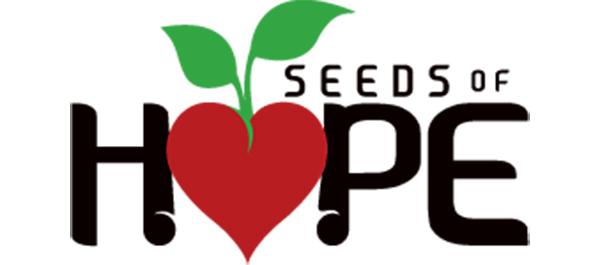 Complimentary Story
Christmas is past, with its season of love, giving and compassion. Lent, and soon Easter, will be upon us, the season of forgiveness through Jesus' resurrection. Through these events, God gave us hope that we will be saved and share His kingdom with Him.
Bella continues to offer seeds of hope through its ongoing services. In 2017, a new kind of hope will begin through Bella's new STD testing and treatment program. Those clients who might be pregnant, and possibly suffering from an STD which they may not be aware that they have, can be tested and treated before the STD becomes more serious or even life-threatening, to both mother and child. Even if pregnancy is not confirmed, but an STD is, our clients can still receive treatment and hope that the STD has left no lasting effects.
Hope comes in other ways as well -- pregnancy testing; ultrasound; service referrals where needed in the community and on-site education of how to be good mothers to their babies. Through the provision of car seats, diapers and other supplies to care for their babies, and learning basic skills to survive, new mothers are more prepared for their role as mothers. All of these things offer them hope – for their babies' and their own futures. Suddenly, the future doesn't look so bleak.
Our upcoming banquet on May 11, 2017
is about hope -- Gifts of Grace --Seeds of Hope, for today, tomorrow and for the future. How do we go about sowing the seeds of hope? One way is through volunteer efforts at and for Bella. These would include helping with our upcoming dinner, serving on the board, helping at the center, and participating in our other fund raising activities. It is through your efforts, your donations and your prayers that Bella is able to continue to offer help and hope to women and families who come to us. Many are unable to get services elsewhere because of a lack of insurance or medical coverage.
At times, Bella is the last beacon of hope for them. Help that women receive from our dedicated staff and board members, makes the rays of hope brighter, and helps create the light "at the end of the tunnel." The women come to believe they will make it. Clients give life to their babies instead of having an abortion.
With your help and support, Bella can continue its mission of "Sowing the Seeds of Hope." Come to the banquet and bring your friends or family who may not know about what Bella does or what Bella is. Educate people to our services and help spread the word about the compassion and hope that Bella offers its clients. If you can't attend the banquet, help with other fundraising activities.
If you can't do that either, you can send donations to Bella to help us continue our mission and services. Contact Director Beth Nemecek at the office: 920-231-6006 to make reservations for our May banquet or donate online at:
www.bellamedicalclinic.org
We can't offer hope if we aren't there for our clients. With your prayers and support, we can continue our services to clients and the Oshkosh community. Thank you for all you have done for Bella.