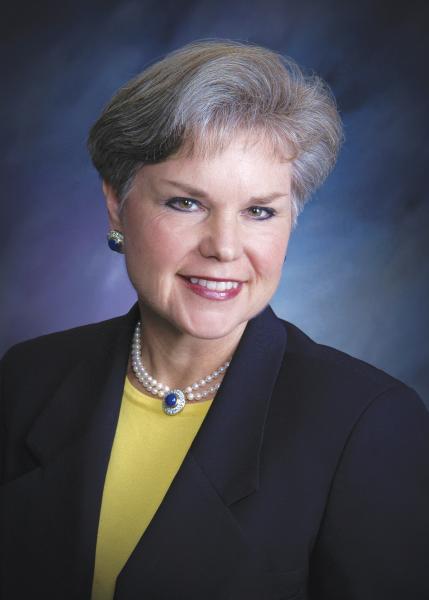 Complimentary Story
Trail Ridge Camp, located just outside of Hillsboro, Wisconsin will host a dynamic weekend for women at the first Mother/Daughter Retreat beginning with check-in at 5pm on Friday, April 28 continuing through the Sunday morning worship service on April 30.
The featured speaker for the weekend is Mrs. Susan Heck, speaker on
"Women with the Master"
which airs on Worldview Weekend. Susan is a pastor's wife who has written many Bible study books and is known to have memorized 24 books of the Bible.
Susan will be addressing significant issues women face. Her theme for the weekend
"Triumph Over Trials"
will give biblical guidance to deal with the issues that are encountered as women go through the challenges of life including: distress, pain, worry, suffering, affliction, heartache and more. Her four sessions will hit these issues head-on as she speaks on "Counting our Trials with Joy," "Keys to Overcoming Anxiety," "Needless Worry; Needful Worship" and "What to Do When You Don't Know What to Do."
The weekend will also include lots of fun. Free time activities will include a recipe exchange, hiking, archery a wagon ride and group activities. There will also be go-karts, volleyball, mini-golf, crafts, octo-ball, lake boating, and a campfire.
This will be a poignant time for women and girls, not only in receiving biblical instruction, but also that of building relationships with one another.
All women and girls who are a minimum of 7 years old (recommended) are welcome to attend. Single women are welcome as well, but all minors must be accompanied by an adult guardian. Feel free to adopt a "mother" or "daughter" for this memorable weekend.
The cost for the retreat is $50.00 for women 18 and older, and $30 for girls 7-17 years old. This fee includes 5 delicious meals, 2 nights of lodging, 4 chapel sessions, and all activities. (You may wish to bring some additional money for the snack shop and country store).
Trail Ridge provides 385 acres of scenic beauty including stunning sunsets, wooded trails, and a panoramic view of the countryside. Plan to attend this weekend retreat and enjoy female camaraderie that mothers and daughters can trust.
The registration deadline is Tuesday, April 18th. No exceptions! For more information including registration, directions or other matters call 1-800-729-9829 or download the brochure and registration information at
www.TrailRidge.org
.