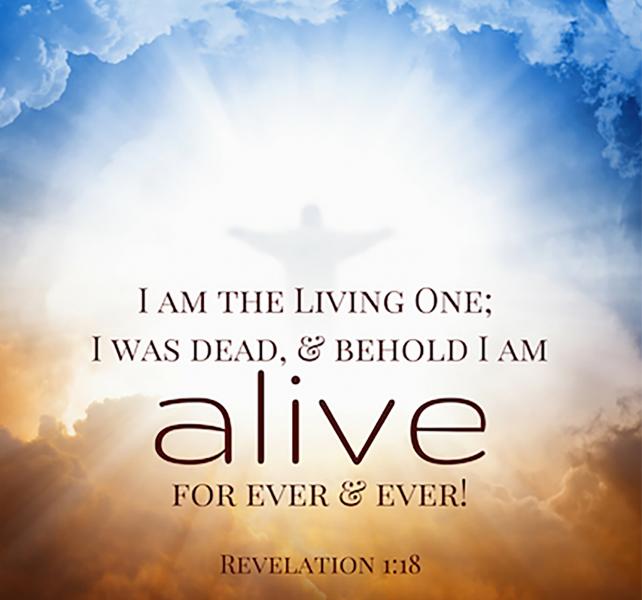 Complimentary Story
We need truth in our lives and God's story of the Easter message is truth. "Jesus answered, 'I am the way and the truth and the life. No one comes to the Father except through Me. If you really know Me, you will know My Father as well. From now on, you do know Him and have seen Him."
Jesus was saying here that if people see Jesus, they see the Father. Easter started with God, was established by Jesus, and brought to life through the Holy Spirit of God and the message of the Bible. People today, just as it was in the times of Jesus, are the same. We are looking for a miracle of some kind, and then, we say, we will believe God. But Jesus told the crowds then -- and us here today -- same message. (Matthew 12: 38-40)... "Then some of the Pharisees and teachers of the law said to Him, 'Teacher, we want to see a sign from you.' He answered, 'A wicked and adulterous generation asks for a sign! But none will be given it except the sign of the prophet Jonah. For as Jonah was three days and three nights in the belly of a huge fish, so the Son of Man will be three days and three nights in the heart of the earth.'"
Throughout the years, people have believed different messages about Easter. But there is only one true message. Jesus said it then and says the same thing now. It is written for everyone to read in the Gospels: Matthew, Mark, Luke, and John. It is the message about how God, in His mercy and grace, sent Jesus Christ to die on a cross for the sins of every person that has ever lived, and how His death and resurrection provides for the forgiveness of sin and how a person can be born again of God's Holy Spirit and live a godly life here on earth, and with Jesus forever in Heaven. Now, you would think that everyone who has heard this message would be born again and headed for Heaven, but Jesus said this in Matthew 7: 13 and 14... "Enter through the narrow gate. For wide is the gate and broad is the road that leads to destruction, and many enter through it. But small is the gate and narrow the road that leads to life, and only a few find it."
Why is this true, why did Jesus say only a few find the road to life? God's message of Easter is a hard message, because it tells us we are sinners. We know that we are sinners, but we don't hate sin enough to want Jesus to change us so we can live a holy life. A person who reads through the Gospels will soon discover that God's standards for our lives are so high and demanding, that these standards will make us feel like wretches before a Holy Jesus. We don't like to feel bad about ourselves, but it is so much better to discover this now, than meet Jesus after you die and then there will be no second chance. God's Spirit graciously convicts us of our sinful behaviors and even the thoughts in our minds, so that Jesus can heal us. God does not like our attitude when we think that somehow we are good enough to be accepted by a Holy God on our "goodness" within us.
Easter says Jesus Christ died for people's sins, but if we do not see our sin as God sees it, there was no reason for God to send Jesus Christ to die a cruel death on a cross and in three days rise from the dead. What did Jesus accomplish for us by dying and raising to life on the third day? The Easter message is the answer to all and any problems we have as humans. You do not have to be a genius to know that all the problem issues we have on this earth are due to the sinfulness a men and women.
Jesus said in Matthew 12: 33-37, "Make a tree good and its fruit will be good, or make a tree bad and its fruit will be bad, for a tree is recognized by its fruit. You brood of vipers, how can you who are evil say anything good? For the mouth speaks what the heart is full of. A good man brings good things out of the good stored up in him, and an evil man brings evil things out of the evil stored up in him. But I tell you that everyone will have to give account on the day of judgment for every empty word they have spoken. For by your words you will be acquitted, and by your words you will be condemned."
The Easter message from God, is where God Himself forgives a wretched sinner from the consequences of his sin, which is death; pardons that person because he has read the Gospels, the Holy Spirit has shown him his sin, how terrible it is by reading the Gospels, put vital faith in the work of Jesus Christ's death and resurrection from the dead as the only Way, Truth and Life, and is willing to let God change him into a new creation, by the power of God's Holy Spirit. This is God's only message, it is the narrow road, not the wide road that most people follow. The message changes a person by God's Holy Spirit on a new quest for life as God had originally planned it from the beginning.
1 Corinthians 2: "The Spirit searches all things, even the deep things of God. For who knows a person's thoughts except their own spirit within them? In the same way no one knows the thoughts of God except the Spirit of God. What we have received is not the spirit of the world, but the Spirit who is from God, so that we may understand what God has freely given us. This is what we speak, not in words taught us by human wisdom but in words taught by the Spirit, explaining spiritual realities with Spirit-taught words. The person without the Spirit does not accept the things that come from the Spirit of God but considers them foolishness, and cannot understand them because they are discerned only through the Spirit. The person with the Spirit makes judgments about all things, but such a person is not subject to merely human judgments, for, 'Who has known the mind of the Lord so as to instruct him?' But we have the mind of Christ."
The message of Easter is God's message, for the forgiveness of sins, a new life where God's Spirit lives in you and controls you. The message of Easter is Life, because a person receives new life from Jesus Christ. Romans 3: 22-25, "This righteousness is given through faith in Jesus Christ to all who believe. There is no difference between Jew and Gentile, for all have sinned and fall short of the glory of God, and all are justified freely by his grace through the redemption that came by Christ Jesus. God presented Christ as a sacrifice of atonement, through the shedding of His blood -- to be received by faith."
John 10: 27-30... "My sheep listen to My voice; I know them, and they follow Me. I give them eternal life, and they shall never perish; no one will snatch them out of My hand. My Father, who has given them to Me, is greater than all; no one can snatch them out of My Father's hand. I and the Father are one."
Do you know the message of Jesus Christ? Have you read the Gospels and asked God to show you your sin and are you willing to change by the power of the Holy Spirit? Galatians 6: 7, "Do not be deceived: God cannot be mocked. A man reaps what he sows. Whoever sows to please their flesh, (yourself) from the flesh will reap destruction; whoever sows to please the Spirit, from the Spirit will reap eternal life."
My prayer is that you will find Jesus and eternal life this Easter season. God wants this for you too, but we have to admit that He is God and we are not. That means He has the final word. Read the Gospel of John (if nothing else), pray that God by the power of His Spirit will reveal Jesus Christ to your heart and mind.