MILWAUKEE, Wis.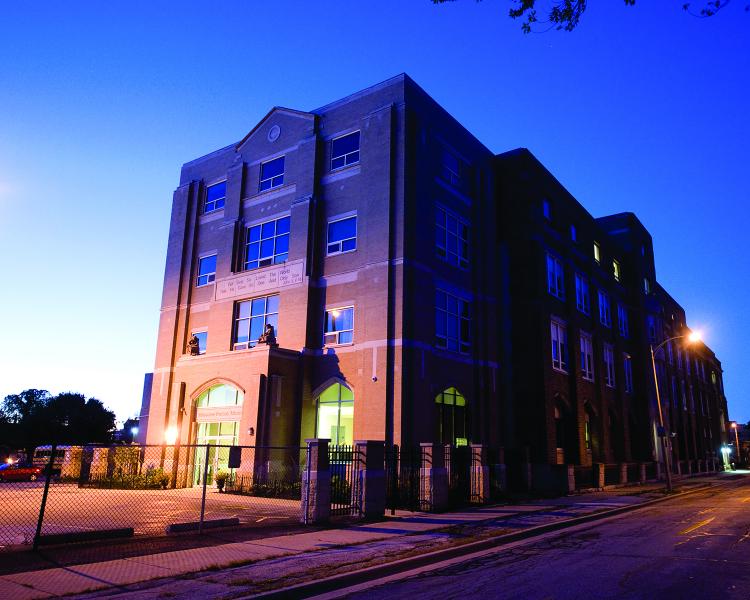 The Milwaukee Rescue Mission is celebrating 124 years of service this year. Founded in 1893 by area churches and businesses, the Milwaukee Rescue Mission (MRM) has served the hungry and hurting in Milwaukee for over a century. The shelter provides nutritious meals, safe shelter and warm clothing to men, women and children in the city all year.
However, the Milwaukee Rescue Mission is about more than a bed and a meal. As a Christian organization, MRM seeks to help their guests experience life transformation through a personal relationship with Jesus Christ. In addition to emergency services, their long-term programs focus on developing all aspects of a person, from their budgetary and job habits to their spiritual walk with God. Rehabilitation programs for men and women include education, job training, counseling, addiction recovery, biblical instruction and life-skills classes. Guests also attend chapel and Bible studies while they stay at MRM.
Homeless men can find shelter and long-term aid through Safe Harbor, while Joy House helps homeless women with children. In addition to shelter programs, the Milwaukee Rescue Mission's school, "Cross Trainers Academy," educates more than 260 children at MRM's North Campus, located in the 53206 zip code. "53206" is known as the poorest zip code in Milwaukee and has the highest rate of adult male incarceration ...