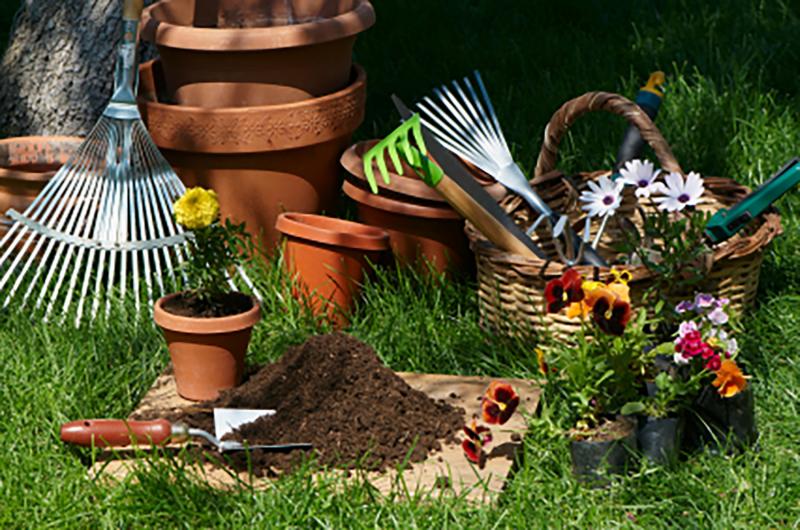 Complimentary Story
Isaiah 45:8,
"Shower, O heavens, from above, and let the clouds rain down righteousness; let the earth open, that salvation and righteousness may bear fruit; let the earth cause them both to sprout; I the Lord have created it."
(ESV)
I am a novice gardener. I'd like to say that I am enjoying the challenge of bringing forth fruit and vegetables from the earth, but truthfully I am usually just challenged by the challenge. My excitement is at its peak when I am picking out the packets of seeds that will go into the ground. There are so many to choose from, the store display full of envelopes displaying the beautiful produce that their contents were designed by God to bring forth. I bring them home and lay out a plan for where they'll best thrive in my little garden plot. As I open the packages, my optimism starts to fade…on the outside of the package is a glossy color picture of the beautiful garden produce; but I feel somewhat slighted when I peel back the package to find little specks of lifeless seeds clinging to the bottom of the envelope, seemingly staging their own mini rebellion at having their dark cavern ripped open. I can barely see them as I try to obediently plant them their prescribed depth in the soil. A prayer seems appropriate at this point as I am made aware of the truth of Scripture that says
"neither he who plants nor he who waters is anything, but only God who gives the growth."
(1 Corinthians 3:7 ESV)
Before we were saved, God used someone to plant a 'seed' of salvation in our life and someone to 'water' it. If you are a Christian today, at some point, God enabled that seed to take root in your heart and you received salvation from the penalty of sin which is death; and you received the righteousness of Christ. What a glorious day! But God, not being the novice Gardener that I am, is not content to have His seeds stay hidden beneath the dark soil of our hearts. He gives us new hearts so that their soil will be a fertile place for His salvation and righteousness to sprout…to bring forth the Kingdom produce it was designed to bear. As our verses from Isaiah say,
"let the earth open, that salvation and righteousness may bear fruit."
Salvation and righteousness are not an end, but a means. They were never intended by God to be our final goal, but rather His starter seed for bringing forth a harvest in His Kingdom and in our lives. Our modern-day evangelism often presents salvation as the 'goal,' but this falls short of God's perfect plan. Salvation and righteousness through Christ are merely the starting points, the seeds of faith that will grow to become godly fruit in our lives.
Perhaps you are a gardener like me…or hopefully a gardener more skilled than I. This spring, as you break up the fallow ground and begin to sow the seeds of your garden, pray to God. Don't just pray that He will bring forth rain from heaven to water our earthly crops; but pray that He will bring forth the fruit He desires from the seeds of righteousness and salvation that are ours in Christ.
Hosea 10:12 (ESV),
"Sow for yourselves righteousness; reap steadfast love; break up your fallow ground, for it is the time to seek the Lord, that He may come and rain righteousness upon you."
Whether you are a brand new Christian or have been the Lord's for decades, He still desires to grow you and to grow Kingdom fruit from the seeds of salvation and righteousness that He gave you. Will you let Him have His way with you? Will you allow Him to create the fruitful ends He desires from the means of His salvation?
Isaiah 55:6, 10-11 (ESV),
"Seek the Lord while He may be found; call upon Him while He is near…For as the rain and the snow come down from heaven and do not return there but water the earth, making it bring forth and sprout, giving seed to the sower and bread to the eater, so shall My word be that goes out from My mouth; it shall not return to Me empty, but it shall accomplish that which I purpose, and shall succeed in the thing for which I sent it."
Dear Father God, thank you for the seeds of salvation and righteousness that you plant in the hearts of Your children. We pray today that You would have Your way with us, that we would die to ourselves and allow you to use us to bring forth fruit for Your Kingdom. In Jesus' name, Amen.
John 12:24-26 (ESV),
"Truly, truly, I say to you, unless a grain of wheat falls into the earth and dies, it remains alone; but if it dies, it bears much fruit. Whoever loves his life loses it, and whoever hates his life in this world will keep it for eternal life. If anyone serves Me, he must follow me; and where I am, there will my servant be also. If anyone serves Me, the Father will honor him."