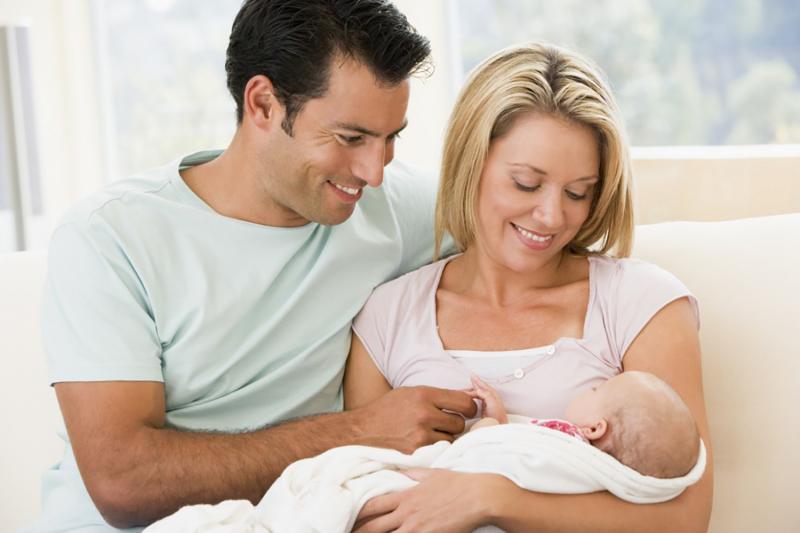 Complimentary Story
Most of us, when we are expecting a baby, eagerly wait for the nine months to pass. Then the moment we have been waiting for finally arrives; our baby is born. A new gift of life has entered our world. Now begins the hard part -- raising our child to be the unique, wonderful person that God created. We believe that we will be good parents to help prepare our child to share his or her unique God-given talents with others in the world.
However, many of us have the preconceived notion that we will be good parents because it is "instinctual." "Mothers are by nature nurturers. Fathers are protectors and the wage earners." We also believe that only when we are married and two parents are in the home, should we have children. That has been society's "norm." However, in our current society, not all families fit the "norm" of family or parenting. 2014 statistics show that 30% of families in Winnebago County are single parent families. Does this mean, then, that a single parent isn't going to be a good parent? Not at all. It only means that being a single parent will be that much harder.
Many of the clients who come to Bella are: College students (40%); Teens (22%); 25 years old and older (39%). They may also be from another culture. There may be additional factors of alcoholism, drug use, lacking a father or mother in the home, or both parents are working to make ends meet that play into the client's unpreparedness for parenting. Clients may not know anything about parenting because they have had no role models.
Consider the following:
• Bella served 205 clients in 2016.
• 94 (46 %) of these clients were unmarried.
• 129 of these clients (63%) were not students.
• 31% of these clients were at or below the $14,000 income level (or according to national statistics, below poverty level).
One of the services that Bella offers is the Parenting Steps Program. The program is an educational and support program designed specifically for first-time mothers, and fathers. Its design is simple and made to be understood by clients, to help them learn and grow. In many programs, services only focus on the pregnant mother, not the father. Bella encourages the father's involvement.
Curriculum includes pregnancy, parenting, fatherhood, life skills training (meal planning, apartment hunting, budgeting). It is tailored to individual needs and fosters growth in relationships between mother and the baby's father (where the father is involved). There are also support group meetings to offer further encouragement. One additional service offered is that of Bible study. 39% of our clients are Christian.
Community referrals are made whenever necessary to ensure that all client needs are met.
Now that you know all of these things, if your son or daughter (or grandchild) came to you and said, "My girlfriend is pregnant," or "Mom, Dad, I am pregnant," where would you send him/her for help? Bella is the only private, non-profit pregnancy center in Oshkosh, where clients can receive help at no cost to them. Without your financial support, the Parenting Steps Program could not be offered, as well as our other programs. And, without your support, Bella could not exist. As you may recall, we receive no federal, state, county or city funding. It is through your generous support that we save lives.
Join us Thursday, May 11 at LaSure's Banquet Hall in Oshkosh, Wisconsin for our annual banquet. Two testimonies from current clients in our Parenting Steps Program will be featured. Call the Bella office to make reservations:
920-231-6006.
A reservation is required. If you can't join us for our banquet, you can help us by contributing online at:
www.bellamedicalclinic.org
Thank you for life!